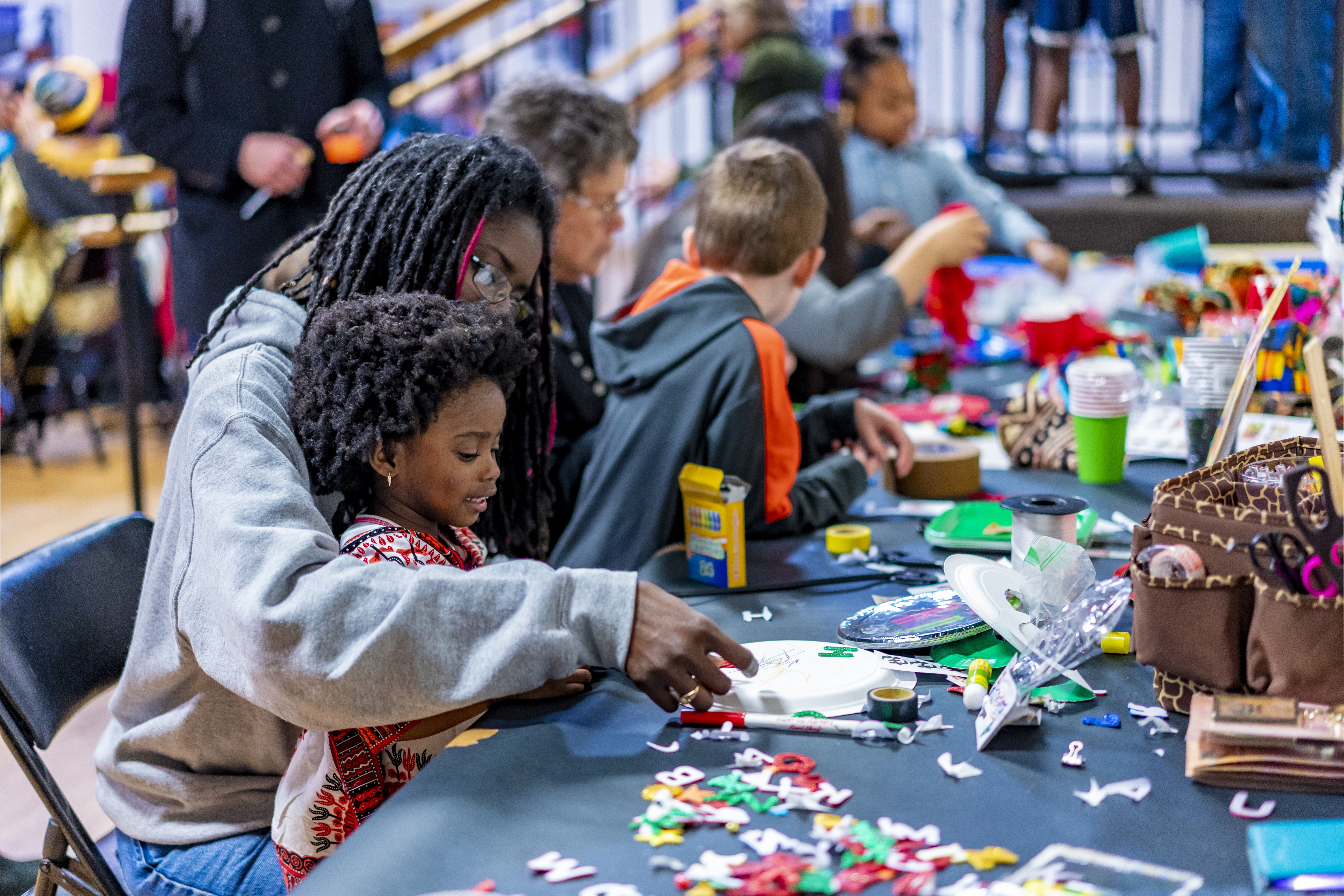 A note from our leadership
As a forward-looking organization, the process of reflecting on the past year and formulating a record of the work is always instructive. It reveals through-lines and intersections. It affirms direction and raises new ideas. It also elevates the stories of those who made the work happen—the leaders, staff, and volunteers of nonprofit organizations who, with vision and ingenuity, determination, grace, and resilience, make a difference in the shared, lived experience of our city and region.

That was again true as we produced this 2021 Annual Report. In many ways, the work last year was a continuation of the year prior when everyday life and our outlook for it were radically disrupted given the onset of the pandemic and a racial justice reawakening. 2021 remained a time of uncertainty and pivots, but it was also a year of leaning into change in ways that created real-time progress and informed our outlook for the future.

As part of that, we made space for our own planned transition within the William Penn Foundation. The foundation is steeped in the legacy established by Otto and Phoebe Haas in 1945, and three generations of family members have guided our work and philanthropy ever since. At the end of 2021, following many years of intentional preparation overseen by our Board Chair Janet Haas and other members of the third generation, the fourth generation of the family has now stepped into leadership positions on our Board.

As current leaders of the board we are supported by eight members of the Haas family's third and fourth generations as well as six public directors and a committed and knowledgeable staff whose diverse experiences guide our work. 

New ideas and perspectives contribute to the evolution of our organizational history. They energize us and help surface fresh looks and considerations. Through the reflections of this 2021 report and the grantees highlighted here, we can see the relevancy of our founders' intentions effected in new ways, as they continue to inspire good works for a vibrant and vital Philadelphia and all who call this region home.

KATHERINE CHRISTIANO 
Board Chair

CHRISTINA HAAS
Vice Chair

JANET HAAS
Chair Emeritus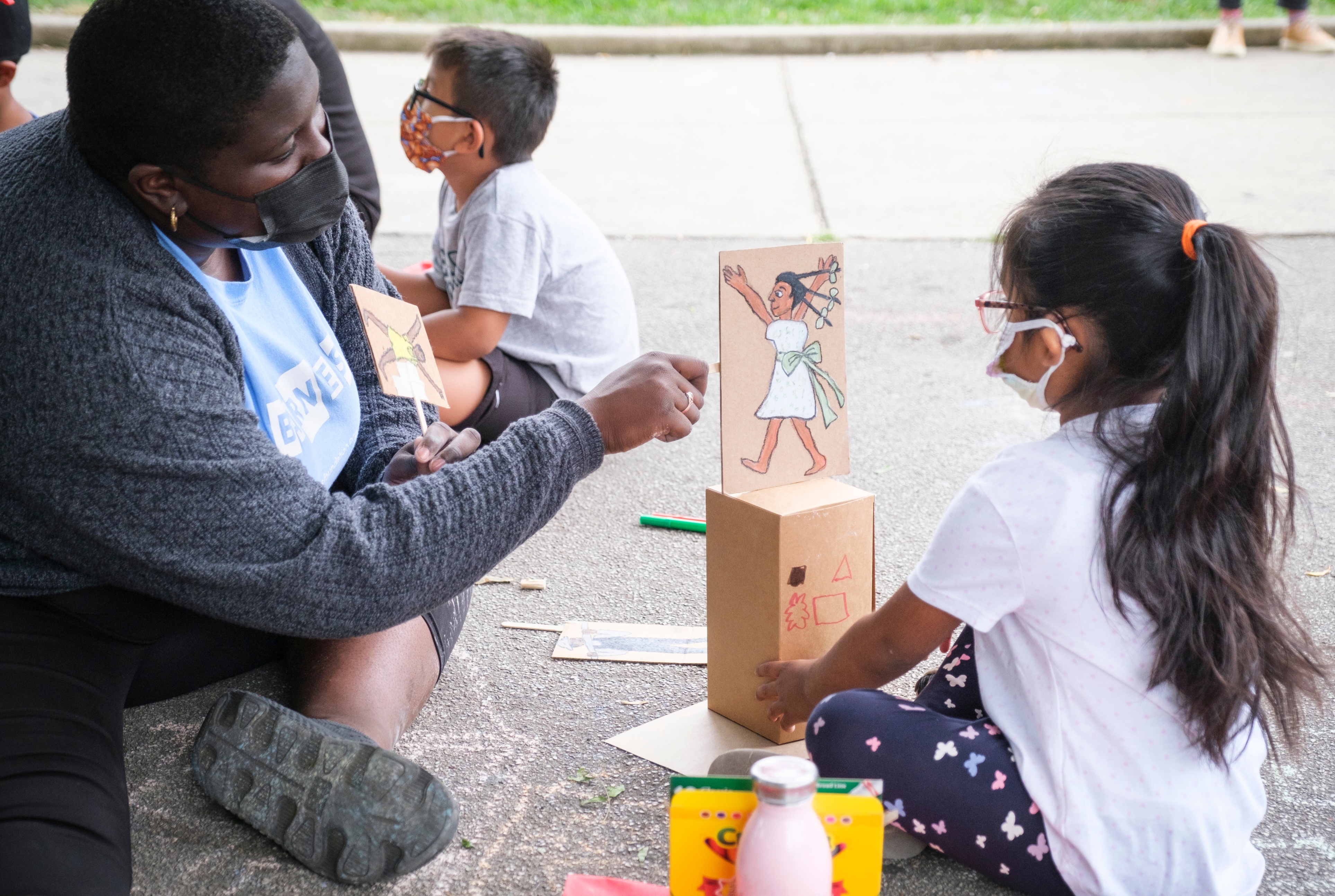 In the William Penn Foundation's Creative Communities program, a strategy refinement process concluded in 2021, resulting in a people-centered approach that more explicitly attends to the goals of advancing racial equity and economic inclusion through our grantmaking. The events of 2020 – from the impact of COVID to the social justice reawakening – influenced the work by underscoring the essential role of arts, culture, and public space as places and platforms for healing, envisioning, creating, and connecting. They also affirmed that our grantmaking in support of arts, culture, and public space should be reflective of people from all cultures and backgrounds; provide in-community opportunities to experience the benefits of the arts, culture, and public space across the region; and provide support to a broader cohort of diverse, community-based organizations. The refined strategy was introduced in fall 2021 with initial grants awarded in 2022.
Picking Up Where We Left Off
Periodic program reviews are part of our practice at the William Penn Foundation to ensure grantmaking is informed by and responding to the work happening and changes in the sectors we fund. In 2019, the Creative Communities program began its review with a task force of staff and Board members to understand how effective our prior strategies were. Together, we examined if our funding practices in arts, culture, and public space accurately reflected the diversity of cultures and experiences that make up the Philadelphia region; the context in which arts, culture, and public space organizations are working; and the valuable, positive impact that grantees' work creates for people in the Philadelphia region.
The refinement process was rooted in anecdotal and research evidence that confirmed for us that, while there is an abundance of positive benefits that come from arts, culture, and public spaces, there is less investment in communities of color and low-income neighborhoods. [1] As a result, the many positive effects of arts, culture, and public space are experienced primarily in well-funded, well-resourced neighborhoods. This disparity creates resource gaps in lower-income communities, and with resources inequitably distributed, racial and economic injustice are exacerbated.
A program review does not typically take two years to complete, however, the disruption of the pandemic required putting this work on hold and shifting to relief grantmaking for much of 2020. When the planning work was picked up again in the fall of 2020, the impact of COVID-19 and the calls for social justice intensified the impact of the research findings and sharpened the focus of our efforts. By the end of that year, the refinement process had coalesced around a new shared goal for the Creative Communities program, a goal that was adopted in 2021: that all funding would be done to ensure that the benefits of arts, culture, and public space accrue to people in ways that center racial and economic inclusion.
The Creative Communities team shaped its strategy to arrive at a funding model that supports a more equitable flow of resources.
An Accessible Application Process
Throughout 2021, the Creative Communities team shaped its strategy to arrive at a funding model that supports a more equitable flow of resources. A central aspect of that work was designing an application process that would be more welcoming, accessible, and less burdensome. This was done to connect intentionally with a greater array of grant seekers. We understood that the amount of time and effort it takes for organizations to apply could create a barrier, especially for smaller and/or community-based organizations. By streamlining the application process for all Creative Communities funding, we sought to remove that barrier and enhance the potential for organizations of all sizes and stages of growth to share project concepts and programming ideas for our team's consideration.

Extensive planning and preparation for the launch of the program refinement included the production of videos to support grant seekers in learning about the application process, updated and consolidated application information on the Foundation website, and multiple points of outreach, including a public webinar, to communicate that the application process is open to all. The updated application process under the new framework launched just after Labor Day. 60 applicants were received in time for the first cycle of review, with 15 percent coming from organizations engaging with the Foundation for the first time -  a hopeful sign that the refined program worked as intended.

As has been the practice at the William Penn Foundation, grantmaking is never put on pause, and while the new strategy and its public-facing tools and information were prepared, in 2021 the program team was simultaneously awarding grants under the former strategies to allow for a gradual transition.
Continued Sector Recovery & Support
In tandem with the strategy refinement, Creative Communities also continued to support a vulnerable sector in recovery from the impacts of the pandemic. A major initiative in 2021 was the official launch of Philadelphia's Cultural Treasures (PCT), the regional component of the Ford Foundation's $156 million America's Cultural Treasures program supporting outstanding arts organizations founded by and serving people of color, as they navigate the pandemic's impact. Along with fellow funders The Pew Center for Arts & Heritage, Barra Foundation, Wyncote Foundation, and the Neubauer Family Foundation, this multi-year initiative will distribute a total of $10 million in critical grants to Philadelphia-based arts and culture organizations to support a pandemic recovery that is racially, economically, and socially just.

Additionally, the City's Rebuild initiative, funded in part by the William Penn Foundation's landmark $100 million investment in 2016 – the largest single commitment in the Foundation's history – continued to return dividends not only through the repair and restoration of high-quality neighborhood assets but also by ensuring that Black-, brown- and women-owned businesses are part of the ongoing revitalization work. In 2021, four new spaces opened including spots like the East Poplar and Miles Mack Playgrounds – all of them community-building destinations, many outdoors, for which demand only grew following the isolation of the pandemic months.

[1] This research was shared publicly on two occasions in 2021, to a local audience of grantees in a June webinar and to a national audience of arts funders at the Grantmakers in the Arts conference in October; the two reports are available on the Foundation's website: linked here and here.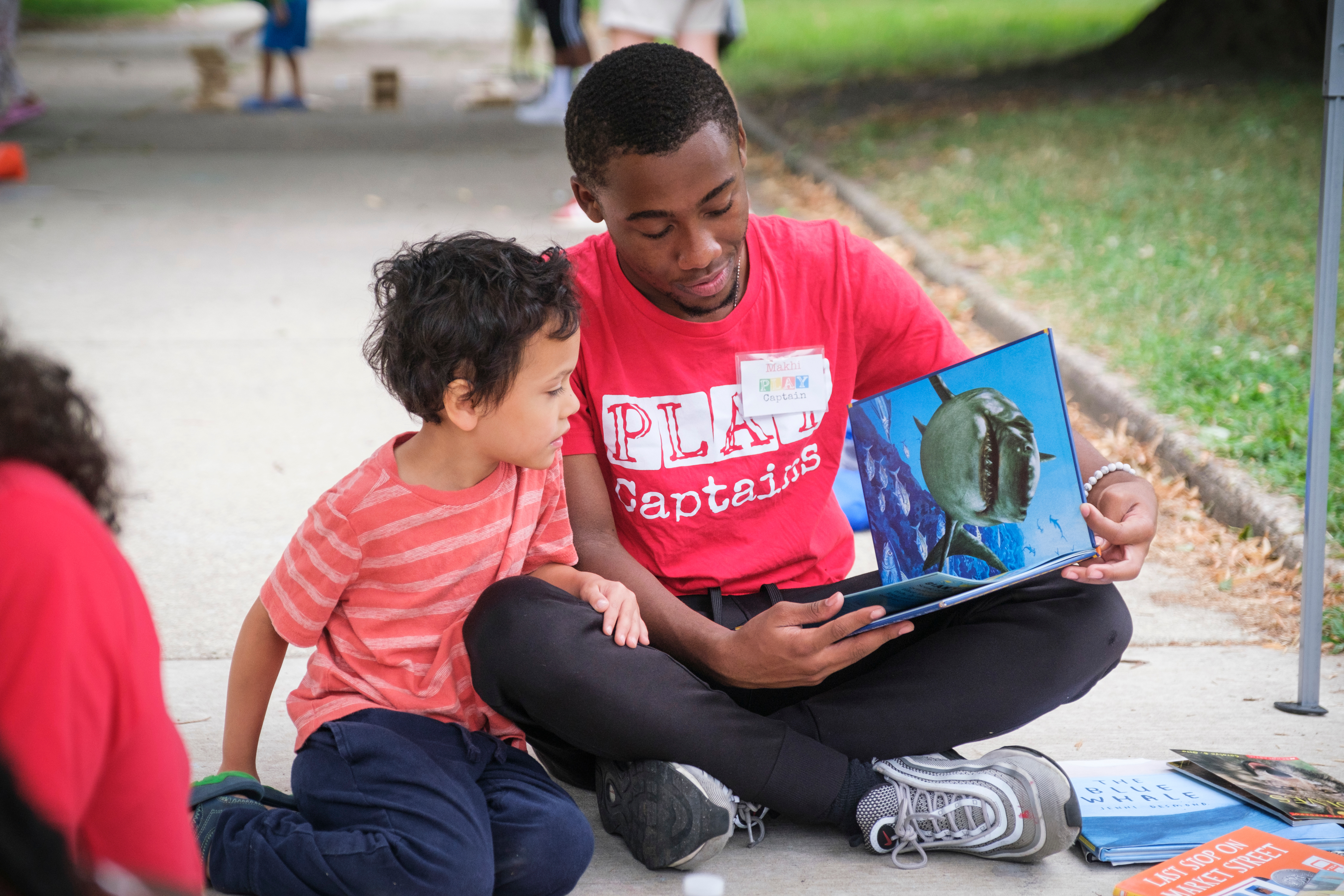 Uncertainty was the watchword for Philadelphia schools and early learning programs in 2021, which began with a sense of optimism that the availability of vaccines would get children back into classrooms. The School District of Philadelphia reopened in-person for all 115,000 students in the fall of 2021 for the first time since March 2020. But the back-in-school experience was tempered with on-again, off-again quarantining, classroom closures and the harder-to-quantify impact of the pandemic and lost classroom time on the social and emotional development of students. At the same time, the early learning sector faced staff shortages, quarantining, COVID testing protocols, lower enrollment, and funding uncertainties.

Much of the work of our Great Learning program in 2021 was driven by the need to adjust and respond to the unexpected while also continuing to invest in programs supporting early learning quality improvement, advocacy, playful learning, and high-quality literacy instruction for the long term.

Continuing to Respond to COVID-19 & Stabilizing Families
Given the overall reduction of traditional, in-person classroom time in both 2020 and 2021, the William Penn Foundation focused on ways to support K-12 students' access to high-quality learning opportunities. For summer 2021, 26 organizations received funding to serve more than 4,200 children with engaging programming to help prepare them for the coming school year. The programs varied in length, frequency, focus area, and ages served to ensure more Philadelphia families had access to the summer learning opportunities that are best for their children. 82 percent of the funded organizations reported that attendance at their 2021 summer programs met or exceeded their projections. The organizations later received an additional two years of funding to support summer 2022 and 2023 programming.

And, because the Great Learning program includes a recognition that much of children's early learning happens at home, we made a grant to the Philadelphia Housing Development Corporation to pilot a new type of housing benefit and examine its impacts on children. This program will provide more straight-forward cash assistance for families. An evaluation will determine if this new approach is more effective in helping families meet their housing needs and support their children's learning and development. It holds the potential to change how housing subsidies are provided to families.

Expanding Focus on Racial Equity
The Foundation's grantmaking demonstrated an ongoing commitment to improving racial equity, including a fund designed to support organizations led by and serving people of color, and a focus on funding initiatives to diversify and strengthen the education workforce.

2021 saw the first grants, totaling $415,000, awarded to 14 organizations through Great Learning's Racial Equity Grant Fund. These grants supported small education-focused organizations led by and serving people of color, and all are new grantees of the Foundation. Each of the organizations are helping to advance at least one of three goals in Philadelphia: strengthening kindergarten readiness, building early reading proficiency, or increasing rates of high school graduation. The grantees are participating in a network supported by consulting firm Grovider to share resources, expertise, and plan next steps in their growth. We anticipate that the lessons of the Racial Equity Grant Fund will have an influence on our grantmaking practices across the Foundation.
 
The Foundation awarded a grant to local education leader First Up to introduce the Positive Racial Identity Development in Early Education (P.R.I.D.E) program to Philadelphia. Developed by the University of Pittsburgh School of Education, P.R.I.D.E. helps educators increase their awareness of racial bias and supports teachers to use strategies and develop materials to help promote positive racial identity in young Black children, ages 0 to 8.
 
The Foundation also supported the Center for Black Educator Development's Freedom Schools Literacy Academy, which provides high school and college students with experience teaching students in first, second, and third grade during the summer. 2021 also saw the introduction of new content, created by the Center, for use in teacher preparation programs. These new instructional modules are focused on culturally responsive teaching practices and will help new teachers to be maximally effective for the diverse set of students in our schools.
Short-term response and long-term commitment characterized Great Learning's grantmaking approach since the onset of the pandemic.
Supporting Equitable Public School Funding
The upheavals of 2020 and 2021 helped to highlight the inequities that exist in our public school system. While wealthy school districts were able to provide students with the equipment to pivot back-and-forth between in-person and remote schooling, and were able to staff classrooms accordingly, poorer school districts did not have the resources they needed to provide a similar experience for students.

This glaring injustice further motivated the Foundation's commitment to advancing more adequate and equitable school funding – a system in which every child has the teachers, materials, and experiences they need to achieve their full potential. While the Pennsylvania budget passed in June 2021 with the largest one-year increase in K-12 school funding in state history, the $350 million increase was only incremental progress toward filling a yawning budget gap. To help the most underfunded districts, a coalition of Great Learning grantee organizations advanced a unique proposal, known as "Level Up", which prioritized 100 districts in greatest need.
While legislative advances were underway, a lawsuit first brought in 2014 by Education Law Center (ELC) and Public Interest Law Center (PILC) reached a key milestone in November 2021 with the start of the long-awaited trial in Commonwealth Court on the constitutionality of Pennsylvania's school funding system. The Foundation has been a supporter of ELC and PILC, including their efforts to ensure that schools have the resources they need to provide the "thorough and efficient" education that our state constitution guarantees.
Investing in Early Learning
The new state budget also addressed pre-k, adding $30 million to the annual investment in early learning, enabling another 3,200 children to attend high-quality, no-cost pre-k programs. In addition to this, Philadelphia expanded its PHLpreK program to serve 700 additional children for a total of 4,000 children served each year.

To ensure that early learning experiences in PHLpreK programs and other early childhood centers are high quality, the Foundation awarded a grant to Public Health Management Corporation to expand a Curriculum Fund to support the costs of new curriculum materials and professional development for staff in early learning centers. This effort, which has already reached more than 70 early learning programs serving over 5,000 children, will provide at least 70 more programs with the latest in content and training, so students learn as much as possible in their early years. In a complementary effort, a $1.5 million grant to First Up will allow an additional 45 early learning programs to participate in the Early Education Quality Improvement Program (EQUIP), a coaching initiative that helps Philadelphia early learning centers achieve the highest quality levels measured by the state's rating system.

The Foundation also continues to support the infrastructure and evaluation undergirding the growth in high-quality pre-k in recent years. In 2021, that included support of the Reinvestment Fund's project to map the supply and demand of high-quality early learning seats, and ChildcareMap.org, an indispensable tool for future planning and resource allocation.

Embedding Learning in Public Spaces
The Foundation's focus on creating environments where children can learn through play also gained momentum in 2021. While the work was not a direct response to the pandemic, the emphasis on embedding language development opportunities in spaces like playgrounds, public transit, and waiting rooms was well-timed given the significant out-of-classroom time children continued to have. A new partnership between the national nonprofit playspace developer KABOOM! and the Foundation-funded Playful Learning Landscapes Action Network began in 2021 to extend literacy-rich touchpoints to playground projects across the country. In addition, the Brookings Institution's launch of its Playful Learning Landscapes Cities Network, including Philadelphia, Pittsburgh, Chicago, and Tel Aviv, was supported by the Foundation and created to assist city leadership in the design and implementation of playful learning practices and policies. These new efforts, alongside the Foundation's ongoing support for playful learning, is building Philadelphia's reputation as a hub of playful learning research and practice.

Short-term response and long-term commitment characterized Great Learning's grantmaking approach since the onset of the pandemic and are informing our perspective on how to approach our philanthropy in the future. What we've learned collectively is that response efforts to the disruptions of COVID-19 were not about returning to pre-pandemic conditions; the impacts of the pandemic are long-lasting and have both highlighted pre-existing needs and created new ones for students, teachers, caregivers and families. As Great Learning embarks on a strategy review next year, those learnings will be at the forefront of our work.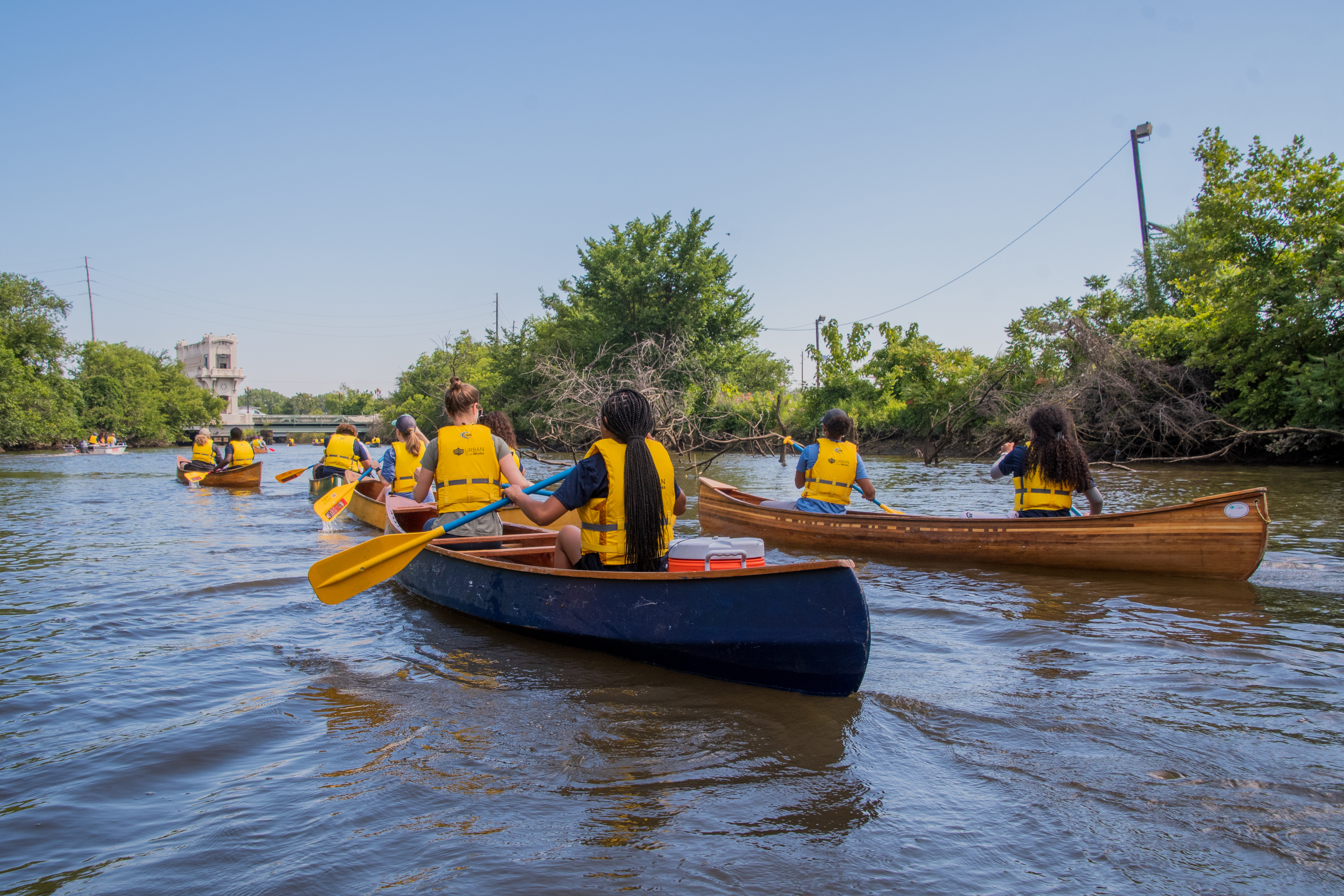 In 2021, the Watershed Protection Program remained focused on advancing conservation within the Delaware River watershed from New York to Delaware through investment in land protection and restoration; watershed-wide research, education and advocacy; and increased and equitable access to clean water. What set 2021 apart was leveraging this work in the context of the most far-reaching advancements in federal environmental policy in decades, and in a time where the federal government articulated a more intentional emphasis on environmental justice throughout its programs. By the end of the year, through legislation like the Infrastructure and Jobs Act, tens of billions of dollars had been earmarked for natural infrastructure solutions in climate resiliency and conservation, trails, transit, water, and clean energy. The Biden Administration also rolled out the "30x30" effort, a vision to preserve 30% of natural landscapes and water in this country by 2030. Central to these priorities was the intent to ensure that the work positively impacts racially diverse communities, including those historically left out of environmental conversation and left to bear the brunt of climate change, through the Justice40 initiative. The increased attention to and investment in conservation and climate change by the federal government posed opportunities where Foundation funding could unlock additional federal investment in grantee initiatives. We sought to seize on this momentum in 2021 and beyond.

Leveraging Federal Initiatives
Many aspects of the William Penn Foundation's Watershed Protection program naturally align with this federal focus, positioning the Delaware River watershed as an ideal region for new federal funding.

Case in point: after the announcement of the "30x30" effort, the Department of the Interior published the corresponding "Conserving and Restoring America the Beautiful" report. From that report, we found that 78 percent of the Foundation's Watershed Protection portfolio aligns with the report's priorities. Our support of work to create more parks and safe outdoor opportunities in nature-deprived communities; expand conservation of fish and wildlife habitats and corridors; increase access for outdoor recreation; incentivize and reward the voluntary conservation efforts of fishers, ranchers, farmers, and forest owners; and create jobs by investing in restoration and resilience, were all priorities in the report.

For us, this work includes building constituencies through coalitions and collaboratives like The Circuit Trails and the Alliance for Watershed Education; the Delaware River Watershed Initiative's (DRWI) focus on science-based conservation in specific geographies to impact long-term water quality; and by training the next generation of conservationists, many from underserved Black and Brown communities, providing the skills and entry points to thrive in expanding green industries.

In addition, massive infrastructure legislation in 2021 included the country's largest investment ever for building resilient physical and natural systems that can mitigate the effects of droughts, heat, and floods resulting from climate change. The legislation's emphasis on the use of nature-based solutions in low-income, urban communities, combined with the protection of upstream forests that are essential for downstream flood control, aligns with much of our watershed funding. This includes our support of urban green stormwater infrastructure (GSI), and DRWI's focus on increasing acres of protected forests and restoration projects to reduce flood risk, erosion, and polluted runoff.
In November 2021, the Foundation funded a cluster of grants totaling nearly $2.5 million for work on GSI and green space capital projects. We sought to use our funding to concentrate these projects in targeted areas to accelerate measurable impact and identify priority neighborhoods using a number of science and environmental justice screens like heat stress, unemployment, redlining, litter, poverty, and race. In February, we also awarded $10 million to DRWI, which contributed to its achievement in protecting, collectively, more than 28,000 acres of priority forested land and restoring more than 21,000 acres to reduce pollution since 2013. The work on these acres will provide water quality benefits far beyond, to a combined 100,000 acres.
 
The confluence of an urgent climate crisis and the federal government's commitment to funding and elevating environmental solutions lent additional momentum to our work in Watershed Protection.
Similarly, to address job loss resulting from the pandemic and to advance conservation-related projects that offset the impacts of climate change, the Foundation set out to build a regional "Delaware River Climate Corps" (DRCC) workforce program modeled off the "Civilian Conservation Corps" of the 1930s to mobilize a new generation of environmental stewards for urban and rural conservation projects. We invested $2 million in grants to The Corps Network to establish the DRCC, the region's first climate resiliency program focused on hiring workers from underserved communities and training them in conservation and other green careers. The program covers 10 rural and urban communities across the basin in New York, New Jersey, Pennsylvania, and Delaware, employing more than 130 individuals and training them in a variety of green jobs. We hope this regional effort sparks national activity.  

Finally, while our grantmaking continues to focus on greater equity in terms of who benefits from the work, we also recognize the need to support organizations in our region with racially diverse leadership. In 2021, we entered into a new collaboration with the Doris Duke Charitable Foundation and Justice Outside, a Black woman-led environmental justice organization, to identify and offer re-grant support to upwards of 32 new Black, Indigenous, and People of Color-led (BIPOC) organizations across Pennsylvania, New Jersey, New York, and Delaware – the four states of the Delaware River watershed.
Looking Ahead
The confluence of an urgent climate crisis and the federal government's commitment to funding and elevating environmental solutions lent additional momentum to our work in Watershed Protection last year. Funding programs that can create long-term, positive, environmental impact while also being intentional about including communities that have long been on the sidelines of this work continues to be central to our overall strategy and inspires us as we look to the next phase of our work, with a strategy revision and update in 2023.  
February | Watershed Protection
DRBC Bans Fracking in Delaware Watershed 
More than 10 years after the Delaware River Basin Commission (DRBC) imposed a watershed-wide moratorium on the gas drilling technique known as fracking, the commissioners voted to officially ban this practice in early 2021. All four basin states — Pennsylvania, New Jersey, Delaware, and New York — voted in support of the ban, responding to evidence that fracking has polluted drinking water, surface water, and groundwater. Eight years of William Penn Foundation grant support to organizations including Sierra Club, Delaware Riverkeeper Network, Clean Air Council, CNA, and the DRBC contributed to this policy decision to safeguard clean water sources.

Photo credit: Jonathan Kolbe.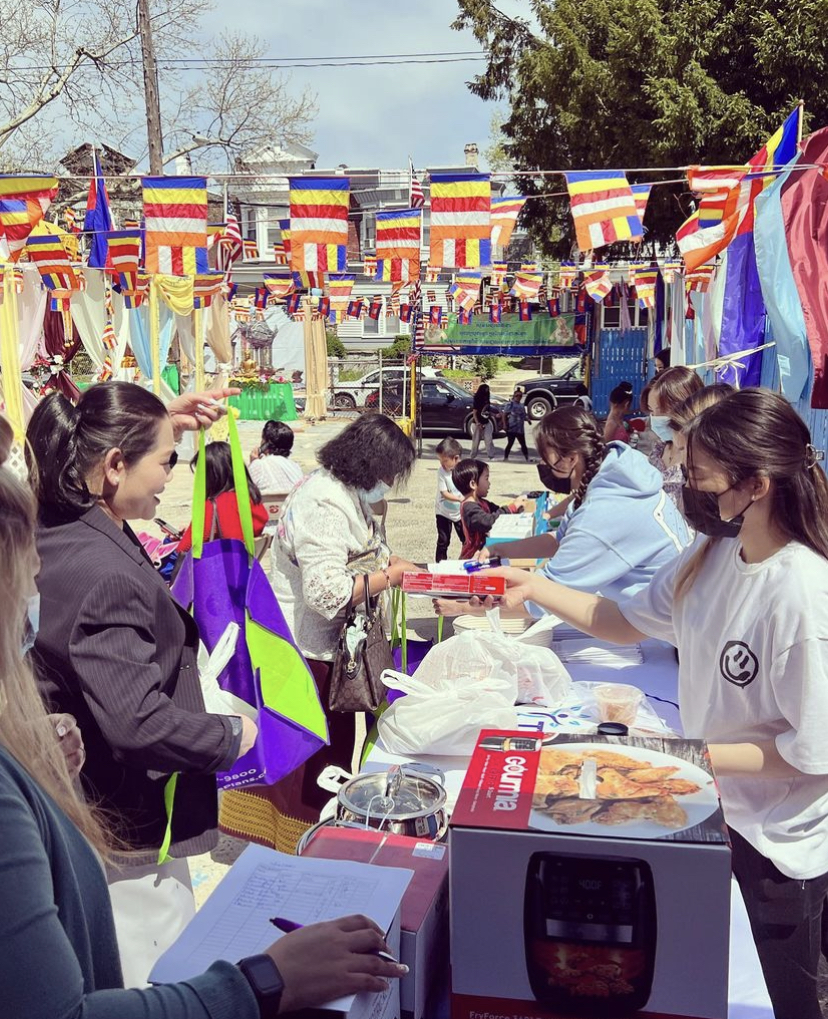 May | PANDEMIC RESPONSE
Family Recovery Fund Supports Food, Housing, and K-12 Learning
The first 90 grants of the Family Recovery Fund supported organizations focused on families' basic needs and children's education as Philadelphians continued to be impacted by the Covid-19 pandemic. In 2021, the Family Recovery Fund awarded more than $14 million to 134 organizations creating access to healthy food, supporting families to stay in their homes, and providing K-12 learning opportunities, workforce development, and job training.
 
Photo credit: KITHS, Inc.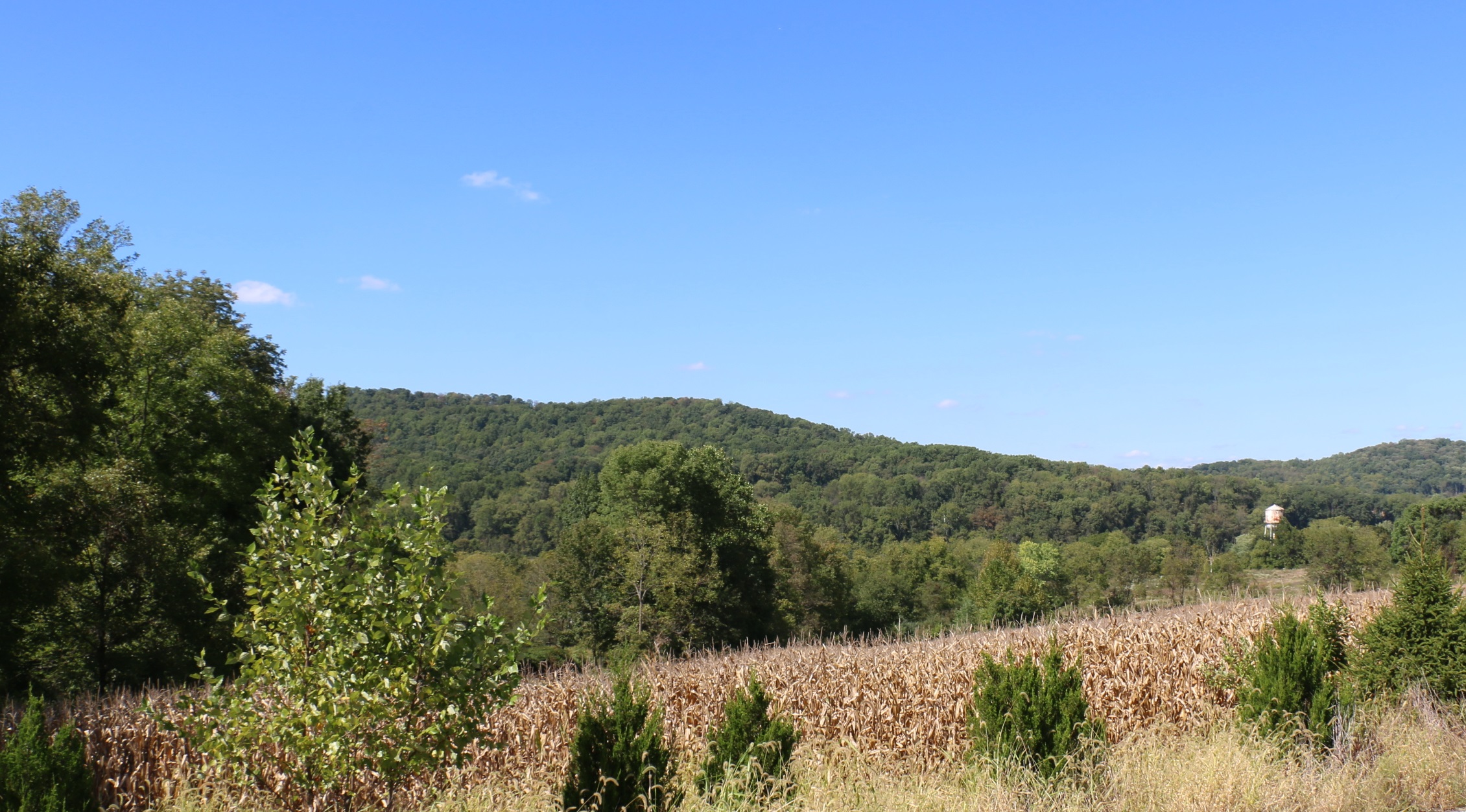 May | Watershed Protection
Announcement of "America the Beautiful" Initiative 
The federal government announced the America the Beautiful Initiative, including a "30 by 30" goal of conserving at least 30 percent of U.S. lands and waters by 2030. This federal push will help to bolster local work, including the Delaware River Watershed Initiative (DRWI). While 25 percent of the Delaware River watershed is currently protected, this initiative will help the DRWI's work to preserve at least another 5 percent of the watershed, focusing on forested headwater streams. 
Photo Credit: DRWI/Hunterdon Land Trust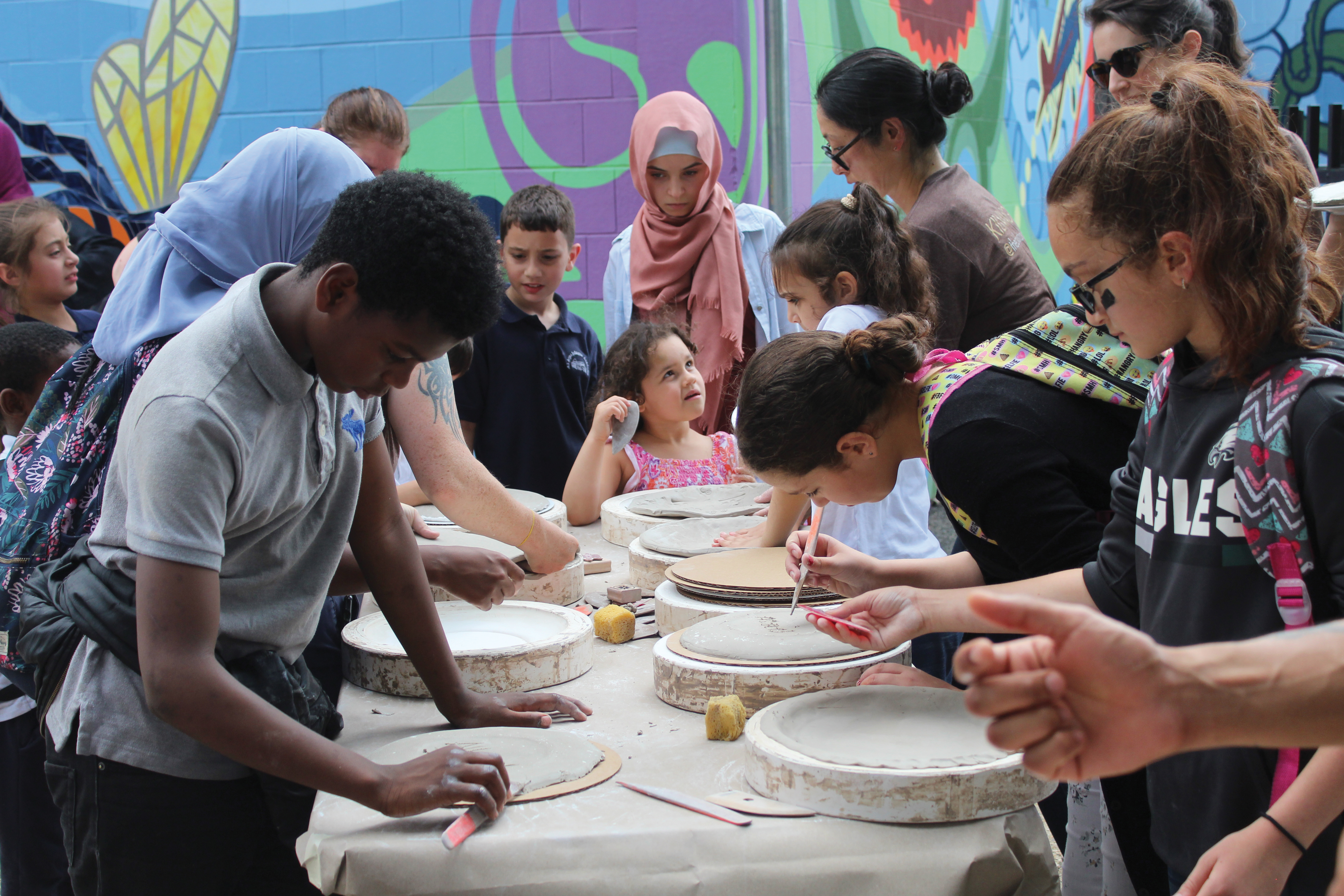 July | Creative Communities
Supporting Youth Access to Arts During the Pandemic
Creative Communities awarded $3.9 million in Arts Education grants for organizations to continue reaching young people, with many introducing hybrid or virtual offerings as the pandemic impacted in-person learning.
Photo Credit: The Clay Studio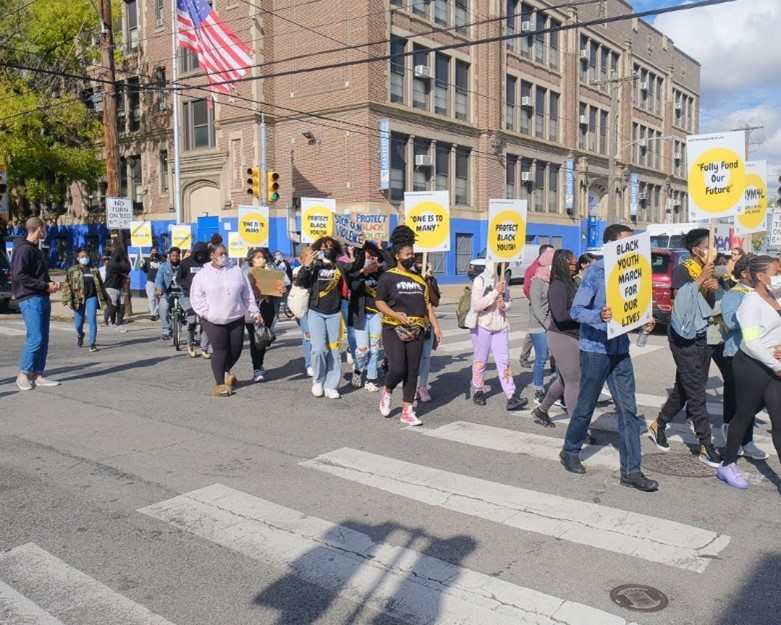 August | Great Learning
Launch of Racial Equity Grant Fund
14 organizations received grants from the Foundation's first Racial Equity Grant Fund to support small, education-focused nonprofit organizations led by, and serving, people of color. A Community Review Committee composed of six people who work in education, family engagement, and community organizing in Philadelphia reviewed applications and selected grantees to receive unrestricted operating grants of $20,000 and $35,000 to help grow or sustain their impact in communities.
Photo Credit: we.REIGN, Inc.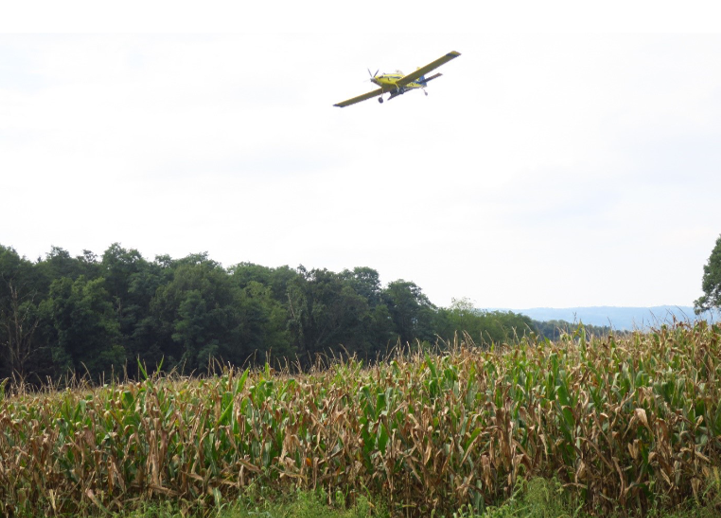 September | Watershed Protection
Inaugural Loan Awarded for Conservation
The Foundation capitalized a $3 million program-related investment to the Open Space Institute to establish a loan fund for conservation projects, providing low-cost financing for projects until other funding sources can be secured. In 2021, the Fund's inaugural loan for conservation was awarded to North Jersey Resource Conservation & Development to support up-front costs of aerial cover crop seeding on 1,250 Acres of Farmland in the NJ Highlands, which will reduce soil erosion and protect clean water.
Photo Credit: Open Space Institute / North Jersey RC&D
September | Creative Communities
Launch of Creative Communities Refined Program 
After two years of research, conversation, and reflection within our own team as well as with grantees, researchers, community leaders, and consultants, the Foundation launched its refined Creative Communities program including five new grantmaking strategies and a refined application process.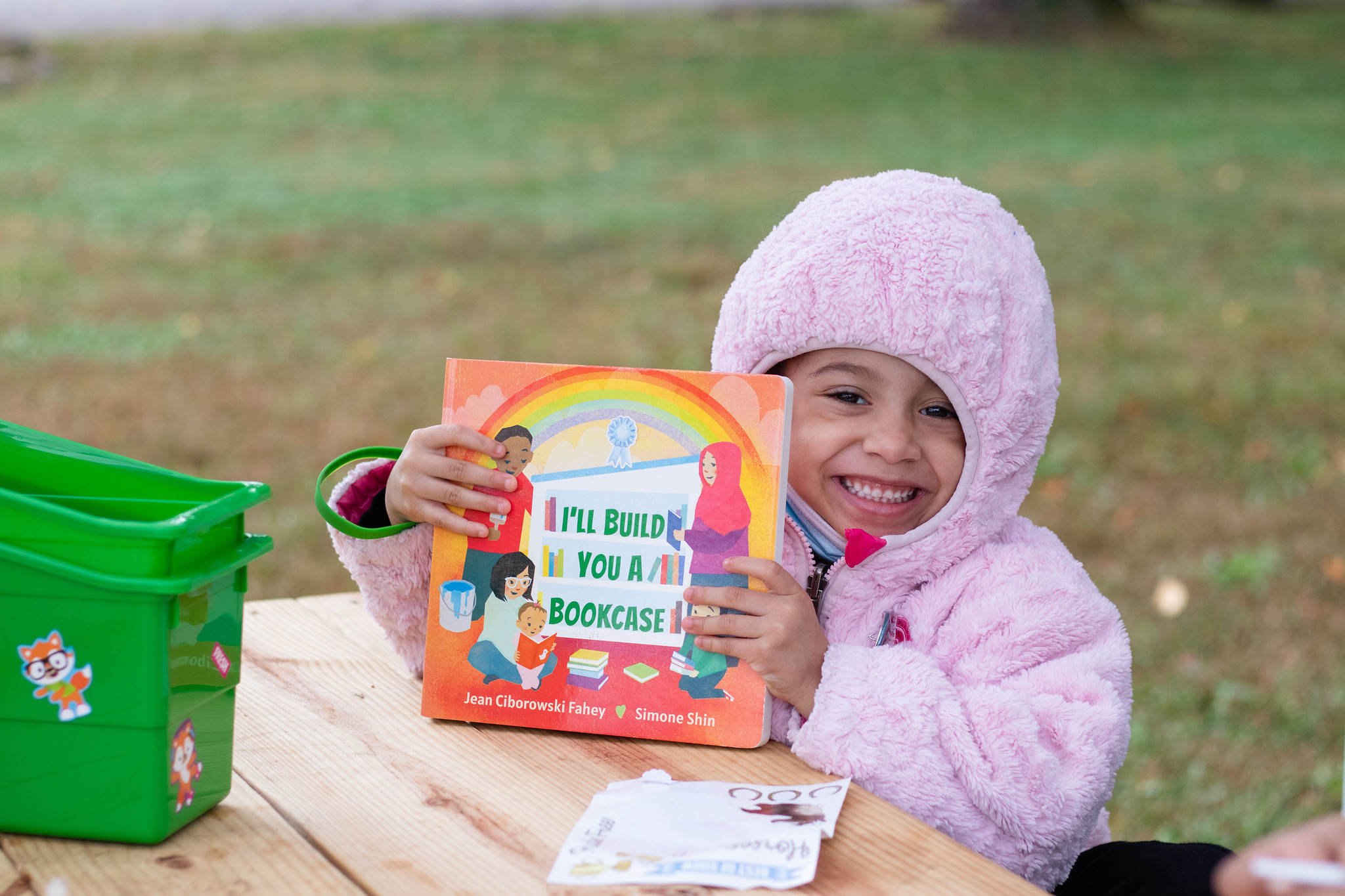 October | Great Learning
I'll Build You a Bookcase Reaches Families' Bookshelves 
With support from the William Penn Foundation, national and local partners came together to create a new children's book with a powerful purpose: to excite and educate caregivers about the opportunities and importance of reading with children. The journey to publish "I'll Build You a Bookcase" culminated in a celebration with author Jean Ciborowski Fahey, Philadelphia families, and Read By 4th partners, who have helped share 25,000 copies of the book (published in English and in four bilingual editions – Arabic, Mandarin, Spanish, and Vietnamese) with Philadelphia families with young children.
Photo credit: Read By 4th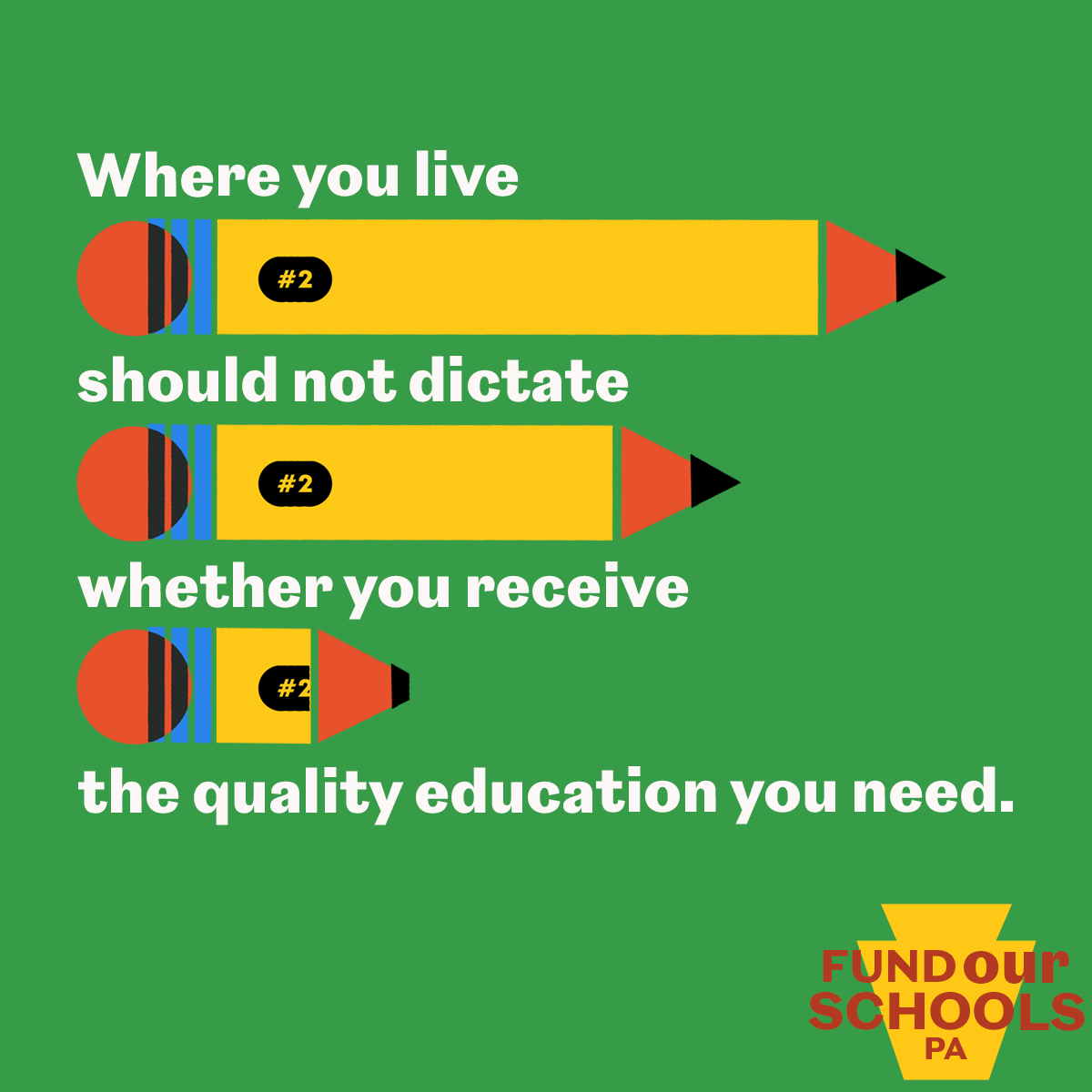 November | Great Learning
Public School Funding Trial Begins 
A lawsuit first brought in 2014 by Education Law Center and Public Interest Law Center reached a key milestone with the start of the long-awaited trial in Commonwealth Court on the constitutionality of Pennsylvania's school funding system. The lawsuit is an effort to ensure that schools have the resources they need to provide the "thorough and efficient" education that our state constitution guarantees.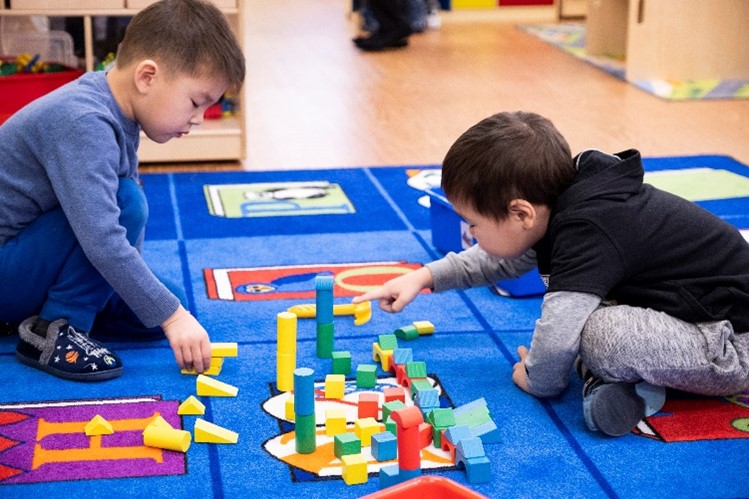 November | Great Learning
$1.5 Million Grant Expands Early Childhood Education Quality 
The Foundation awarded a $1.5 million grant to build on the success of the Early Education Quality Improvement Program (EQUIP), enabling 45 more Philadelphia early learning programs to participate in the coaching initiative that supports them to provide high-quality teaching and care for young children. An initiative of First Up, EQUIP partners with PHMC and other quality improvement partners to offer the program.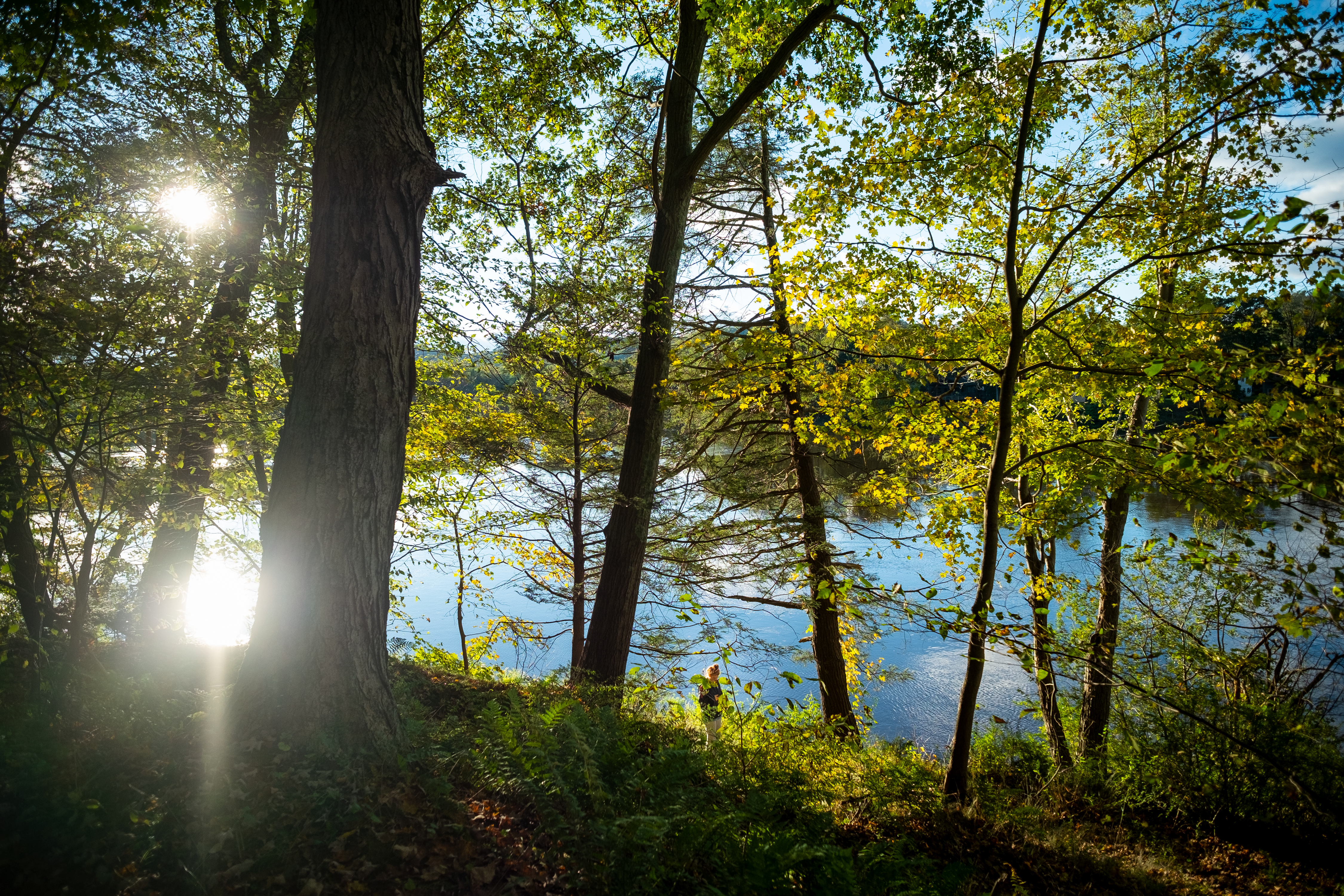 November | Watershed Protection
Bipartisan Infrastructure Law Boosts Funding for Delaware Watershed
The passing of the massive Infrastructure Investment and Jobs Act included the country's largest investment ever for building resilient physical and natural systems in the face of climate change. The Act includes $26 million in funding over the next five years for the US Fish & Wildlife Service's Delaware River Basin Restoration Program (DRBRP), promising to protect clean water.
Photo Credit: Steve Legato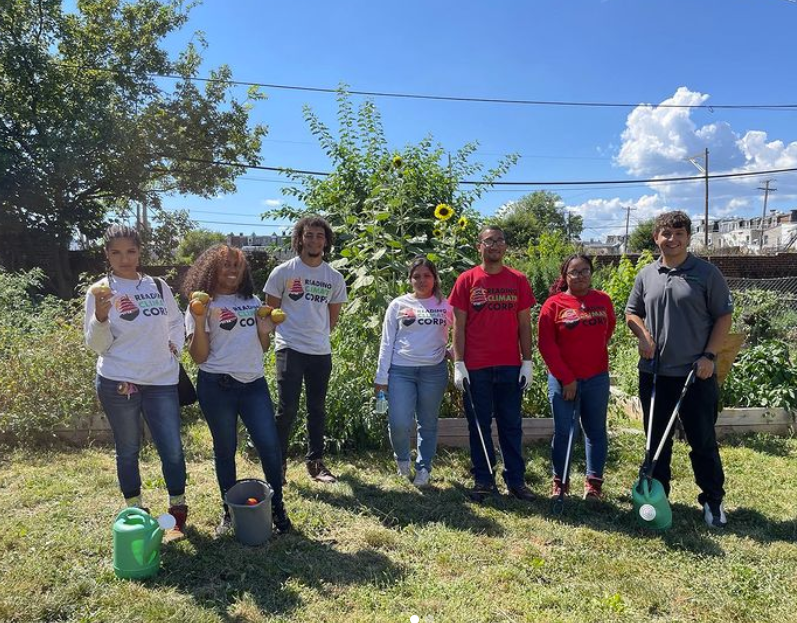 November | Watershed Protection
$2 million granted to implement Delaware River Climate Corps
To advance conservation while building a stronger regional workforce, the Foundation seeded a "Delaware River Climate Corps" (DRCC) workforce program. We invested $2 million in 2021 to The Corps Network to establish the DRCC, the region's first climate resiliency program focused on hiring workers from underserved communities and training them in conservation and other green careers. The inaugural cohort employed 133 people with over $1.3 million leveraged in committed and pledged funding for this and future cohorts.
Photo Credit: DRCC/Reading Climate Corps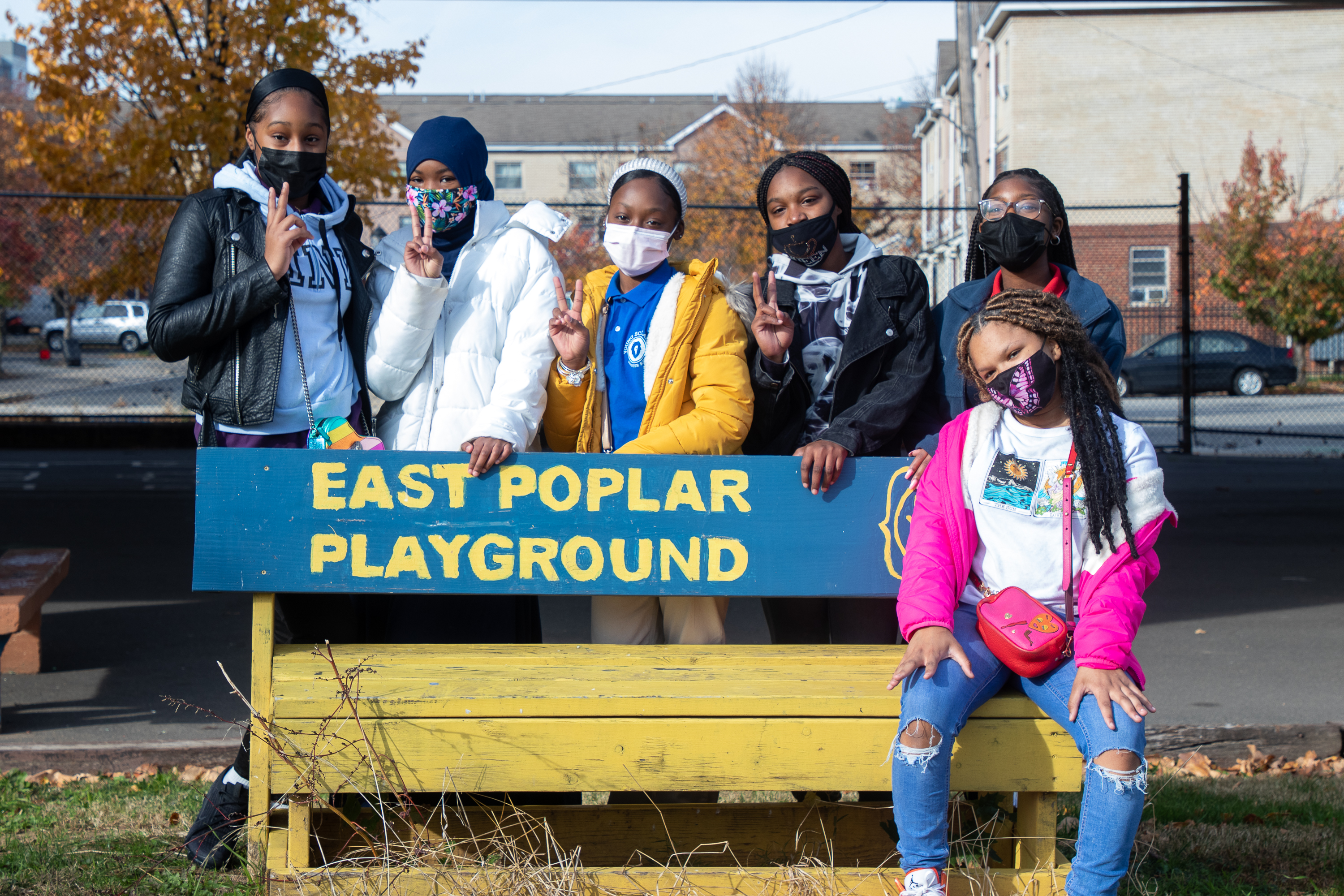 November | Creative Communities
Rebuild Celebrates Completion of Four Sites and Starts Construction on Five New Projects
The City's Rebuild initiative had several groundbreaking and ribbon-cutting ceremonies throughout the fall and winter celebrating the investments made in community spaces across the city. Just before the Thanksgiving holiday, East Poplar Playground in North Philadelphia unveiled its $1.46 million renovation with the addition of new playground equipment, a sprayground, ADA-accessible seating areas, and more. Other completed projects from 2021 include 8th & Diamond Playground, Miles Mack Playground, and Fishtown Pool. Projects that broke ground this year include Capitolo Playground, Glavin Playground, Heitzman Recreation Center, Olney Recreation Center, and Powers Park. 
Photo Credit: Rebuild PHL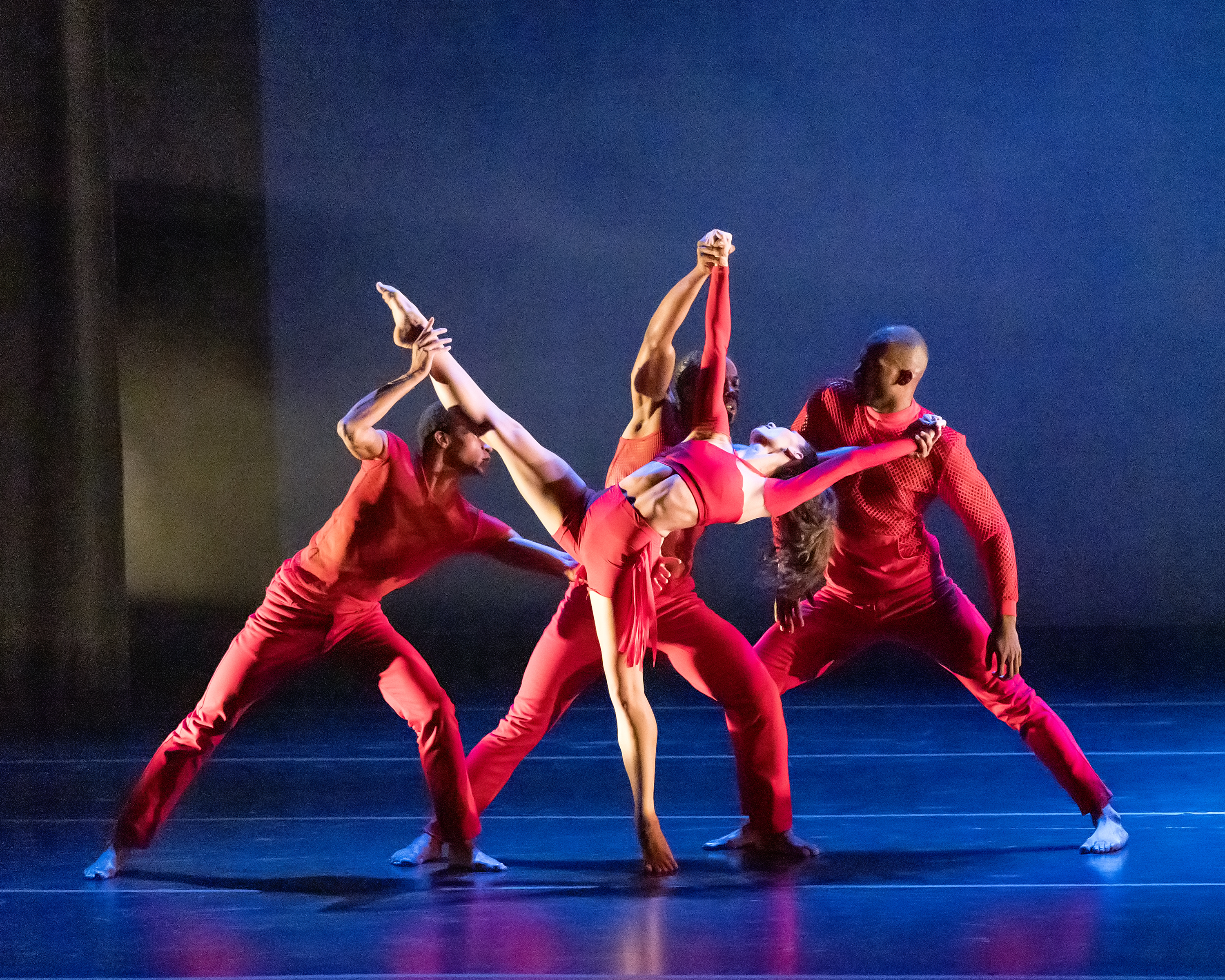 December | Creative Communities
Launch of Philadelphia's Cultural Treasures Funding Collaborative
As part of local philanthropy's commitment to supporting a racially, economically, and socially just COVID-19 recovery, the William Penn Foundation and four regional funders collaborated to fund Philadelphia's Cultural Treasures (PCT), a multi-year grant program supporting the recovery of cultural groups, artists, and organizations led by and/or serving communities of color with exceptional significance to people in Greater Philadelphia. The regional component of the Ford Foundation's America's Cultural Treasures initiative, PCT will provide a total of $10 million in grants to local artists and arts organizations in Philadelphia.
Photo Credit: Tim Koen
Creative Communities
1812 Productions Inc.
Act II Playhouse, Ltd.
American Composers Forum - Philadelphia Chapter
Arden Theatre Company
Ars Nova Workshop, Inc.
ArtWell Collaborative Inc.
BalletX
Beech Interplex, Inc.
Chamber Orchestra of Philadelphia
Japan America Society of Greater Philadelphia
Lantern Theater Company
Montgomery Theater, Inc.
Opera Philadelphia
Painted Bride Art Center
Pennsylvania Academy of the Fine Arts
Philadelphia Mural Arts Advocates
Philadelphia Orchestra Association
Philadelphia Theatre Company
Philadelphia Youth Orchestra
Play On Philly
Settlement Music School of Philadelphia
Spiral Q LLC
Taller Puertorriqueno Inc.
Theatre Philadelphia
The Clay Studio
The Print Center
The Scribe Video Center, Inc.
WHYY, Inc.
Woodmere Art Museum, Inc.
Great Learning
African American Childrens Book Project
B4 Youth Theatre
Barnes Foundation
beGirl.world
Beyond Literacy
Bill, Hillary & Chelsea Clinton Foundation
Boys and Girls Clubs of Philadelphia, Inc.
Brighter Horizon
Capstone Academia LLC
Center for Popular Democracy, Inc
Centro De Cultura Arte Trabajo Y Educacion
Centro Nueva Creacion-New Creation
Children's Hospital of Philadelphia Foundation
Children's Scholarship Fund Philadelphia
Children First PA
Childrens Mission Inc
City of Philadelphia - Office of Children and Families
Community Partnership School
Congreso de Latinos Unidos, Inc.
Council for a Strong America
Drexel University
Educational Advocates Reaching Todays Hardworking Students Inc.
Education Institute for Early Intervention Inc.
Education Law Center - PA
Education Works, Inc.
Faith in the Future Foundation
Federation of Neighborhood Centers Inc
Fellowship BMEC, Inc.
FirstUp
Forum for Youth Investment
Free Library of Philadelphia Foundation
Fund for Philadelphia, Inc.
Fund for the School District of Philadelphia
Greene Street Friends School
Healthy Caregiver Community Foundation Inc
Indochinese-American Council
Inspiring Minds of Greater Philadelphia
Jubilee School
KABOOM!, Inc.
Ken-Crest Services
Keystone Research Center, Inc.
Logan Hope
Magee Rehabilitation Hospital Foundation
Math Corps
Mathematica, Inc.
Mighty Engine
National Council on Teacher Quality
National League of Cities Institute, Inc.
Oxford Circle Christian Community Development Association, Inc.
Pennsylvania Association of School Business Officials
Pennsylvania Partnerships for Children
Pennsylvania School for the Deaf
Pennsylvania State University
People's Emergency Center
Philadelphia Academy of School Leaders
Philadelphia Education Fund
Philadelphia Futures for Youth
Philadelphia Housing Development Corporation
Philadelphia Independence Mission Schools
Philadelphia Learning Collaborative
Philadelphians Organized to Witness Empower and Rebuild
Philadelphia Youth Basketball Inc.
Philadelphia Youth Network, Inc.
Playworks Education Energized
Providence Center
Public Health Management Corporation
Public Interest Law Center
Reinvestment Fund, Inc.
Research for Action, Inc.
Seattle Foundation
Smith Memorial Playground and Playhouse
Springboard Collaborative
Start Early
Steppingstone Scholars, Inc.
Supportive Older Women's Network
Tacony Community Development Corporation
TCC Group
Teach Plus Incorporated
Temple University - College of Liberal Arts
Temple University - Infant and Child Laboratory
The Arc of Philadelphia
The Brookings Institution
The Evoluer House
The Learning Agenda
Tookany/Tacony-Frankford Watershed Partnership
To Our Children's Future With Health, Inc.
Tree House Books
University of Pennsylvania - Graduate School of Education
Urban Affairs Coalition
Urban League of Philadelphia
UrbEd
Wellesley College
We Love Philly
We Reign Inc.
West Philadelphia Alliance for Children
WHYY, Inc.
Watershed Protection
Academy of Natural Sciences of Drexel University
American Littoral Society
American Rivers, Inc.
American Sustainable Business Institute, Inc.
Berks Nature
Center for Watershed Protection, Inc.
Citizens for Pennsylvania's Future
Clean Air Council
Clean Water Fund - Pennsylvania
Climate Resilience Consulting
D&R Greenway Land Trust, Inc.
Delaware Currents Inc.
Delaware Greenways, Inc.
Delaware Nature Society, Inc.
Delaware River Basin Commission
Environment America Research and Policy Center
Fund for Philadelphia, Inc.
Greater Philadelphia YMCA
Greening Youth Foundation Inc.
Green Philly Company
Greenprint Partners
i2 Capital Operation, LLC
Land Based Jawns
League of Conservation Voters Education Fund
Lighthawk
Limno Tech
McClanahan Associates, Inc.
Musconetcong Watershed Association
National Audubon Society - Audubon Pennsylvania
National Parks Conservation Association
Nature Conservancy - Delaware
Nature Conservancy - Pennsylvania
Neighborhood Bike Works
New Jersey Audubon Society
New Jersey Conservation Foundation
New Jersey League of Conservation Voters Education Fund
New Jersey Tree Foundation, Inc.
Outdoor Afro
PEER Environmental, LLC
PennEnvironment Research and Policy Center
Pennsylvania Environmental Council, Inc.
Philadelphia City Rowing
Pocono Environmental Education Center
Policy Studies Associates
Red Flag Media, LLC
Redstone Strategy Group, LLC
River Network
Stroud Water Research Center
Sustainable Business Education Initiative Inc.
Urbanpromise Ministries, Inc.
Watershed Institute, Inc.
WeConservePA
WHYY, Inc.
Wildlands Conservancy, Inc.
Willistown Conservation Trust, Inc.
Yale University - School of Forestry and Environmental Studies
WPF Fund
AchieveAbility
Action Wellness
Affordable Housing Centers of Pennsylvania
African Cultural Alliance of North America
African Family Health Organization
Albert Einstein Medical Center
Al-Bustan Seeds of Culture
A Little Taste of Everything Inc.
Alliance for Global Justice
Asian Americans/Pacific Islanders in Philanthropy
Asian Americans United
Association of Performing Arts Professionals
Bebashi - Transition to Hope
Beyond Literacy
Bicycle Coalition of Greater Philadelphia
Big Picture Philadelphia
Bread and Roses Community Fund
Broad Street Ministry
Cambodian Association of Greater Philadelphia
Campaign for Working Families
Candid
Catholic Social Services
Ceiba, Inc.
Center for Employment Opportunities Inc.
Center for Watershed Protection, Inc.
Center in the Park, Inc.
Central Philadelphia Development Corporation
Chalkbeat Inc.
Chamber of Commerce for Greater Philadelphia
City Parks Alliance, Inc.
Clarifi
Coalition of African Communities - Philadelphia
Community Integrated Services
Community Legal Services, Inc.
Congreso de Latinos Unidos, Inc.
Council of New Jersey Grantmakers, Inc.
CP2023
CultureTrust Greater Philadelphia
Delaware Valley Regional Planning Commission
Drexel University
Drueding Center
Education Culture Opportunities Foundation
Education Works, Inc.
Environmental Grantmakers Association
Esperanza Health Center
First Step Staffing
Funders Network, Inc.
Fund for Philadelphia, Inc.
Girls Justice League
Grantmakers for Education
Grantmakers for Effective Organizations
Grantmakers in the Arts
Greater Philadelphia Diaper Bank
Greensgrow Inc.
Habitat for Humanity Philadelphia
HIAS and Council Migration Service of Philadelphia Inc.
Hopeworks N Camden, Inc.
Impact Services Corporation
Independence Historical Trust
JASTECH Development Services
Jazz Philadelphia
Jewish Relief Agency
John Bartram Association
JUNTOS
Justice at Work
Kiths Integrated and Targeted Human Services
La Puerta Abierta
League of Women Voters of Pennsylvania Citizen Education Fund
Legal Clinic for the Disabled
Lenfest Institute for Journalism
Manasota ASALH Inc
MANNA
Media Impact Funders
Movement Alliance Project
National Committee for Responsive Philanthropy
National Domestic Workers Alliance Inc.
Nationalities Service Center of Philadelphia
National Public Education Support Fund
NEO Philanthropy Inc
New Jersey Conservation Foundation
New Kensington Community Development Corporation
New Sanctuary Movement of Philadelphia
New Venture Fund
Norris Square Neighborhood Project
Opportunities Industrialization Center Inc.
Oxford Circle Christian Community Development Association, Inc.
PEAK Grantmaking
Peirce College
Pennsylvania Community Real Estate Corporation
Pennsylvania Early Learning Investment Commission
Pennsylvania Horticultural Society
Pennsylvania Immigration and Citizenship Coalition
Pennsylvania Restaurant and Lodging Association Educational Foundation
Pennsylvania Voice
People's Emergency Center
People Advancing Reintegration Inc.
Per Scholas Inc.
Pew Charitable Trusts
Philabundance
Philadelphia Academies, Inc.
Philadelphia Chinatown Development Corporation
Philadelphia City Rowing
Philadelphia Energy Authority
Philadelphia Foundation
Philadelphia HUNE, Inc.
Philadelphia Lawyers for Social Equity
Philadelphia Legal Assistance Center
Philanthropy Network Greater Philadelphia
PIDC Community Capital
Pinelands Preservation Alliance, Inc.
Puentes de Salud
Reading Terminal Market Corporation
Rebel Ventures
Reinvestment Fund, Inc.
Resilient Coders Inc
Schuylkill River Development Corporation
SeniorLAW Center
SMU DataArts
Southeast Asian MAA Coalition, Inc.
Sustainable Agriculture and Food Systems Funders
The Corps Network
The Monkey and the Elephant
The U School
Third Sector New England, Inc.
Thomas Scattergood Behavioral Health Foundation
Tiny WPA
Tookany/Tacony-Frankford Watershed Partnership
Turning Points for Children
Unite Here Local 274 Scholarship Fund
University City District
University of Pennsylvania - ImpactED
Uplift Center for Grieving Children
Uplift Solutions Inc.
Urban Affairs Coalition
Urban Creators
Urban League of Philadelphia
Urban Tree Connection
USA 250
Utility Emergency Services Fund
Valley Youth House Committee
Victim-Witness Services of South Philadelphia Inc.
Village of Arts and Humanities
Virginia Organizing
Visitation Community Outreach Foundation
Women's Community Revitalization Project
Women Against Abuse, Inc.
Women in Dialogue
Youth Empowerment for Advancement Hangout
Youth Outside
Youth Sentencing and Reentry Project, Inc.
Click here for the most recent financial snapshot of the Foundation's Grant Payments and Statement of Activities.