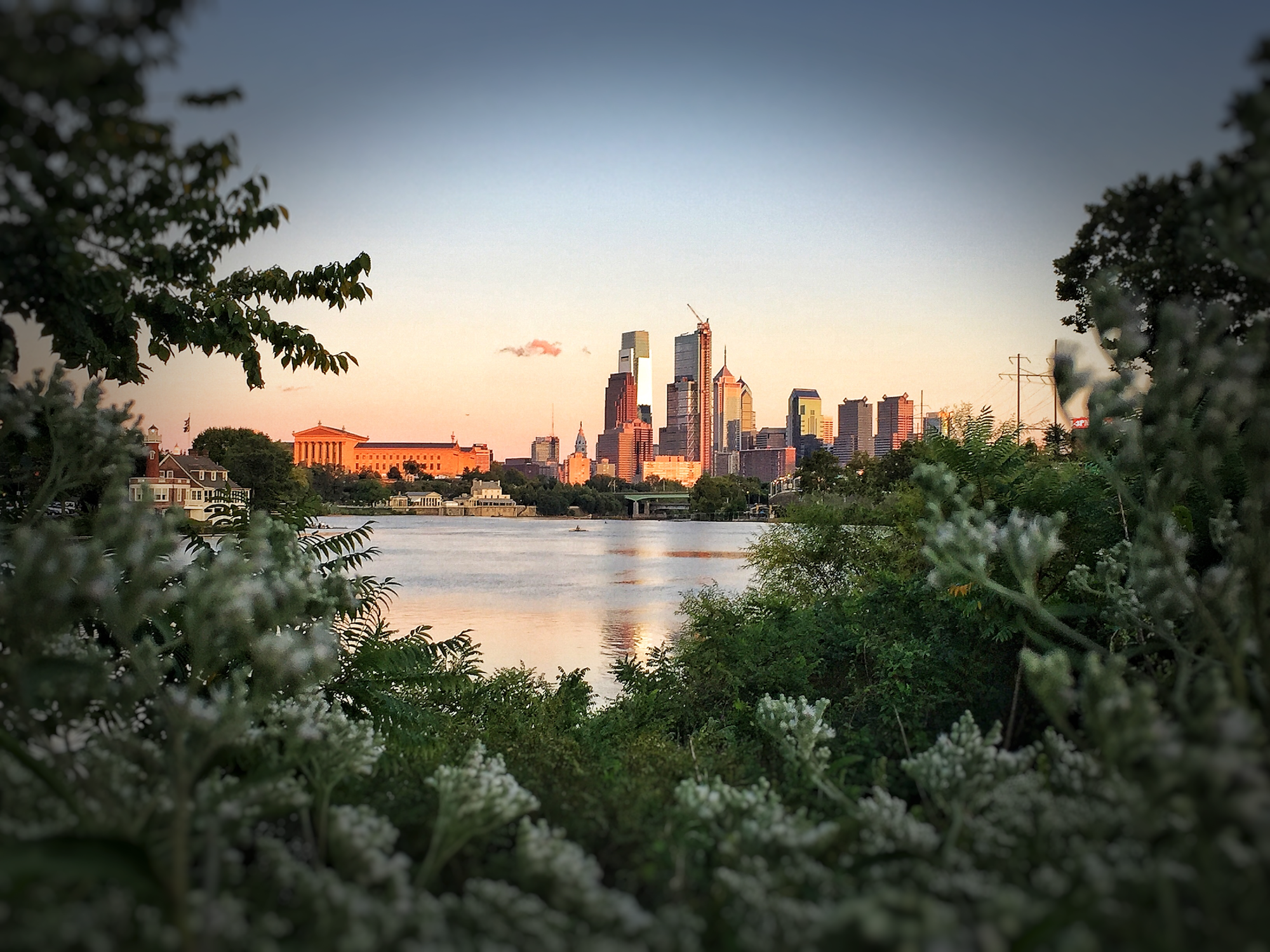 A note from our leadership
To make meaningful change isn't easy. It requires a long-term view, focus, and persistence.  Our grantees demonstrate these characteristics every day, and at William Penn Foundation we try to do the same.  Remaining committed to our three, distinct grantmaking areas over time has allowed us to more deeply understand the issues, challenges, and opportunities for impact; to evolve and apply inventive ideas, collaborations, and solutions; and to learn collectively as we see the evidence of positive change.
In 2017, across each of our three grantmaking areas—education; watershed protection; and arts, culture and public spaces—we deepened our work with new ideas, new partners and new initiatives. In education, we worked with grantees and partners to establish an Informal Learning Initiative and a Caregiver Engagement Initiative, both of which are expanding high-quality learning opportunities beyond the classroom, especially for Philadelphia's youngest learners.  Organizations involved in the Delaware River Watershed Initiative, part of our Watershed Protection program, prepared for a second phase of their critical work to protect clean water, significantly expanding the number of NGOs involved in the initiative. And Creative Communities saw the first wave of public art exhibitions and installations funded under our New Audiences/New Places grantmaking strategy take shape.
Within our own organization, we emphasize evolving strength to maximize impact.  A year ago, following a national search, Shawn McCaney was named as William Penn's new executive director.  That appointment followed Shawn's 14 years of service, during which he led some of the Foundation's most impactful and innovative work, including shaping our Creative Communities strategy as the program's founding director and developing our historic $100 million grant to support the Rebuilding Community Infrastructure initiative. The continuity and leadership Shawn provides in his new role are invaluable, as is his commitment to our staff and to leveraging national experience for the benefit of Philadelphia.
Two new members of the leadership team have joined us this year from national foundations. Judilee Reed, previously with the Surdna Foundation, became the director of Creative Communities; and Hilary Rhodes joined as director of evaluation and learning, following her work with The Wallace Foundation. Completing our senior leadership team was the appointment of Bryan Ulishney as director of finance & administration, bringing many years of senior-level nonprofit financial management experience to the Foundation.
For more than 70 years, the William Penn Foundation has stayed the course through a deeply rooted commitment to improving the quality of life for all Philadelphians and contributing to a better future for our region.  Please learn more about our progress in the pages of this year's Annual Report.
Sincerely,

THOMAS HAAS
Chair of the Corporation

JANET HAAS, M.D.
Chair of the Board

LEONARD HAAS
Vice-Chair of the Board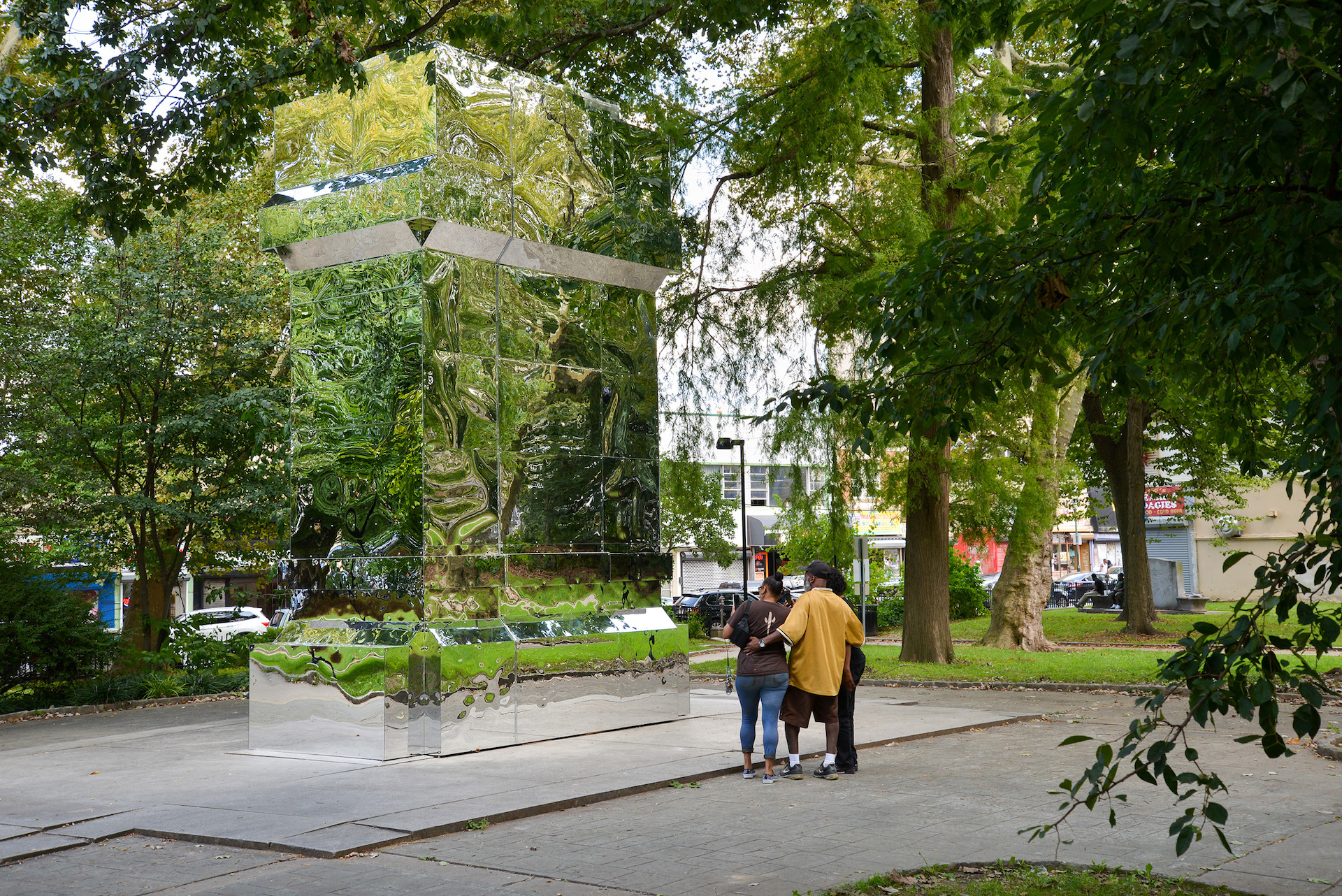 Convening Community Conversations Through Art
Art has the power to broaden people's views of themselves and of the world around them. It offers people ways to connect, share, and find the common threads that connect us to each other. It has the ability to expand our perspectives and create space for many people's voices to be heard. Funding projects designed to elevate voices and present communal arts and culture experiences enables the Foundation to promote a sense of belonging and strengthen our sense of community.  
In 2017, two Foundation-funded projects, Philadelphia Assembled and Monument Lab, engaged new audiences and created opportunities for city-wide, community dialogue. Philadelphia Assembled was a first-of-its kind initiative by the Philadelphia Museum of Art, created in cooperation with hundreds of individuals, collectives, and organizations across the city. Organized by renowned Dutch artist Jeanne van Heeswijk, it told the story of Philadelphia's changing urban fabric through personal and collective narratives. It posed the question, "How can we collectively shape our futures?" Exploring themes of displacement, incarceration, independence, and sanctuary, among others, Philadelphia Assembled began with installations, performances, and programs throughout the city, culminating in an exhibition that activated the Museum's entire Perelman Building.
Monument Lab was a public art and history project created by artists, students, scholars, and researchers that asked, "What is an appropriate monument for the city of Philadelphia?" The project engaged local communities, collecting thousands of responses to the above question and providing a chance for any Philadelphian to identify what is essential to them and worthy of commemorating about their city. Additionally, the project commissioned more than 20 artists to create projects for 10 sites across the city that answered the question of "an appropriate monument," with many creating works addressing issues of social justice and belonging. While its planning had been in progress over several years, Monument Lab's city-wide exhibition debuted when the nation was engaged in a contentious debate about monuments, specifically about the role of Confederate monuments in our cities. This only deepened our sense of urgency to support projects that create space for communal conversations and constructive dialogue.
Funding projects designed to elevate voices and present communal arts & culture experiences enables us to promote a sense of belonging and strengthen our sense of community.
A Traditional Art Form in Non-Traditional Venues
Opera has a history that spans more than 400 years, but with Opera Philadelphia's O Festival, it is embracing a modern approach. In 2017, Opera Philadelphia's season opened in a new way, and was taken outside of the Academy of Music and onto non-traditional "stages" across the city. Known as O17, the first 12-day opera festival transformed Philadelphia into an urban stage using non-traditional venues for performances. New works were produced specifically for the venues in which they were presented—from the stairs of the Great Hall at the Philadelphia Museum of Art to a runway-style show at the Barnes Foundation—bringing a classic art form to audiences in unexpected ways.
Connecting Places and People Outdoors
In cities across the country, trails and bike lanes have become significant means of transportation.  Just as important, an extensive trail network—the Circuit Trails—can connect communities to regional assets such as civic and cultural spaces, the waterfront, employment, and also to each other.  The Schuylkill River Trail is one of Philadelphia's most beloved trails and was recognized in 2015 by USA Today as the Reader's Choice for Best Urban Trail in the country.  When complete, it will consist of nearly 130 miles of continuous trail along the Schuylkill River. Significant progress toward that goal have been made in recent years, and in 2017 another critical section opened: Bartram's Mile. This one-mile segment in Southwest Philadelphia includes Bartram's Garden, a 45-acre National Historic Landmark that is equal parts outdoor classroom, living laboratory, public park, nature center, and riverside respite.
Empowering Citizens to Improve Neighborhood Spaces
Southeast Philadelphia's Mifflin Square Park is located in one of the most economically, racially, and ethnically diverse parts of the city. The neighborhood is home to many immigrants and refugees from Southeast Asia and Central and South America, and more than one in four households communicate in one of 20 languages other than English. Mifflin Square Park is the neighborhood's most significant public amenity, but over the years its condition deteriorated significantly, doing more to separate than to join residents. In 2016, a local nonprofit, the Southeast Asian Mutual Assistance Associations Coalition, Inc. (SEAMAAC), joined other area groups to facilitate a community-led planning process to revitalize Mifflin Square Park. By encouraging all residents to create a shared vision for the future of this shared public space, and the surrounding area, SEAMAAC created an important organizing opportunity for neighbors. A conceptual design for the park has been proposed with significant support from area residents, illustrating the important role of effective and intentional community engagement.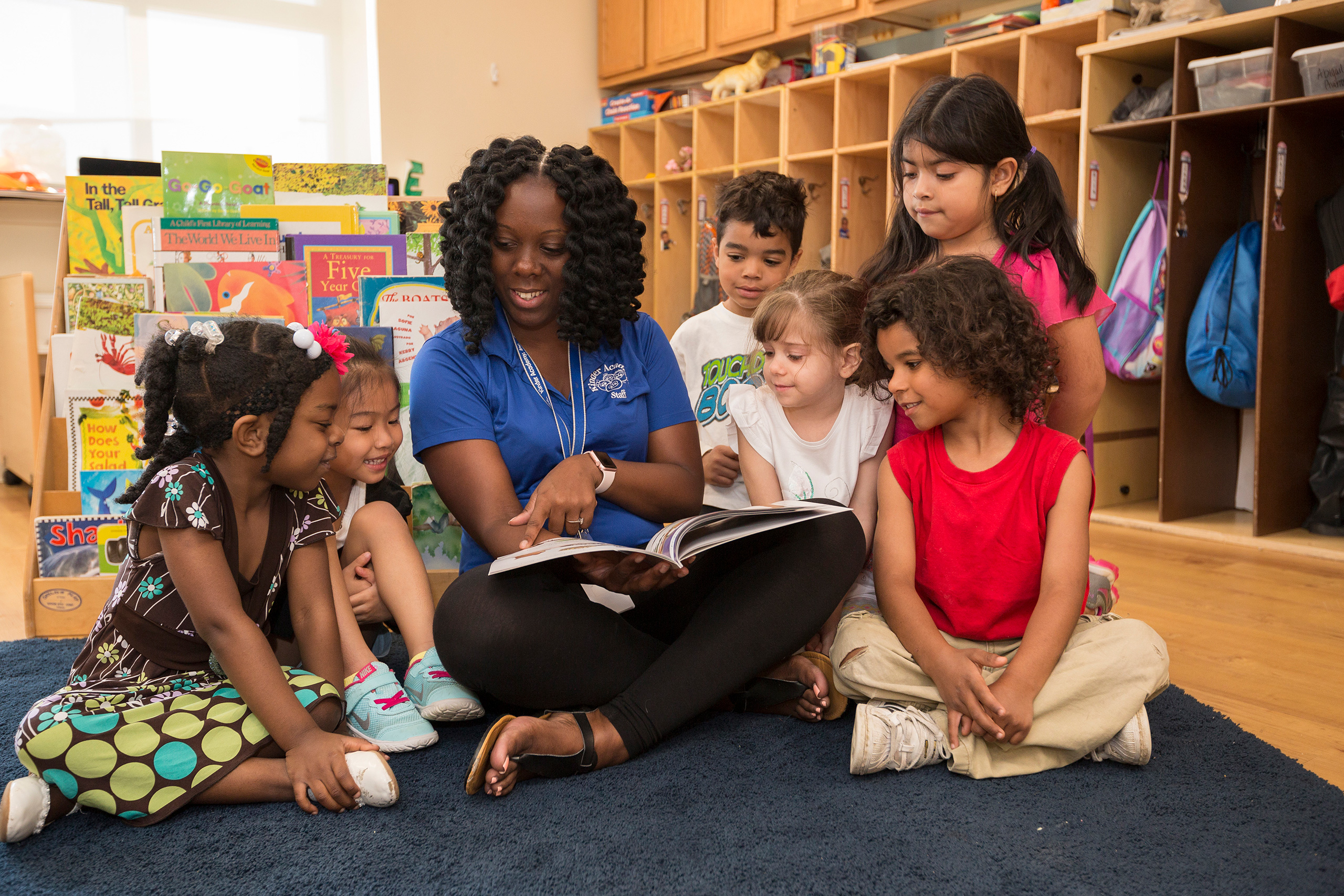 Positioning parents as their child's first teacher
Research consistently supports the critical role that positive parenting plays in leading to better outcomes for children's success in school and later life. Fortunately, the behaviors, activities, and interactions that lead to gains in early learning are something caregivers can learn and develop. And, similarly, childcare centers and schools can more effectively collaborate with families to help children learn and grow.
In 2017, the Foundation took a number of steps to position parents for success. For example, the Caregiver Engagement Initiative partners social service organizations with high-quality early childhood centers to help parents develop knowledge, skills, and practices to improve parent-child relationships and children's socioemotional skills.  A new program being launched by the School District of Philadelphia and WestEd will create Academic Parent-Teacher Teams to empower parents to support their children's learning. Ongoing work by Montgomery Early Learning Centers is inviting families into their children's pre-k classrooms to actively engage in literacy learning together.  All of these programs are building the local expertise and opportunities for parents to be great teachers for their young children.
Eliminating Barriers to High-Quality Early Education
Since 2014, the supply of high-quality child care has increased substantially across the city with more than 8,600 high-quality seats added. This is due in part to the significant programmatic support, training, and technical assistance available for providers to improve and expand programming.
However, with 100,000 children ages 0-5 in Philadelphia, and just over 30,000 high-quality seats, we have a long way to go to make sure that all children have access to high-quality early education. Building on work in previous years, in 2017 the Foundation supported the creation of a Revolving Loan Fund that offers very low interest loans to high-quality providers to help them sustain their programming. This initiative is based in part on research by the Nonprofit Finance Fund, demonstrating the very tight financial margins in early childhood education. Without a new source of flexible and affordable capital, there is the real risk that talented and capable professionals will be pushed out of the sector. 
This most recent investment complements the Fund for Quality (supported by William Penn and other funders) that helps high-quality providers serve more children.  Also in 2017, the Foundation supported Public Health Management Corporation and other partners to develop robust technical assistance programs that will help elevate instructional quality in programs supported by PHLpreK.  These efforts, along with many others, will continue to build the supply of high-quality early learning.
Maximizing Early Literacy Growth
Momentum across Philadelphia in support of early literacy continues to build. This year, we were gratified to see Philadelphia's state test scores show more third graders reading at or above proficient levels, representing an increase of 5 percentage points, from 30 to 35 percent.
In order to sustain and continue the positive results we're seeing, we need to ensure students receive high-quality and consistent literacy instruction from kindergarten through third grade. While earlier investments have helped to lay the foundation for much of this work, efforts to sustain and improve practice cannot end.
Building on a collective investment of $30 million with the Lenfest Foundation and School District of Philadelphia in 2015, this past year the William Penn Foundation supported the School District of Philadelphia to develop a new process to train and support all new K-3 teachers, ensuring that they continue to use the approaches that we know work for Philadelphia's children.  With about 200 new teachers hired each year in grades K-3, having an effective approach for getting new employees familiar with instructional expectations will be key to sustaining and increasing our progress.
And, even those teachers who have been with us for years benefit from ongoing learning with their peers. Evidence suggests that providing teachers with opportunities to model effective practice, mentor, and collaborate with peers leads to improved student outcomes and increased teacher retention. By supporting organizations such as Teach Plus and Partners for School Innovation, we are helping teachers lead their peers toward excellent instruction in every classroom.
We are collectively striving for the day when all of our third graders finish the school year reading proficiently and excited about their academic futures.
In order to sustain the positive results we're seeing, we need to ensure students receive high-quality and consistent literacy instruction from kindergarten through third grade.
Creating Opportunities for Quality Learning Outside of School
Given that children spend 80 percent of their waking hours outside of the classroom, there is a need for high-quality programming outside of the regular school day that offers valuable learning opportunities for students to enhance academic skills.
Philly Reading Coaches, supported by the Foundation in 2017, uses adult volunteers to provide one-on-one literacy tutoring to kindergarten to fourth grade students after school. During the next two years, more than 400 volunteers will support nearly 1,000 students in developing reading comprehension and fluency, increasing students' self-confidence in their reading ability, and fostering a love of reading. This program is a key part of the City of Philadelphia's out-of-school time initiative, which is creating opportunities for kids to learn and engage before and after school.
Museums, parks, libraries, and other community destinations are also important places where children make new discoveries, deepen their interests, and engage in learning outside of school. The Informal Learning Initiative, launched by the Foundation in September 2017, is a community-based initiative to connect these critical, informal learning opportunities with more than 1,800 children and families in low-income neighborhoods.
These are just two examples of the ways in which the Foundation began to look beyond the school day to support early learning and literacy goals in the places and times where children and families might find a moment to learn together!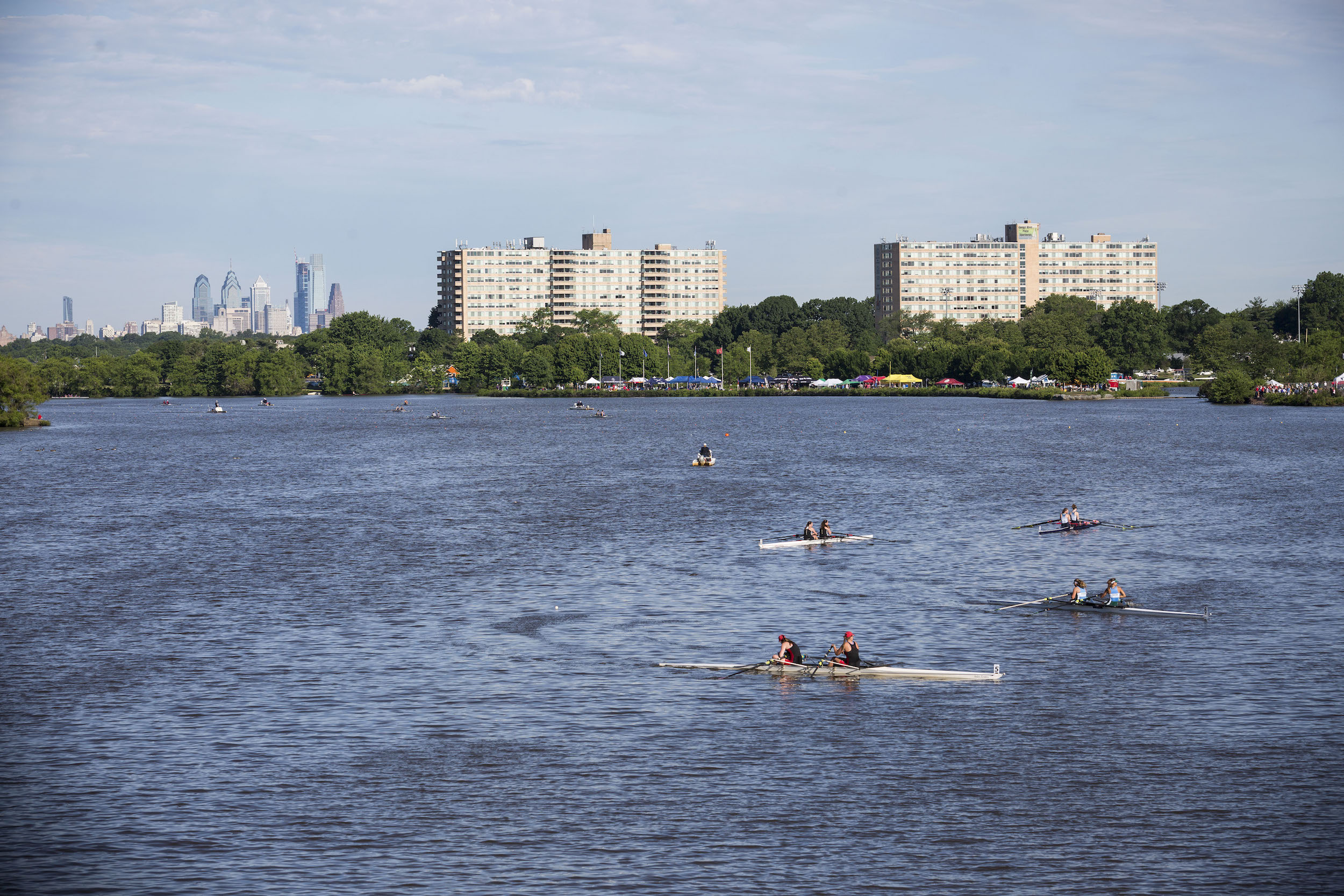 Connecting Organizations Working to Protect Clean Water
Protection and restoration of clean water in the Delaware River watershed—with its 25,000 miles of streams and rivers flowing across 8 million acres—is a complex undertaking involving many stakeholders. Public agencies, private businesses, landowners, and nonprofit conservation organizations each play an important role in protecting the watershed. Many nonprofit organizations address this goal in different ways, from strategic conservation to advocating for effective policies and practices to engaging people who are passionate about protecting clean water.
 
When this community shares information and learning with each other, new possibilities for collaboration often emerge. As a funder of many of these organizations, we believe an important part of our role is to create opportunities for grantees to come together to exchange ideas and learn from one another.
 
In June 2017, we convened our Watershed Protection grantees from 130 organizations to spotlight work they are doing individually and collaboratively. Bringing together organizations that might not otherwise be connected allowed participants to share and learn from each other, which we hope fosters collaboration and unearths new points of intersection that will benefit larger efforts to protect and restore clean water.
Supporting networks and coalitions for greater collaboration
A hallmark of our Watershed Protection Program's grantmaking is support for coalitions and networks, some of which we helped to form so that organizations can have even greater impact by strategically working together.  By aligning grants in this way, we're fostering strategic coordination among different organizations to enhance their impact.
 
One example is the Coalition for the Delaware River Watershed, which works to secure improved policies and increased public funding to protect and restore clean water in the basin. In 2017, the Coalition was instrumental in securing $5 million in funding for the Delaware River Basin Restoration Program. At a time when public funding for environmental protection and conservation is being threatened, the effective work of the 125-member Coalition helped make our region a priority for these federal resources and secured new funding for important work that will protect and restore clean water.
 
Another example of the success of this approach is The Circuit Trails Coalition, a group of 50 organizations working collectively to expand the Philadelphia region's 800-mile trail network. Last year, the Circuit Trails Coalition celebrated openings of seven new trail segments across Pennsylvania and New Jersey, demonstrating that momentum to complete The Circuit Trails continues. The group also celebrated a "River Relay" event in Philadelphia in partnership with the East Coast Greenway Alliance, and used its publicity power to encourage trail users to log 500 miles on the trails over the course of the season, generating significant public participation. By aligning efforts, the Circuit Trails Coalition has collectively raised the profile of bicycle and pedestrian trails so that building the Circuit Trails becomes a regional priority for both residents and elected officials.
We hope to foster collaboration and unearth new points of intersection that will benefit larger efforts to protect and restore clean water.
Cultivating a larger and more diverse conservation movement
Many of our region's environmental education centers are located near rivers and streams, and along trails, making them ideal places to engage people in learning about the importance of our watershed. In June, a new network of 23 environmental centers launched with the goal of finding new ways to work together to educate and inspire communities to protect the watershed.
Known as the Alliance for Watershed Education of the Delaware River, this group of environmental centers is focused on building a base of supporters for clean water that reflects the diverse communities within the watershed. As its first joint endeavor, the Alliance created a watershed fellowship program and recruited 23 environmental fellows representing diverse backgrounds to work at the centers last summer. The fellows were responsible for establishing new connections between residents of nearby communities and their local environmental center and rivers. By establishing these new connections, the fellows began broadening the base of clean water supporters, while simultaneously gaining valuable work experience and exposure to the field as they forge their own futures in conservation.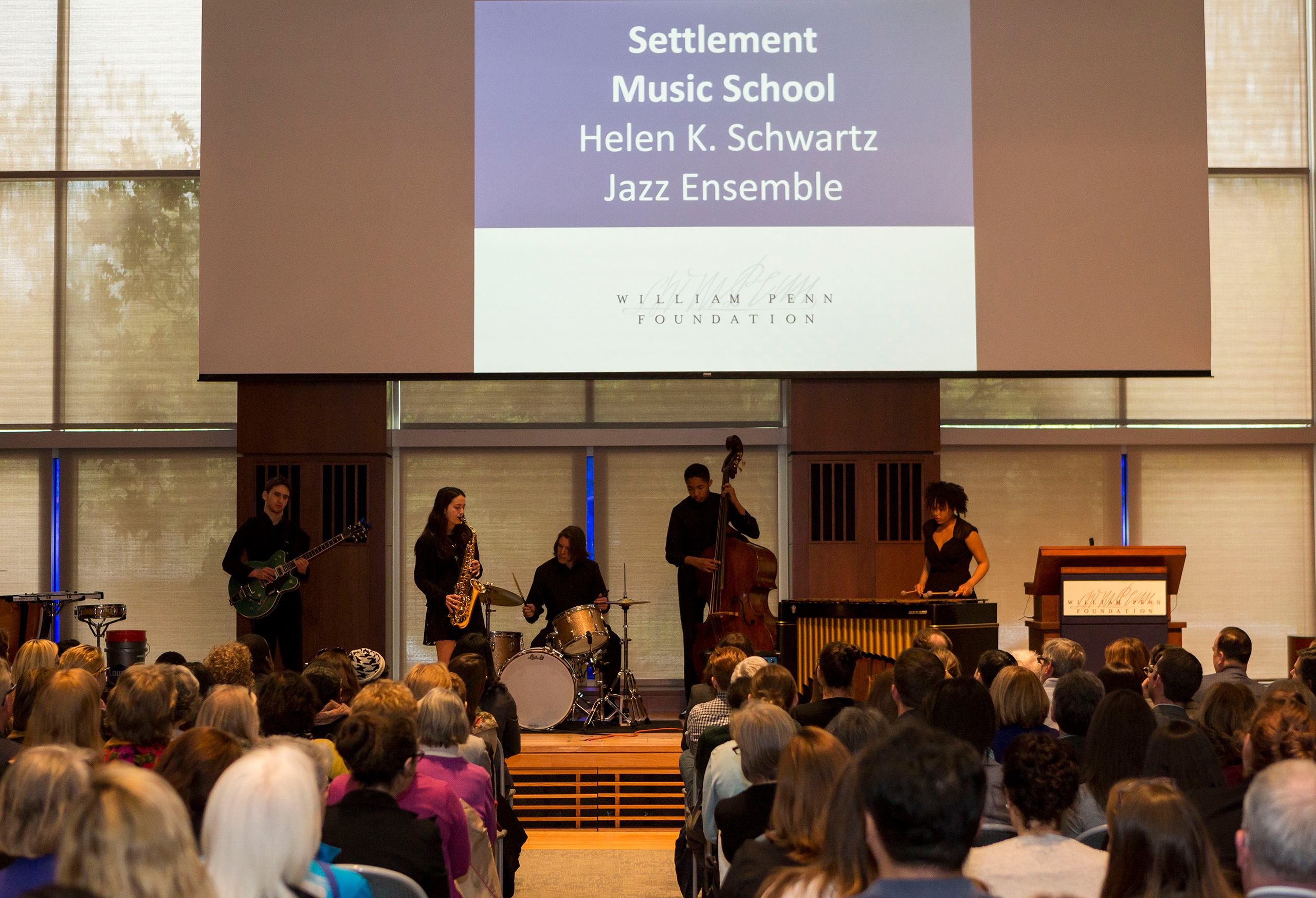 April | Creative Communities
Arts Education Convening: Research has shown that arts education can play a positive role in the socioemotional development of children. The William Penn Foundation partnered with WolfBrown, a leading arts and arts education research firm, to conduct a new study, The Socioemotional Benefits of the Arts: A New Mandate for Arts Education, to examine which factors are the most significant in the link between arts education and socioemotional growth in children. A convening hosted by the Foundation brought together arts organizations and school leaders to learn about the new study and gain insights for how it can inform their work.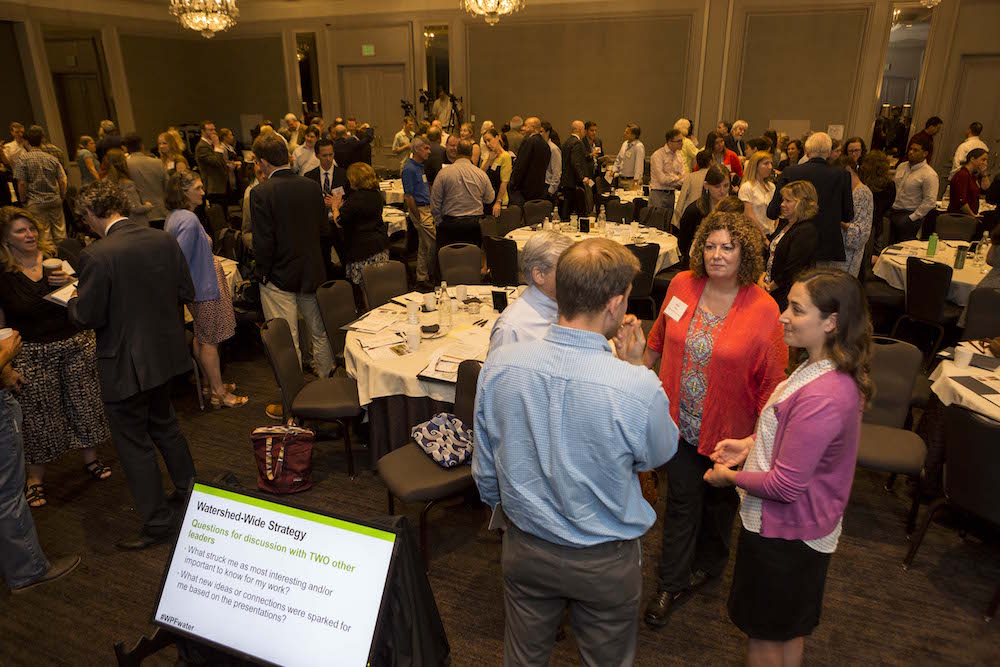 June | Watershed Protection
Watershed Protection Grantee Convening: The William Penn Foundation funds more than 130 nonprofit organizations whose work either directly or indirectly supports the protection of clean water in the Delaware River watershed.  To foster connections and help unearth opportunities for possible collaboration among these diverse organizations, the Foundation brought together its watershed protection grantees for a special day-long workshop to network and learn about one another's work.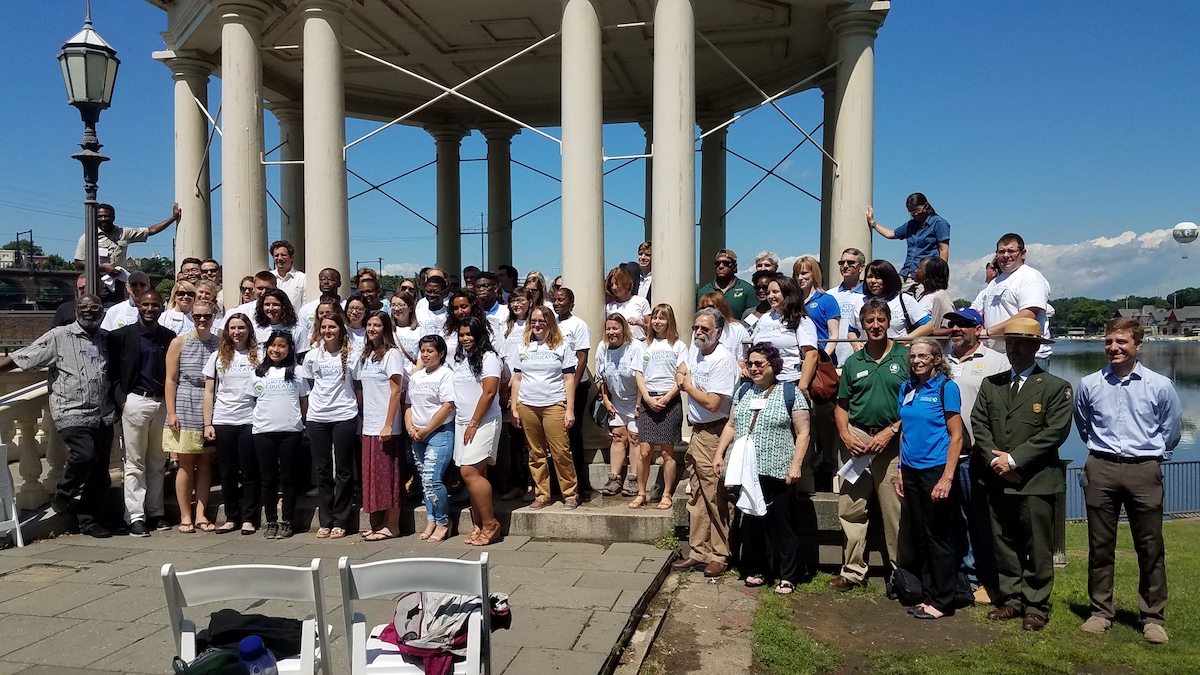 June | Watershed Protection
Alliance for Watershed Education: Environmental centers offer ways for people to explore and engage in activities along local rivers and streams and play an important role in educating people about the importance of clean water. In June, 23 environmental education centers in Pennsylvania, Delaware, and New Jersey publicly launched the Alliance for Watershed Education of the Delaware River, to align their work to expand people's awareness of the Delaware River watershed and to inspire people to protect it.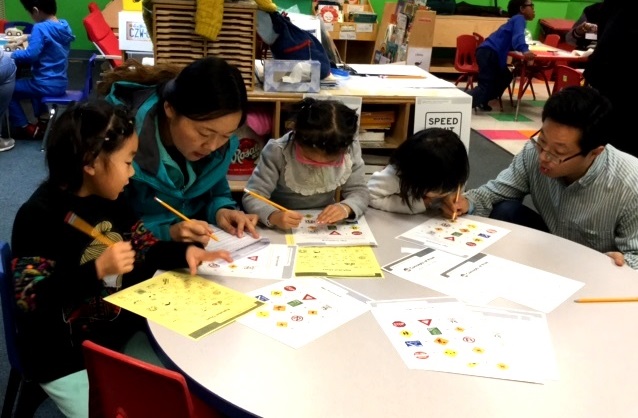 July | Great Learning
Caregiver Engagement Initiative: Parents and caregivers play an important role in their children's development and serve as children's first teachers at home. To support parents and caregivers in this role, we launched the Caregiver Engagement Initiative, a new effort that supports a cohort of high-quality early childhood education providers and social service agencies to work together to offer evidence-based parenting education programs that will support children's socioemotional development and early learning at home.  These programs are being offered in 19 locations around Philadelphia and will reach more than 1,800 families. 
September | Watershed Protection
Delaware River Watershed Initiative: Dozens of nonprofit organizations are working together at an unprecedented scale through the Delaware River Watershed Initiative, which stands among the country's largest NGO-driven efforts to protect and restore clean water. In September, these organizations produced action plans that identify shared priorities and collaborative projects for their work moving forward. Over the next several years, they will work on local conservation projects within eight priority areas of the watershed with the goal of accelerating the pace of conservation.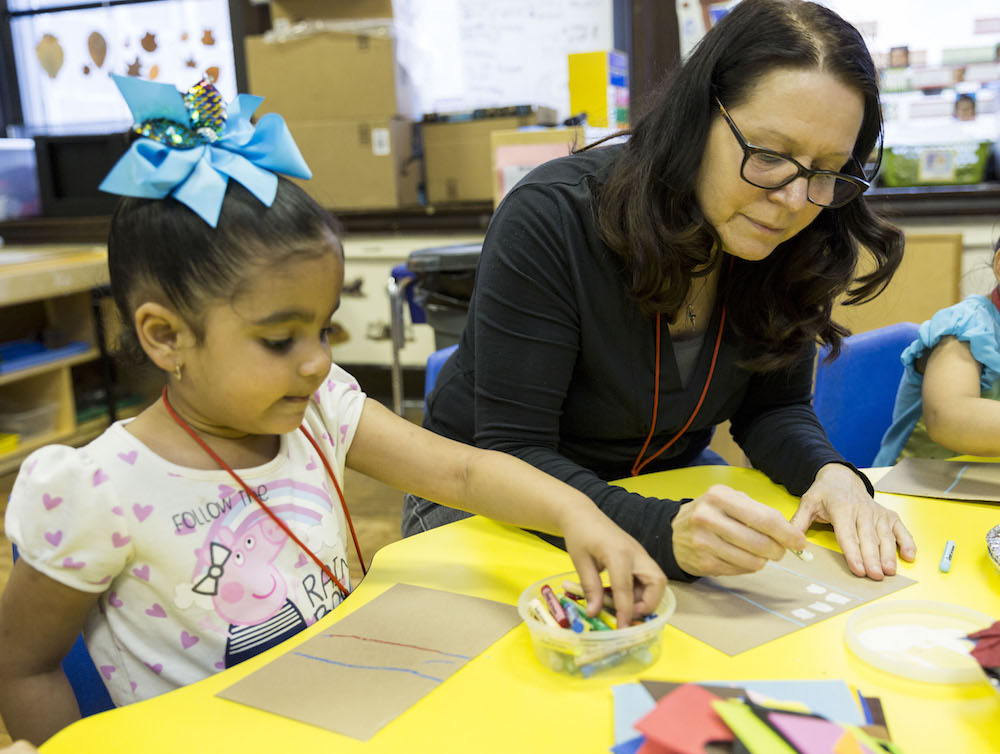 September | Great Learning
Informal Learning Initiative: Museums, parks, libraries, and other community destinations are important places where children make new discoveries, deepen their interests, and engage in learning. We announced a new, community-based initiative to connect these critical, informal learning opportunities with children and families in low-income neighborhoods. Called the Informal Learning Initiative, it consists of 18 nonprofit partners that have teamed up to design eight literacy-rich opportunities where parents, or other caregivers, and their children can experience creative play and discovery geared to developing early literacy skills—vocabulary, oral language, writing, and comprehension skills.
November | Creative Communities
Winter Fountains: For three months, Winter Fountains by artist Jennifer Steinkamp illuminated the Benjamin Franklin Parkway at night with four large, glowing, fiberglass domes featuring animated video projections of dream-like imagery, inspired by Benjamin Franklin's electrical research and by the work of the institutions located along the Parkway. Winter Fountains served as the centerpiece of Parkway 100, the centennial celebration of Philadelphia's Benjamin Franklin Parkway, and was an illustration of how public art can reinterpret and reimagine our city's public spaces.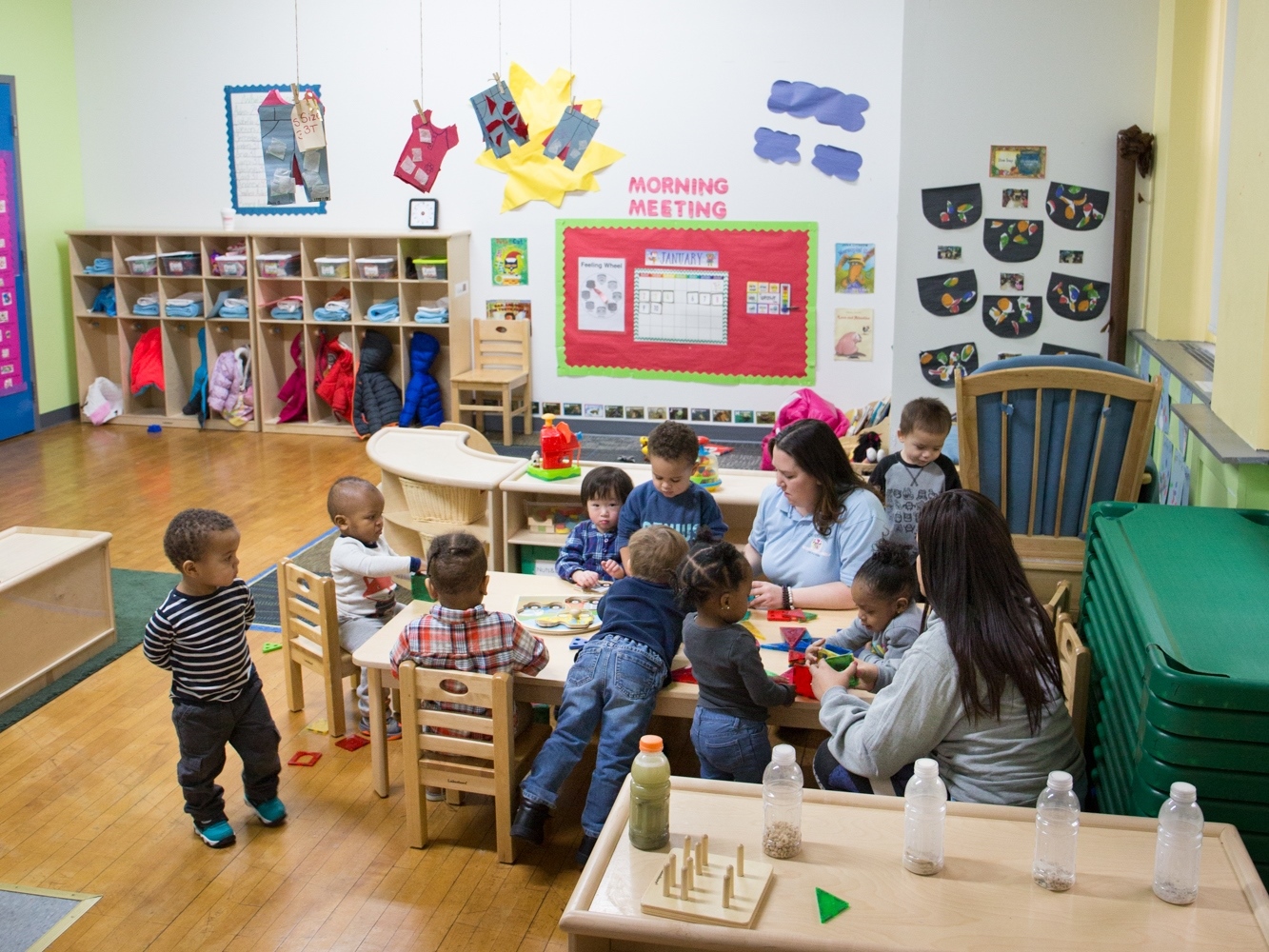 November | Great Learning
Revolving Loan Fund: Research shows that many child care providers have limited cash reserves to weather unexpected costs that may arise. This difficult financial situation creates challenges in sustaining high-quality early learning opportunities for children. To address the vital need for working capital, thereby decreasing the likelihood that high-quality providers will have to close or reduce the quality of their programming, we awarded a grant to Reinvestment Fund to create a revolving loan fund that offers very low-interest loans to sustain high-quality early learning providers in Philadelphia.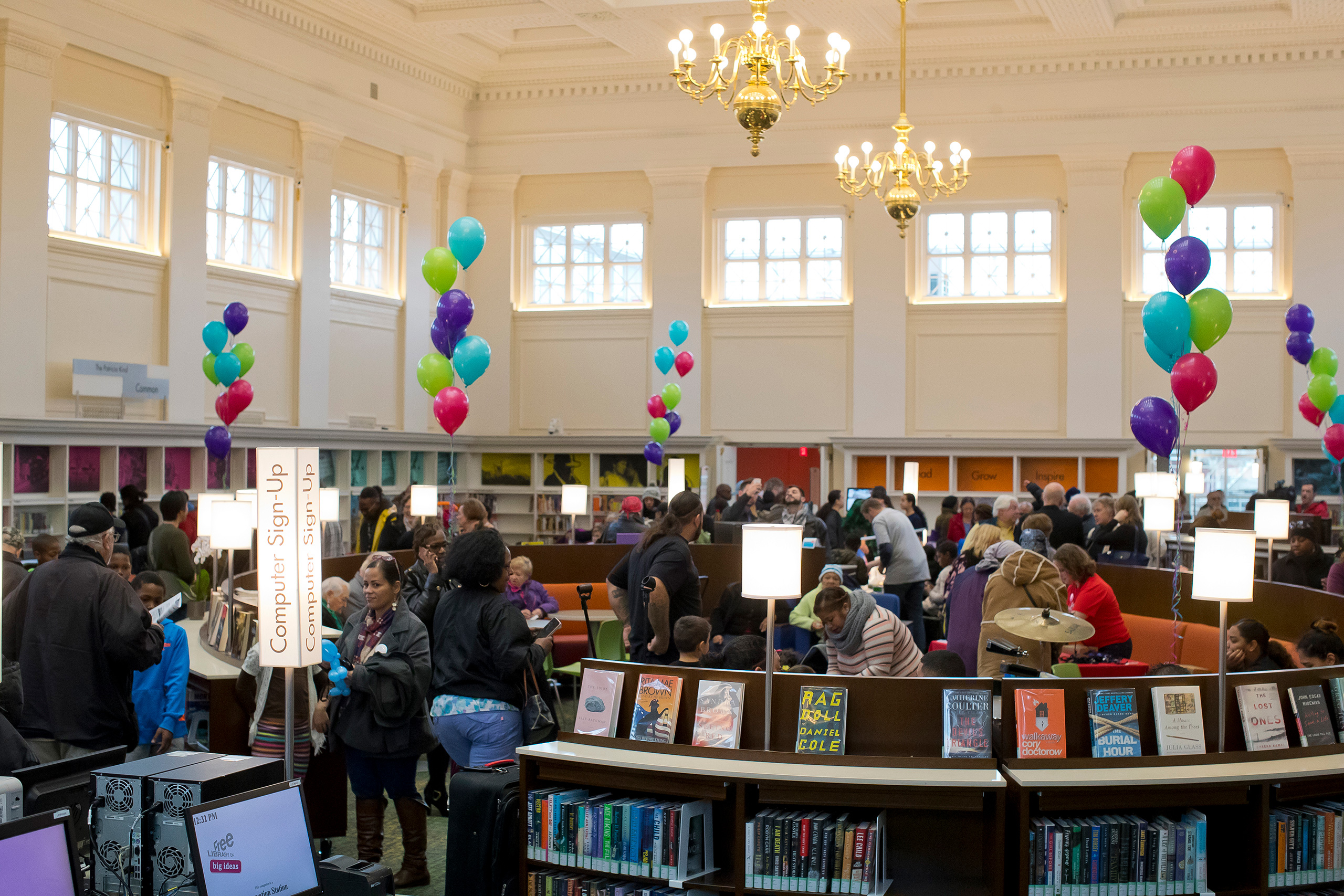 December | Creative Communities
21st Century Libraries Initiative: Philadelphia's libraries are evolving. They are being reimagined to meet the changing needs of communities, and to serve as dynamic hubs offering job training, classes for children, tutoring for youth, and assistance accessing social services. The 21st Century Libraries Initiative is an effort by the Free Library of Philadelphia to modernize and renovate many of its neighborhood libraries. We awarded $25 million toward this effort in 2014, and in the fall of 2017 four pilot libraries—Logan Library, Lillian Marrero Library, Tacony Library, and Lovett Memorial Library—opened after receiving extensive modernization and expansion. From welcoming living room space, to vibrant children's libraries, to dedicated teen spaces and customized pre-k zones, the new libraries feature state-of-the-art spaces for all ages and have seen visitation, program attendance, and computer use increase significantly.
Members of the Corporation
Thomas Haas, Chair
Christina Haas
David Haas
Janet Haas, M.D.
Leonard Haas
Katherine Christiano
Board of Directors
Janet Haas, M.D., Chair
Leonard Haas, Vice-Chair
Judith Freyer
Andrew Haas     
Christina Haas
David Haas, Secretary
Frederick R. Haas
Peter Haas
Tom Haas
Katherine Christiano
Donald Kimelman
Howard Meyers
Michael Pearson
*Tim Haas, Associate Member
Foundation Staff
Executive Director
Programs
Clare Billett, Program Officer, Watershed Protection
Nathan Boon, Program Officer, Watershed Protection
Amanda Charles, Program Associate, Great Learning
Cara Ferrentino, Program Officer, Creative Communities
Andrew Johnson, Program Director, Watershed Protection
Chris Kieran, Program Associate, Watershed Protection
James Liou, Program Officer, Great Learning
Olive Mosier, Director, Arts Funding, Creative Communities
Hillary Murray, Program Officer, Creative Communities
Michele Perch, Program Associate, Watershed Protection
Judilee Reed, Program Director, Creative Communities
Jessica Richards, Program Operations and Planning
Jennifer Stavrakos, Program Officer, Great Learning
Elliot Weinbaum, Ph.D, Program Director, Great Learning
Administration
Judith Baker, HR Business Partner, Human Resources
Jamie Bartolino, Program Associate, Communications
Sherae Dinkins, Administrative Support Assistant, Admin Support
Tamika Holman, Grants Management Assistant, Grants Management
Paola Meimaris, Administrative Support Specialist, Admin Support
Rebecca Morley, Director of Communications
Hilary Rhodes, Ph.D, Director of Evaluation and Learning
Kelsey Ruane, Communications Associate, Great Learning
Joanne Sabasino, Staff Accountant, Finance
Barbara Scace, Director, Grants Management
Samantha Shain, Database Administrator, Grants Management
Bryan Ulishney, Director of Finance and Admin
Edward Wagner, Manager, Information Technology
Investments
Amy Chan, Director, Investments
Christine Chien, Sr. Investment Analyst
John Cross, Director, Investments
MaDoe Htun, Chief Investment Officer
Jeffrey J. Jackman, Director, Investments
Dane Kline, Sr. Investment Analyst
Jonathan Saltzman, Investment Analyst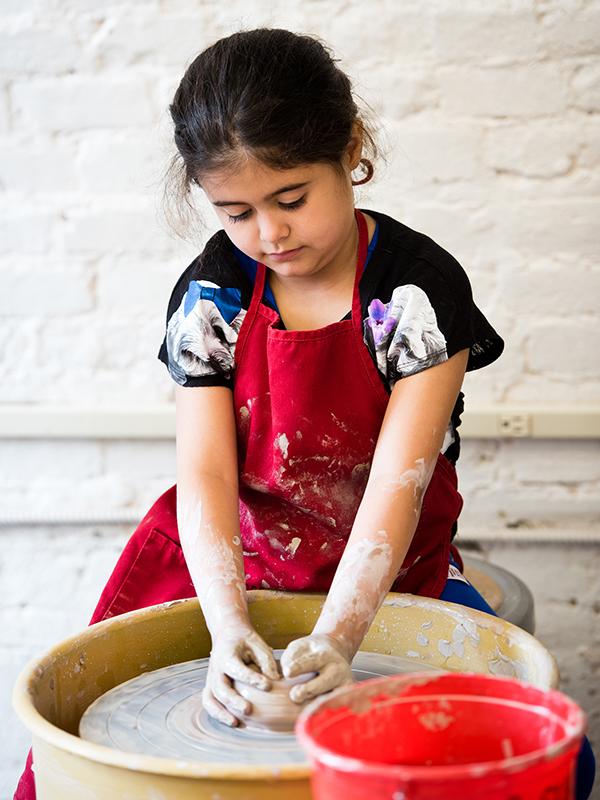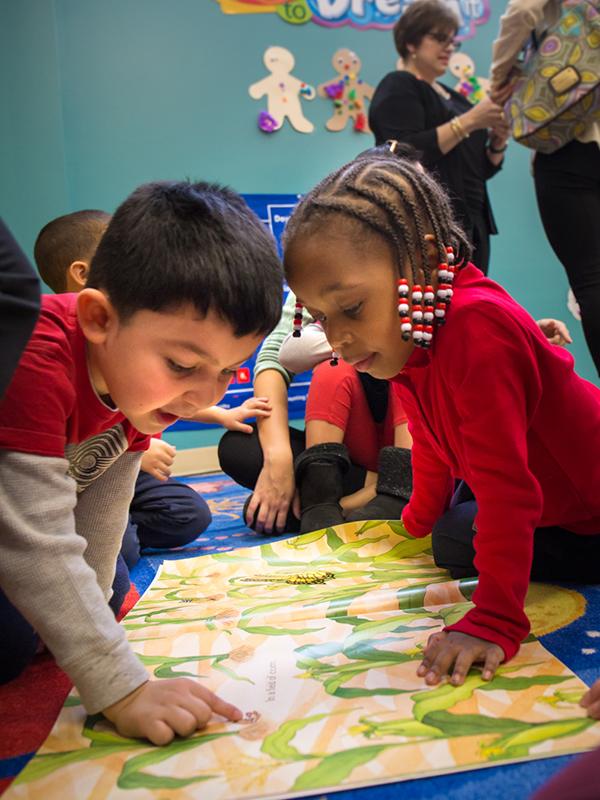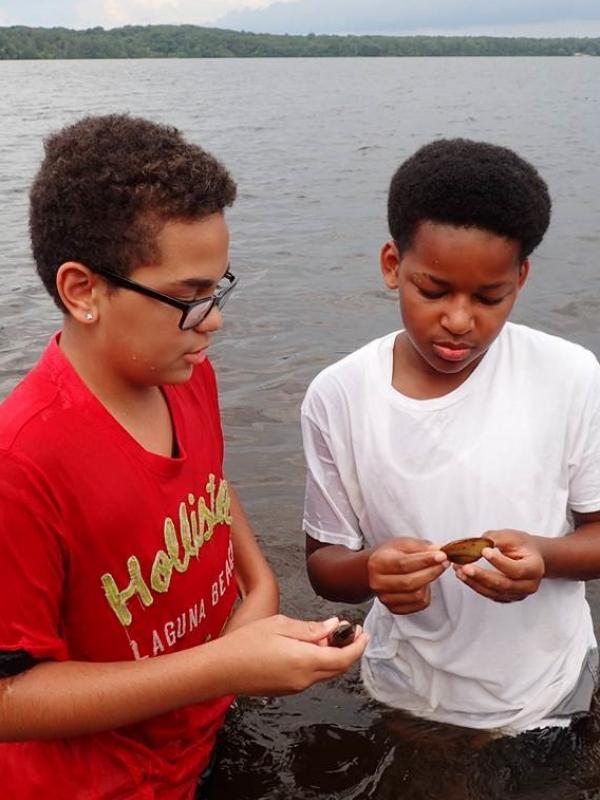 Creative Communities
11th Hour Theatre Company
Al-Bustan Seeds of Culture
Association for Public Art
Astral Artists, Inc.
BalletX
Bowerbird, Inc.
Center for Art in Wood, Inc.
Center for Emerging Visual Artists, Ltd.
Clay Studio
Community Design Collaborative of Philadelphia
Conservation Center for Art and Historic Artifacts
CultureTrust Greater Philadelphia
Delaware River Waterfront Corporation
Drexel University
Enterprise Community Partners Inc.
Fairmount Park Conservancy
Free Library of Philadelphia Foundation
FringeArts
Fund for Philadelphia, Inc
Gehl Institute
Historic Philadelphia, Inc.
John Bartram Association
JUNK
Koresh Dance Company
KYL Dancers, Inc.
Lantern Theater Company
Local Initiatives Support Corporation - Philadelphia Chapter
Mann Center for the Performing Arts
Mt. Airy USA
Musicopia, Inc.
Neighborhood Gardens Trust
New Paradise Laboratories Theatre, Inc.
NextMove Dance
Opera Philadelphia
Orchestra 2001, Incorporated
Pennsylvania Ballet Association
Pennsylvania Horticultural Society
Philadelphia Contemporary
Philadelphia Dance Projects
Philadelphia Folklore Project
Philadelphia Mural Arts Advocates
Philadelphia Orchestra Association
Philadelphia Photo Arts Center
Philadelphia Young Playwrights, Inc.
Philanthropy Network Greater Philadelphia
Pig Iron Theatre Company Inc.
Play On, Philly!
PRISM Quartet, Inc.
Rock School for Dance Education
Samuel S. Fleisher Art Memorial, Inc.
Schuylkill River Development Corporation
Spiral Q Puppet Theater
The Crossing Inc.
The Print Center
Theatre Exile Company
Village of Arts and Humanities, Inc.
Wilma Theater, Inc.
Great Learning
Academy of Natural Sciences of Drexel University
Asociacion de Puertorriquenos en Marcha, Inc.
Barbara Bush Foundation for Family Literacy Inc.
Barnes Foundation
Brazelton Touchpoints Center
Center for Aquatic Sciences, Inc.
Center for Supportive Schools
Center for Teaching Quality, Inc.
Child Trends, Inc.
Children's Scholarship Fund Philadelphia
Children's Village
Childspace Day Care Center, Inc.
Council for a Strong America
Delaware Valley Association for the Education of Young Children
Diversified Community Services
Drexel University
Economy League of Greater Philadelphia
Education First Consulting, LLC
Erikson Institute
Families Forward Philadelphia
Franklin Institute
Free Library of Philadelphia Foundation
Fund for Philadelphia, Inc
Fund for the School District of Philadelphia
Fund for the Water Works
Institute for the Study of Knowledge Management in Education
Jewish Family and Children's Service of Greater Philadelphia
Johns Hopkins University - Talent Development Secondary
Maternity Care Coalition
Montgomery Early Learning Centers
New York University
Nueva Esperanza
Oxford Circle Christian Community Development Association Inc
Pennsylvania Association for the Education of Young Children
Pennsylvania Head Start Association
Pennsylvania Partnerships for Children
Pennsylvania State University
Philadelphia Academies, Inc.
Public Citizens for Children and Youth
Public Health Management Corporation
Reinvestment Fund, Inc.
Research for Action
Rutgers University Foundation
School District of Philadelphia
Smith Memorial Playground and Playhouse
Sunrise of Philadelphia
TCC Group
Teach Plus, Inc.
Team Pennsylvania Foundation
Temple University - College of Education
Temple University - Infant and Child Laboratory
Trying Together
Turning Points for Children
United Way of Greater Philadelphia and Southern New Jersey
United Way of Pennsylvania
University of North Carolina at Chapel Hill
University of Pennsylvania - Graduate School of Education
University of Pittsburgh
WestEd
WHYY, Inc.
Watershed Protection
Academy of Natural Sciences of Drexel University
American Rivers, Inc.
American Sustainable Business Institute, Inc.
Appalachian Mountain Club
Berks Nature
Bicycle Coalition of Greater Philadelphia
Brodhead Watershed Association
Camden City Garden Club Inc.
Center for Aquatic Sciences at Adventure Aquarium
Center for Rural Affairs
Clean Air Council
Clean Water Fund - Pennsylvania
Cooper's Ferry Partnership, Inc.
CultureTrust Greater Philadelphia
D&R Greenway Land Trust, Inc.
Delaware and Lehigh National Heritage Corridor, Inc.
Delaware Greenways, Inc.
Delaware Nature Society, Inc.
Delaware Riverkeeper Network
Delaware Valley Regional Planning Commission
East Falls Development Corporation
EducationWorks
Environmental Leadership Program
Foundation for Pennsylvania Watersheds
Friends of the Wissahickon, Inc.
Heritage Conservancy
League of Conservation Voters Education Fund
LightHawk
National Fish and Wildlife Foundation
National Governors Association Center For Best Practices
National Parks Conservation Association
National Wildlife Federation
Natural Lands, Inc.
Nature Conservancy - Delaware
Nature Conservancy - Pennsylvania
New Jersey Conservation Foundation
New Jersey Future, Inc.
New Jersey League of Conservation Voters Education Fund
New Jersey Tree Foundation, Inc.
Open Space Institute
Partnership Project, Inc.
PennEnvironment Research and Policy Center
PennFuture
Pennsylvania Association for Sustainable Agriculture
Pennsylvania Environmental Council, Inc.
Pennsylvania Land Trust Association
Philadelphia City Rowing
Philadelphia Freedom Valley YMCA
Pocono Environmental Education Center
Rails-to-Trails Conservancy
River Network
Rodale Institute
Schuylkill Center for Environmental Education
Schuylkill River Greenway Association
Sierra Club Foundation
Stroud Water Research Center
Temple University Department of Earth and Environmental Science
Trust for Public Land
WHYY, Inc.
Wildlands Conservancy, Inc.
WPF Fund
Center for Aquatic Sciences, Inc.
Delaware Valley Regional Planning Commission
Drexel University
Free Library of Philadelphia Foundation
Fund for Philadelphia, Inc
Independence Seaport Museum
Independence Visitor Center Corporation
MEMBERSHIPS
Pennsylvania Horticultural Society
Philadelphia Foundation
Trust for Public Land
Willistown Conservation Trust, Inc.
2017 Financial Highlights
Statement of Activities
For the year ended December 31, 2017 (Unaudited)
Revenues
| | |
| --- | --- |
| Dividends | $16,151,376 |
| Interest | 7,507,828 |
| Net Realized & Unrealized Gains on Investments     | 379,694,960 |
| Total Revenue | $403,354,164 |
Grants Made & Operating Expenses
| | |
| --- | --- |
| Grants Made, Accrual Basis | $131,541,293 |
| Program, Administration & General Expenses | 8,604,215 |
| Investment Fee Expenses | 10,063,030 |
| Excise Tax and UBIT | 2,588,280 |
| Total Expenses | $152,796,818 |
| | |
| --- | --- |
| Change in Net Assets | $250,557,346 |
| Net Assets, Beginning of Year | $2,235,281,550 |
| Net Assets, End of Year | $2,485,838,896 |
Grant Payments & Future Commitments
For the year ended December 31, 2017
| | |
| --- | --- |
| Creative Communities | $30,004,129 |
| Great Learning | 33,424,320 |
| Watershed Protection | 36,388,252 |
| WPF Fund | 9,697,047 |
| Director Discretionary & Matching Gifts | 2,215,118 |
| Evaluation | 885,534 |
| Total 2017 Grant Payments | $112,614,400 |
| Total Future Commitments | $189,603,713 |