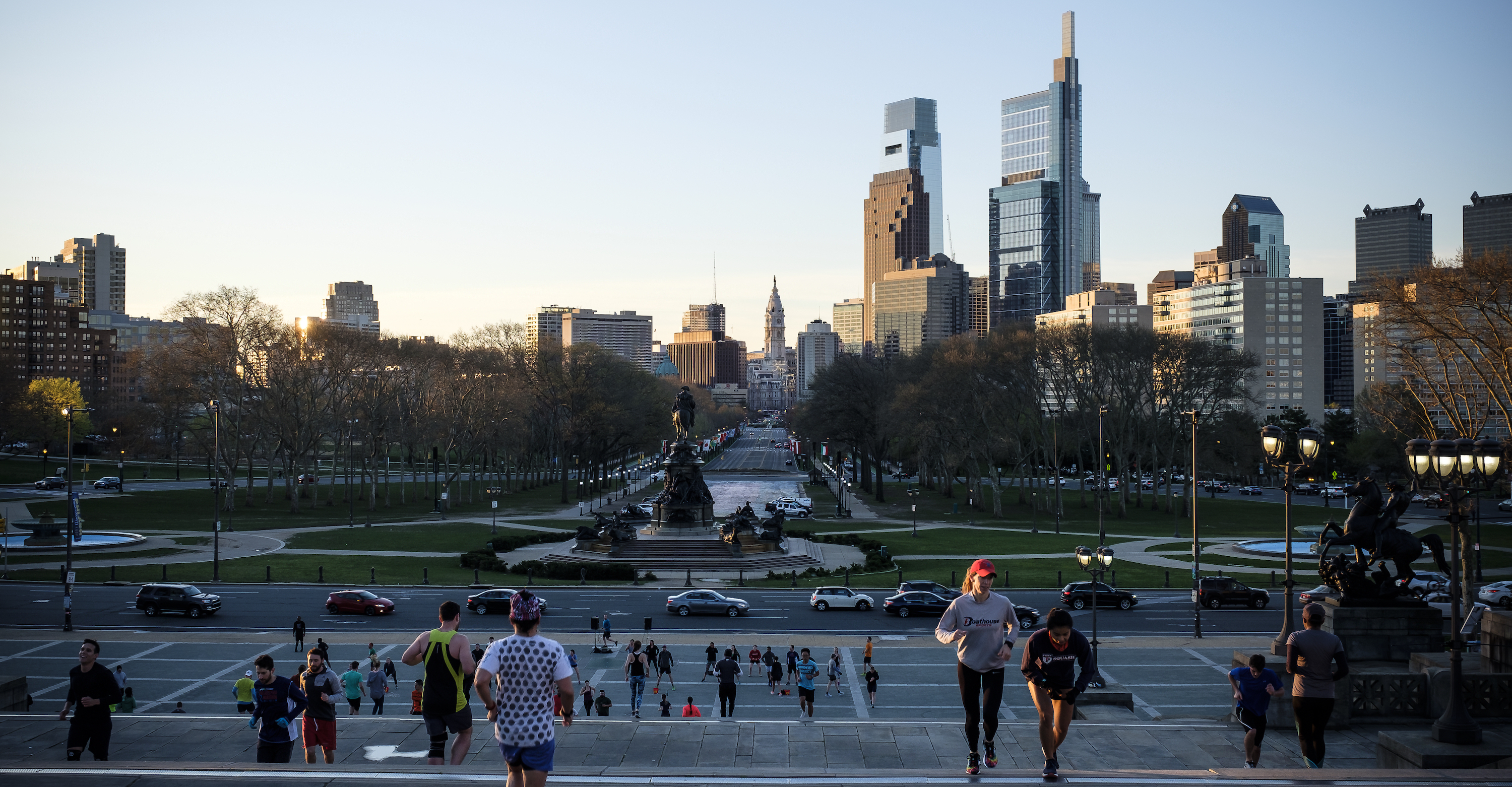 A note from our leadership
At the William Penn Foundation we consider it a privilege to support the organizations and people who work every day to enhance a vibrant city and region. Ensuring that our youngest learners have equal access to high-quality early education; that our region's waterways are protected and clean; that our public spaces are engaging and inviting to all; and that our arts and culture community can inspire and enrich our world is the focus of our work. Fortunately, Philadelphia abounds with people who have the vision, experience, creativity, and drive to bring this work to life.
 
Our role as a philanthropic organization is to invest strategically in these efforts. In the last several years, we have added capacity to the Foundation's infrastructure with the aim of amplifying and better informing our work and that of our grantees. We have invested in our Communications and Evaluation & Learning teams to enable us to better leverage the impact of grantees and the expertise within our program areas.
 
Establishing a strategic communications capability has made it possible to convey the stories of our partners through a variety of channels and touchpoints. The intent is to elevate the work in ways that might interest funders, inspire collaboration among grantees and others within and across program areas, and serve as models for tackling similar issues and initiatives in other cities and regions.  Through a combination of communications channels – our blog, social media, and traditional media – our team curates and shares content that helps reinforce the identity of the Philadelphia region as a center of innovative and creative thinking.
 
We also expanded our evaluation capability and are building a more robust approach to monitoring and measuring our program objectives. Our goal is to better inform the effectiveness of our grantmaking and to share our learning with grantees and others engaged in similar work. Documenting our learning advances our understanding about what makes successful initiatives and programs and informs our work moving forward.
 
Grantees don't necessarily have in-house communications and evaluation functions. By resourcing these areas at the Foundation level, we are providing another aspect of partnership that lifts the collective work of those who continue to make a difference for the Philadelphia region.
Sincerely,

JANET HAAS, M.D. 
Chair of the Board

LEONARD HAAS
Vice-Chair of the Board

SHAWN MCCANEY
Executive Director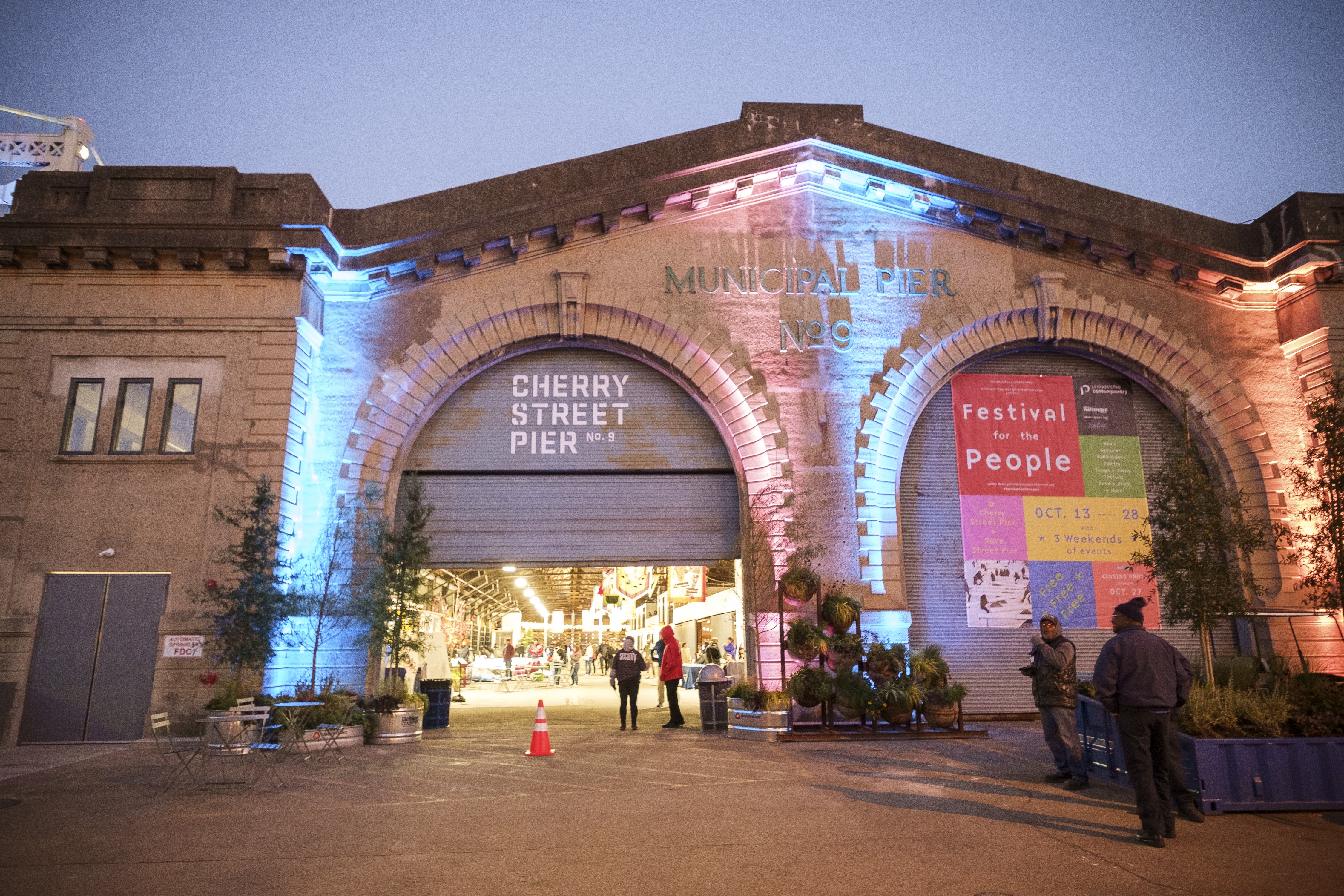 Festival for the People Celebrates Philadelphia's Diversity
When art is presented in a way that people with varying interests and backgrounds can relate to, it moves it from a rarified experience and centers it in our everyday lives.  Art should and can exist as part of the daily experience of all Philadelphia residents. In the fall of 2018, the Festival for the People intentionally brought together art by both local and international artists and was reflective of the people of Philadelphia. Created by Philadelphia Contemporary, the festival was held in the newly opened Cherry Street Pier, a reimagined public space on a former shipping pier along the Delaware River waterfront and welcomed 35,000 visitors from a cross-section of Philadelphia, offering three weekends of programmed events and contemporary art installations.

The Festival, which was held at both the Race Street and Cherry Street Piers, examined the theme of populism and was intended to honor the diversity of the city and people's wide range of interests. The work celebrated Philadelphia through commissioned banners representing different neighborhoods across the city and it investigated various subcultures here such as tattoos and social dancing. Much of the work was participatory or interactive.

As guests enjoyed the festival they teetered on illuminated seesaws; used old-time typewriters to tap out their own poetry; got tattoos, both permanent and temporary; watched short films by artists; listened to a story slam, and perhaps, without realizing it, spent time considering the differences and similarities of a diverse city and world.
Art should and can exist as part of the daily experience of all Philadelphia residents…
Arts Education Expands Students' Worldview
Public art (both permanent and temporary) and public spaces are considerable components of Philadelphia's creative communities.  The benefits of and engagement with both can be compounded when the city's next generation grows up already exposed to how connections with the arts can enhance their everyday lives and help them see what is possible for themselves. 

The William Penn Foundation commissioned WolfBrown, an arts research firm, to define the impact of arts education programs on students' socioemotional skills development.  The research results indicated that arts education partnership programs have a relationship to socioemotional learning, particularly among younger students and students with already high levels of socioemotional development where the presence of an arts partnership program during their school experience helped maintain their school engagement levels.  Importantly this study introduced new equity in understanding the impact of arts education in Philadelphia. This was much needed learning, as prior to this study the understanding of the effects of arts education on socioemotional development was based largely on evidence collected from children who were in places where arts learning is more available, which is often in more affluent and demographically homogeneous schools.
 
A major component of WolfBrown's work on the study was to communicate directly with William Penn Foundation grantees, including sharing individualized research findings with each arts education program in the study. Fueled by new knowledge that confirmed some assumptions they had about their playwriting program, Philadelphia Young Playwrights used the student experience to affirm and inform how program leaders think about their work.
When young students write their monologues and plays and share them with classmates, their own storytelling builds awareness among those classmates about the similarities and differences of their life experiences, and individual worldviews begin to expand. To capitalize on that learning, the leadership of Philadelphia Young Playwrights used these findings and observations to inform their professional development and training for both teaching artists and classroom teacher partners. The new focus is to ensure that the adults guiding and facilitating the students' work are well prepared to help young people navigate the process of self-discovery and sharing, which can sometimes involve very personal and sometimes difficult experiences, particularly for students coming from more vulnerable communities.
A National Look at Investments in Civic Infrastructure
In theory, the development of vibrant public spaces across the city – such as parks, playgrounds, rec centers, and libraries – is intended to create destinations where community life can happen in new ways and connections among neighbors can coalesce. The goal is for these spaces to strengthen neighborhoods through shared experiences such as job creation, economic development, physical activity, learning through play, and participation in cultural experiences.  In practice, though, how are public spaces viewed and utilized by the communities they are designed to support?

To build a deeper understanding of investments in public spaces across the country and how they are being used, the William Penn Foundation commissioned the University of Pennsylvania's PennPraxis to conduct research and host a conference in 2018 to share its findings. The research drew on a range of projects from cities including Chicago, Minneapolis, Houston, New York, San Francisco, Washington, D.C., and Philadelphia to explore key elements such as governance, civic participation, design, and economic inclusion. 

A key finding is that although public space designers and advocates tend to focus on the physical boundaries of a space, residents rarely do. Neighbors, particularly in lower-income communities, view public space projects in the context of broad issues including community conflict, housing and economic insecurity, and feelings of disempowerment.  The risk of not acknowledging these broader neighborhood issues at the outset of public space projects is perpetuating resident opinions that the spaces and investments are not for them, decreasing the likelihood of engagement and long-term stewardship and ownership of the neighborhood asset.

As a result, a number of public space projects nationally, including those that the Foundation supports, are directly connecting public space planning with these broader neighborhood issues.  Specifically, the work is including 1) engagement around public space needs to recognize related equity and quality of life issues, such as housing, workforce, and the environment of the neighborhood, that impact residents; and 2) the development of community leadership in public space development efforts as an essential component of ensuring equitable access and long-term stewardship.

In Philadelphia, the Rebuild initiative is a historic redevelopment effort and investment of hundreds of millions in public-private dollars aimed at improving over 100 of the city's neighborhood parks, playgrounds, recreation centers, and libraries, the majority of which are located in high needs communities. In 2018, the Rebuild initiative announced its first round of projects, with neighborhood celebrations taking place in anticipation of renovations to much-loved, much-used sites such as the Vare and CB Moore rec centers in Grays Ferry and Strawberry Mansion.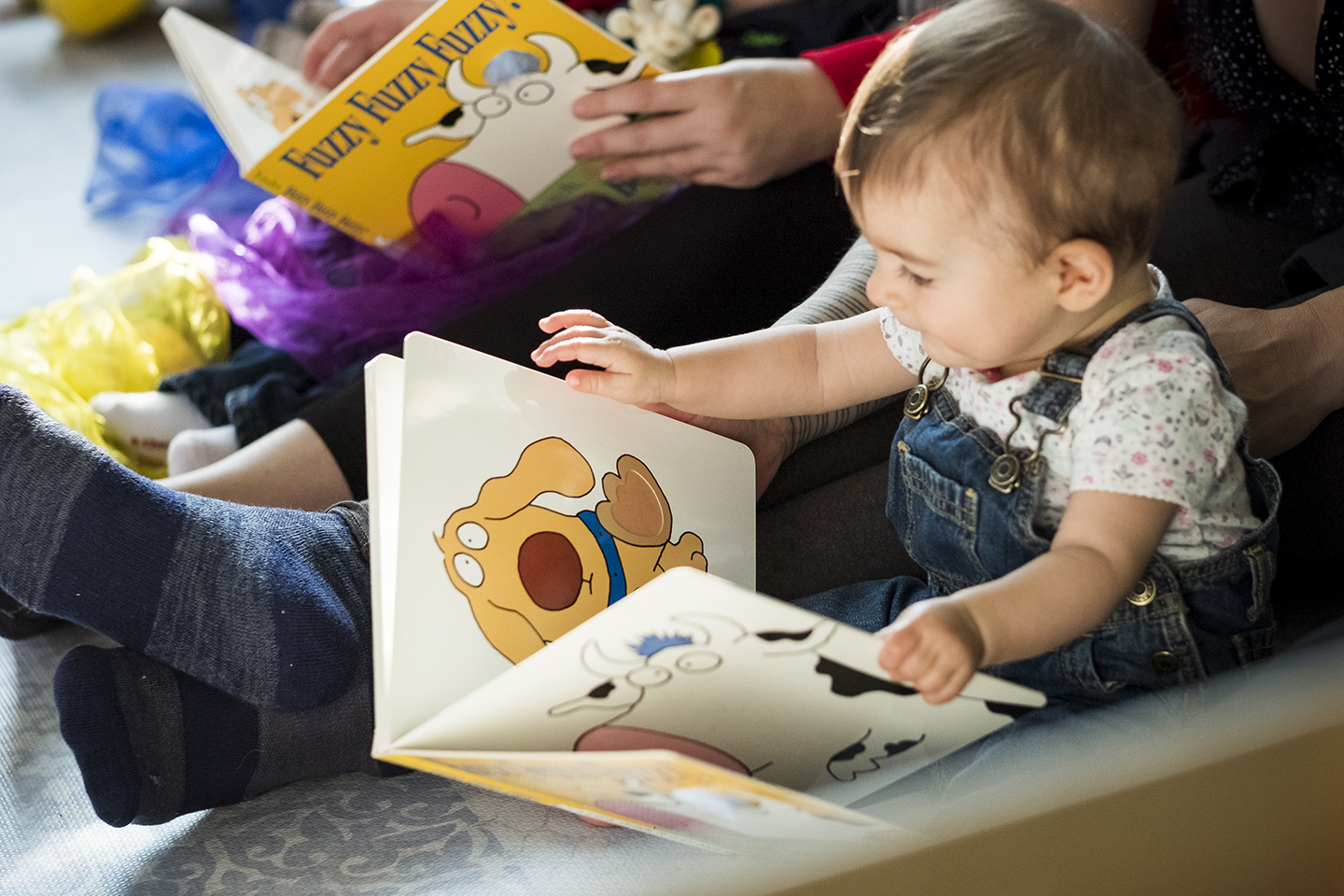 Helping Families Inspire Learning at Home

When parents and other family members know how to encourage early learning, children, starting from infancy, develop important early language and literacy skills at home. Home visits from a trained professional are one way for caregivers to receive advice and develop confidence in raising children with the social, emotional, health, and educational supports they need. Research funded by the Foundation identified several opportunities to strengthen and expand the home visiting services available to families in Philadelphia. To aid the expansion of evidence-based home visiting, we supported the Philadelphia Department of Public Health to create and implement a centralized intake system. This "one-stop shop" for home visiting in Philadelphia will make it easier for families – and organizations that refer clients to home visiting – to access the right program for their needs. 
We also launched a new Family Literacy Initiative to increase access to programming that improves language skills and literacy practices for adults and children. Family literacy programs are guided by a holistic approach in which parents or other adult family members and children learn together. Three key components of family literacy include: 1) age appropriate education for children; 2) parent literacy training, such as adult basic education, English instruction for speakers of other languages, or digital literacy; and 3) training in interactive literacy activities for parents and children to do together that builds on the skills each has learned. The five programs in our Family Literacy Initiative will work directly with over 500 families.
 
Opportunities for children to build literacy skills are not confined to the classroom.
Strengthening the Early Childhood Workforce
Thanks to the work of many partners in Philadelphia, the number of children who can access high-quality early childhood education (ECE) programs is growing. To support this expansion and ensure more children are prepared for kindergarten, we must build and sustain the high-quality teacher workforce. High-quality ECE programs require teachers who have associate and bachelor's degrees, yet many factors make it challenging for today's ECE teachers to pursue career advancement through higher education.
In 2018, Public Health Management Corporation kicked off a project with four Philadelphia-area colleges to develop model ECE teacher preparation programs. As part of this project, Community College of Philadelphia (CCP) is collaborating with Holy Family, Arcadia, and Eastern universities to strengthen instructional programs to meet the needs of our community and to streamline the path for ECE associate degree recipients to pursue a bachelor's degree at one of the four-year institutions. The CCP graduates (many of whom are already working in an ECE setting) who matriculate into one of the bachelor's degree programs at Holy Family, Arcadia, or Eastern will strengthen Philadelphia's ECE programs, and will be poised to advance in their careers.
Improving Literacy Instruction
In kindergarten through third grade, children need excellent literacy instruction to be able to read at the appropriate level by the time they enter fourth grade. In 2018, we continued longstanding efforts to strengthen early literacy instruction with a grant to support the School District of Philadelphia's significant pre-K through third grade classroom renovations. With WPF support, classrooms will be furnished with new educational equipment necessary for high-quality early learning instruction. Over the next three years, at least 375 classrooms will be renovated, and teachers in those classrooms will receive professional development to use the new resources effectively. In combination with previous renovations supported by WPF and others, about one third of the District's pre-K-3rd grade classrooms will be completely updated to reflect the way teachers need to teach and students learn, reaching more than 17,000 students each year.
Other efforts are designed to support a smaller set of schools or students with particular learning needs. With our support, the Fund for the School District of Philadelphia launched a program to provide mini-grants to individual schools for targeted initiatives to improve early literacy outcomes for specific student populations. The new program is based on a data-driven effort to tackle the challenges faced by specific sub-groups of students within a school.
While classroom environments and instruction may be of high quality, some students will need additional supports to become strong readers. In those cases, reading specialists are deployed to work with students individually or in small groups. We supported additional training and materials for the 36 reading specialists who are working across the District to make sure that all children have the support they need to succeed.
In 2018, we also supported efforts outside of the District to improve literacy instruction and outcomes. We supported Mastery Charter Schools' new partnership with Children's Literacy Initiative (CLI). Mastery, the largest charter network in Philadelphia, is working with CLI to establish a new K-3 literacy instructional program across its 11 elementary schools. Sustainable models for effective early literacy instruction, intervention strategies for struggling readers, and professional development of early grade staff and school leaders will be implemented. The project builds on prior work of CLI and the School District of Philadelphia, supported by the William Penn Foundation, to create a uniform framework and set of instructional supports for early literacy instruction across the District's 150 elementary schools.
 
Creating Literacy Supports Outside of School
Opportunities for children to build literacy skills are not confined to the classroom. Out-of-school time (OST) programs that take place after school and during the summer can help strengthen the skills children are learning in a fun, informal way. 
A wide variety of OST programs run and funded by multiple city departments are free for Philadelphia children to participate. During the 2016-2017 school year, the city provided active and engaging programs for close to 9,000 children in kindergarten through third grade. The city's new OST Initiative was created to bring cohesion to this network of programs to ensure that all programs are of high quality, with an emphasis on children in kindergarten through fourth grades.
In 2018, we supported the efforts of the OST Initiative to introduce literacy elements across the spectrum of OST programs. Two city departments – the Managing Director's Office and the Department of Human Services – are collaborating to create a coordinated OST system and help programs to effectively introduce literacy supports to young children. This project will provide OST program staff with training, support, and resources to implement common literacy practices, such as "read aloud" activities and sustained silent reading, along with data collection and assessment tools.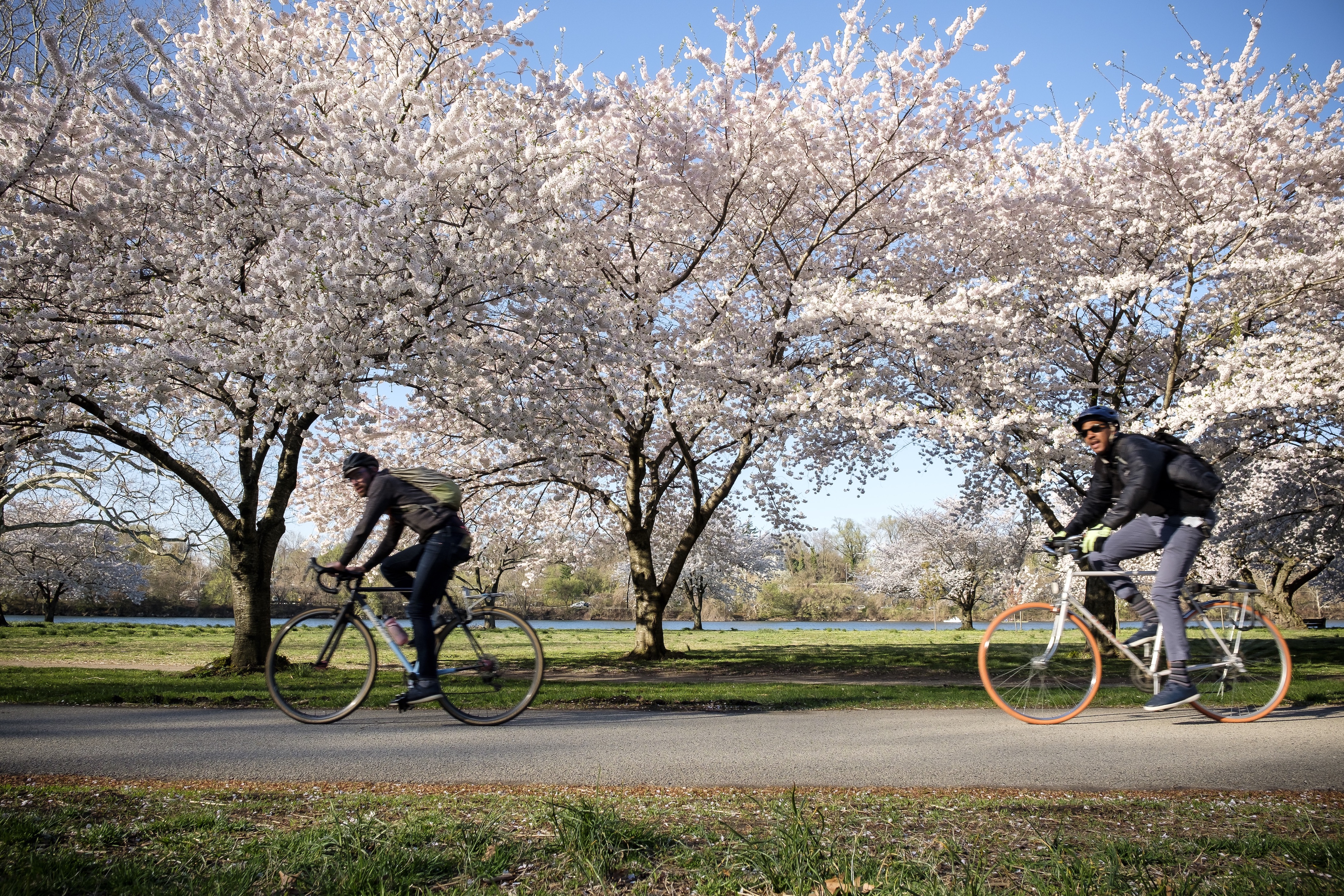 Increasing Access to Cleaner Water
The federal Clean Water Act represented a turning point for rivers across the United States. For decades prior to its adoption, our rivers and streams suffocated from uncontrolled pollution; here in Philadelphia, for example, it was neither safe nor enjoyable for people to spend time on or near the tidal Schuylkill and Delaware Rivers. The Act's protections have a resulted in a remarkable ecological recovery of our rivers locally as well as of waterways nationally. This recovery, in turn, made it possible for people to use and enjoy urban rivers, as evidenced by both waterfront redevelopment and an increasing demand for recreational opportunities.
 
Progress has been made on restoring our rivers, but there is still more work to be done. That hard work requires public support to succeed. There are multiple ways to build this support, and one we have prioritized is to deliberately increase the growing ranks of people who use our waterways for recreation.
 
To ensure the continuation of this burgeoning "return to the river," particularly on the urban reaches of the Delaware and its tributaries, we support nonprofits that are creating new or expanded public access along the water. These public access points include docks, boat launches, and reimagined shipping piers-turned-parks. In a notable example, with Foundation funding the Independence Seaport Museum expanded its docks on the boat basin on the Delaware River in 2018, which 18,000 visitors used to get out on the water that year – an increase of thousands over the year before. The museum itself is also shifting its focus to the Delaware River system; in November, it opened its new hallmark exhibit, River Alive!. This interactive space offers visitors a glimpse into the present-day complexities and wonder of the river just outside its windows, enhancing public access to the river.
Using Technology to Enhance and Monitor Conservation Impact
In the Delaware Basin, we've supported technology that can be harnessed to further improve the important conservation work happening on the ground through the Delaware River Watershed Initiative.
 
We worked with our Watershed Protection Program grantees to identify areas in the conservation planning process that could be strengthened, and we then funded tools to meet those specific needs. We funded the Academy of Natural Sciences of Drexel University and Stroud Water Research Center to create new digital tools that land trusts, watershed associations, and other conservation organizations are using to support their project planning and implementation. The Stream Reach Assessment Tool and WikiWatershed were two tools built to predict and measure the amount of pollution that would be reduced or avoided by protecting acres or installing streamside forest buffers in precise places. These tools were used heavily in planning for Phase 2 of the Delaware River Watershed Initiative, which launched in early 2018, and continue to be an important resource as this work continues.
Another tool being used by advocates and activists looking to understand what is currently polluting our waterways is an interactive map developed by Environment America Research and Policy Center. This pollution map can further support advocates and practitioners as they plan their project work: it pinpoints locations from which various types of pollution enter our waterways across the watershed, providing an additional layer of information conservationists can take into consideration when mapping out where to protect land and restore streambanks.
 
With all the valuable data our grantees were collecting, it became clear that a tool was needed to aggregate and synthesize it. In 2018, we supported grantees, under the leadership of the Academy of Natural Sciences, in developing a standardized dashboard for the dozens of Delaware River Watershed Initiative partners to upload their project and monitoring data. While an important benefit of this tool is that it can be used by individual organizations to store their own project data, what is most exciting is its ability to assess the combined impact of multiple organizations at a glance.
Striving for a More Equitable Conservation Field
It is widely recognized that the conservation sector lacks racial and ethnic diversity. This is an unacceptable condition, not least because it represents significant lost opportunity to the field: the best decisions and contributions to our community materialize when there is diversity of thought around the table. To achieve racial diversity and diversity of thought in the environmental field, multiple approaches are required, including focused efforts to build diversity on organizations' boards and in their staff and membership.
 
With this in mind, we are engaging with Watershed Protection Program grantees about how to develop meaningful, lasting change. Through one effort that has resulted from these conversations, the Foundation provided funding to expand a board governance and networking program run by DiverseForce and the University of Pennsylvania's ImpactED. The expanded program recruits, trains, and connects racially diverse candidates with interested nonprofits, many from the environmental sector. Our funding has two tracks. It will help recruit candidates of color with an interest in serving on conservation organization boards, and with additional support from the Mid-Atlantic Youth Anglers and Outdoors Partners, it will also provide training for participating conservation nonprofits on best practices aimed at achieving racial diversity. In addition, we hope there will be significant matches between the candidates and organizations who participate in the program.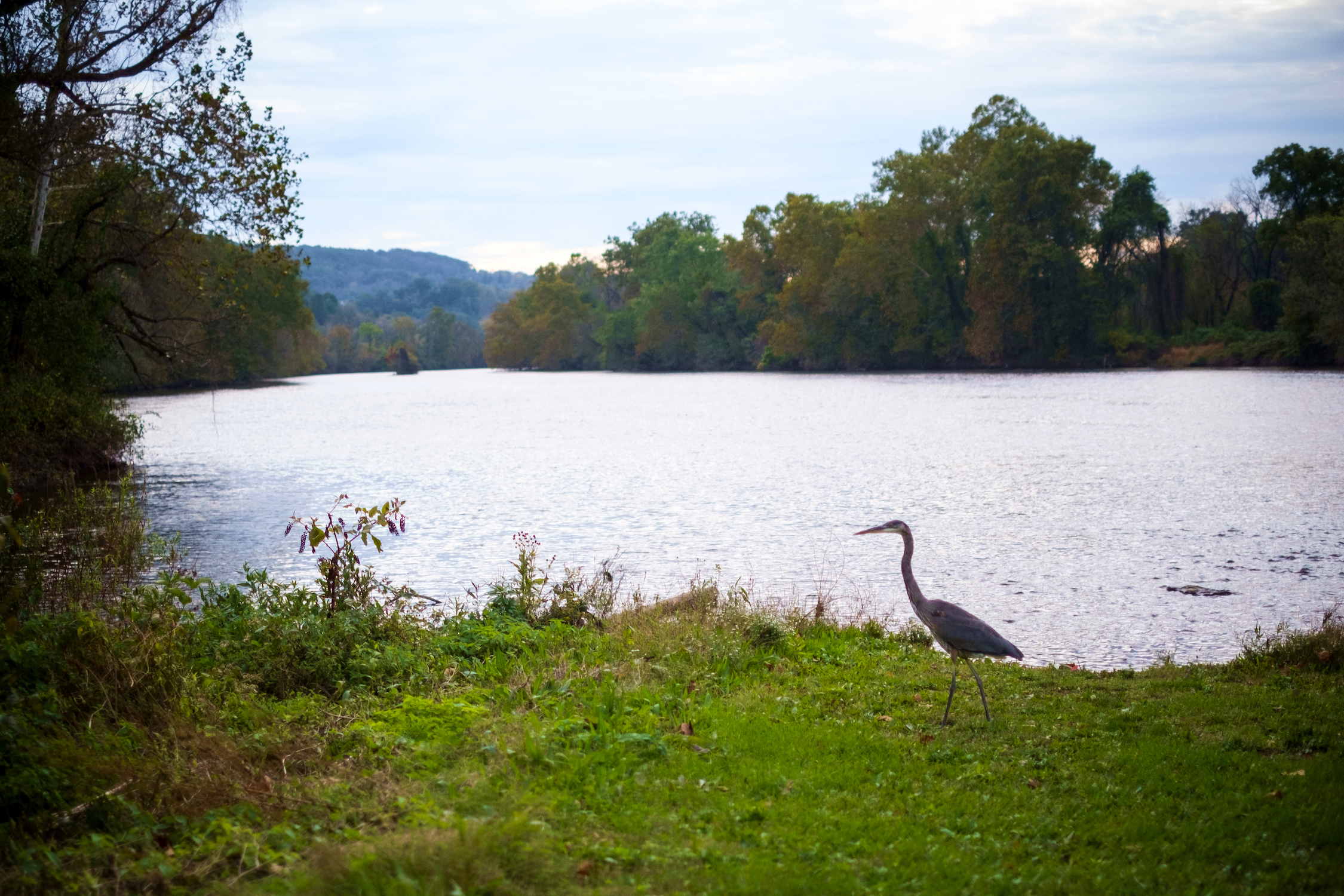 March | Watershed Protection
Delaware River Basin Restoration Program Funded 
For the first time, the Delaware River watershed received dedicated federal funding for restoration projects throughout the watershed. Championed by the Coalition for the Delaware River Watershed, the Delaware River Basin Restoration Program received $5 million in funding as part of the Fiscal Year 2018 spending bill approved by Congress.
Pictured: The Lehigh River at Hugh Moore Park, photo credit Steve Legato.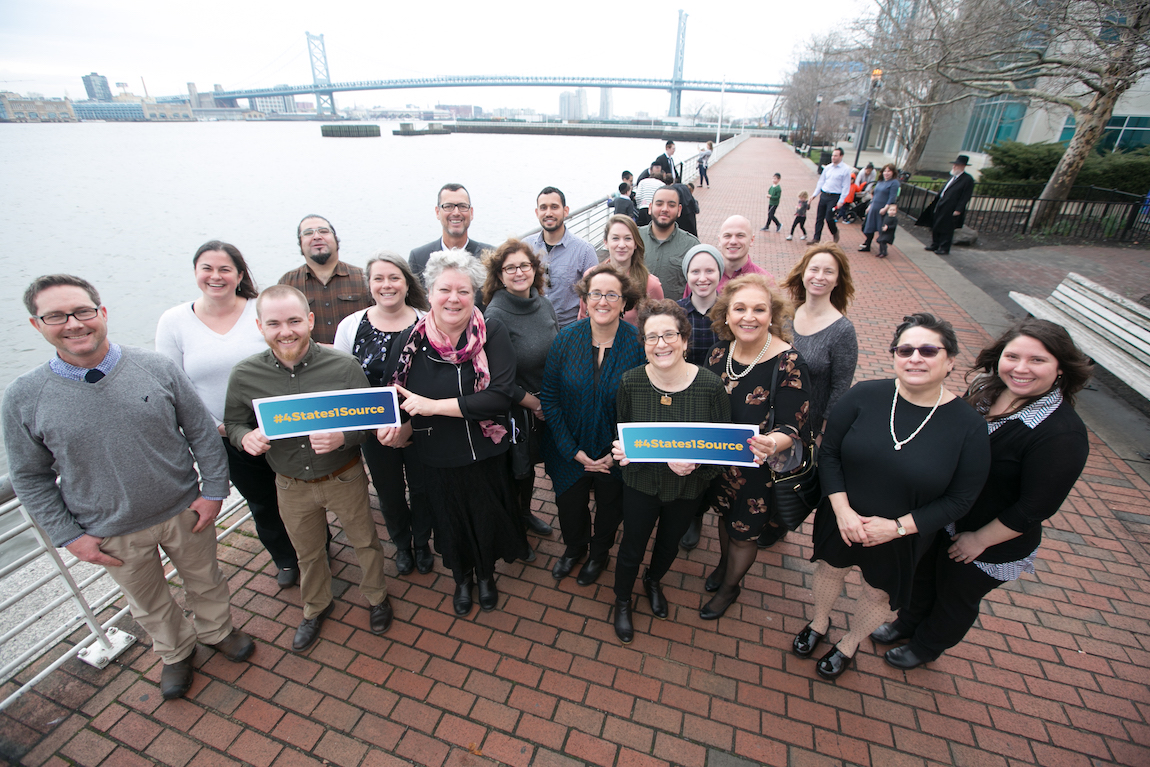 April | Watershed Protection
Delaware River Watershed Initiative Phase 2 Launches
The Foundation awarded $42 million to the Delaware River Watershed Initiative (DRWI), supporting more than 50 grantees to continue targeted land protection and restoration for cleaner water. This grant brings the Foundation's total DRWI commitment to more than $100 million. Later in 2018, the DRWI was awarded the Integrated Water Resources Management Award from the American Water Resources Association, recognizing the Initiative for its conservation work across sectors. 
Pictured: Partners working together to protect water quality in the Delaware Basin, photo credit Joe Bradley.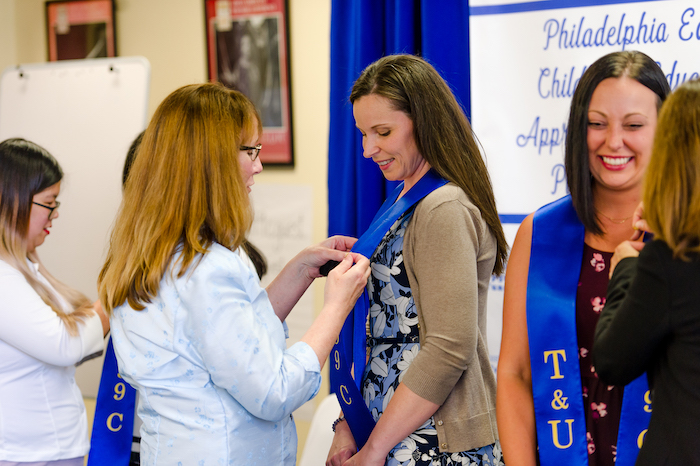 May | Great Learning
Early Childhood Education Teaching Apprentices Graduate
Apprenticeship is a cutting-edge approach to developing the early childhood education (ECE) workforce. In 2018, the first graduates of the Philadelphia ECE Apprenticeship Program, run by District 1199C Training and Upgrading Fund, received their associate degrees from Community College of Philadelphia. Some of the graduates have gone on to pursue their bachelor's degree, while continuing to apply their skills and training in the classroom. District 1199C has begun to lead replication of the model in communities across the state.
Photo courtesy of District 1199C Training & Upgrading Fund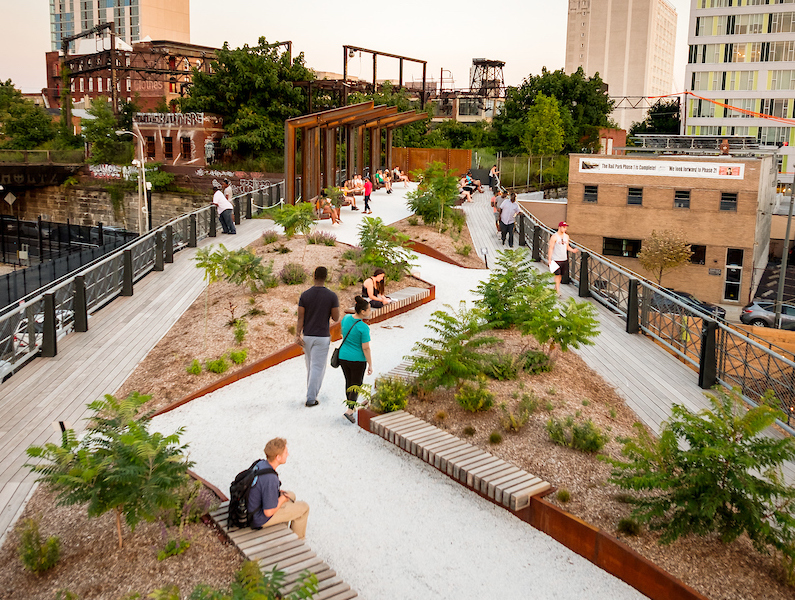 June | Creative Communities
New Rail Park Opens to the Public
The new Rail Park revitalized previously unused rail lines into a welcoming new public space for all, featuring lush greenery, bench swings, walking paths and beautiful city views. 2018 ushered in the completion of the first phase of what could eventually span three-miles, connecting 10 communities and 50 city blocks in a neighborhood that has historically lacked access to high-quality public spaces.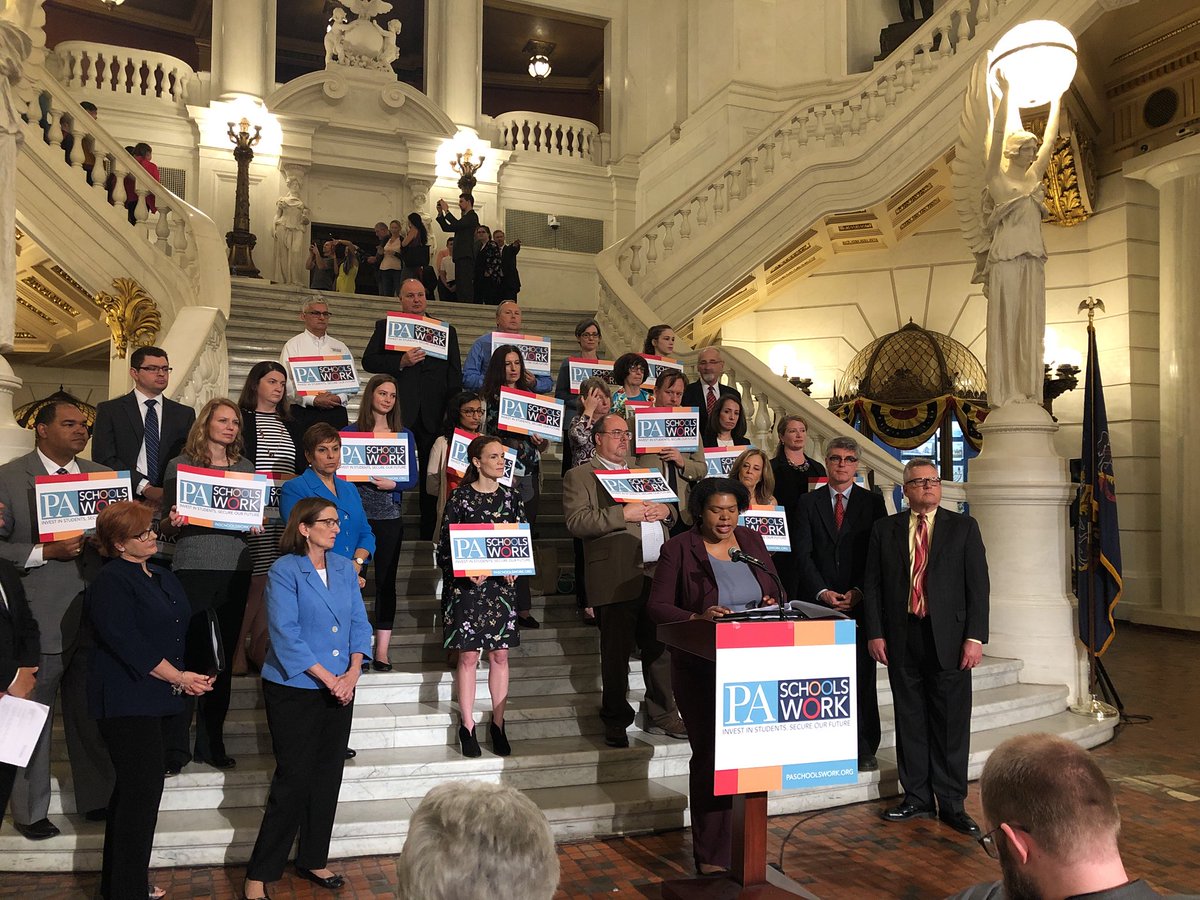 June | Great Learning
State Increases Education Funding 
Pennsylvania needs more state education funding – especially in school districts that are growing or serving a higher proportion of children who have special needs, are learning English, or are living in families with low incomes. In 2018, the statewide PA Schools Work coalition helped secure an increase of $100 million for K-12 education, a $15 million increase for special education, and an increase of $30 million for career and technical education. Pre-K for PA, a campaign to increase access to high-quality pre-kindergarten programs, celebrated a $25 million increase in state pre-K funding. The campaigns continue to call for resources that will lead to every child in Pennsylvania getting the education they need and deserve.
Photo courtesy of the PA Schools Work campaign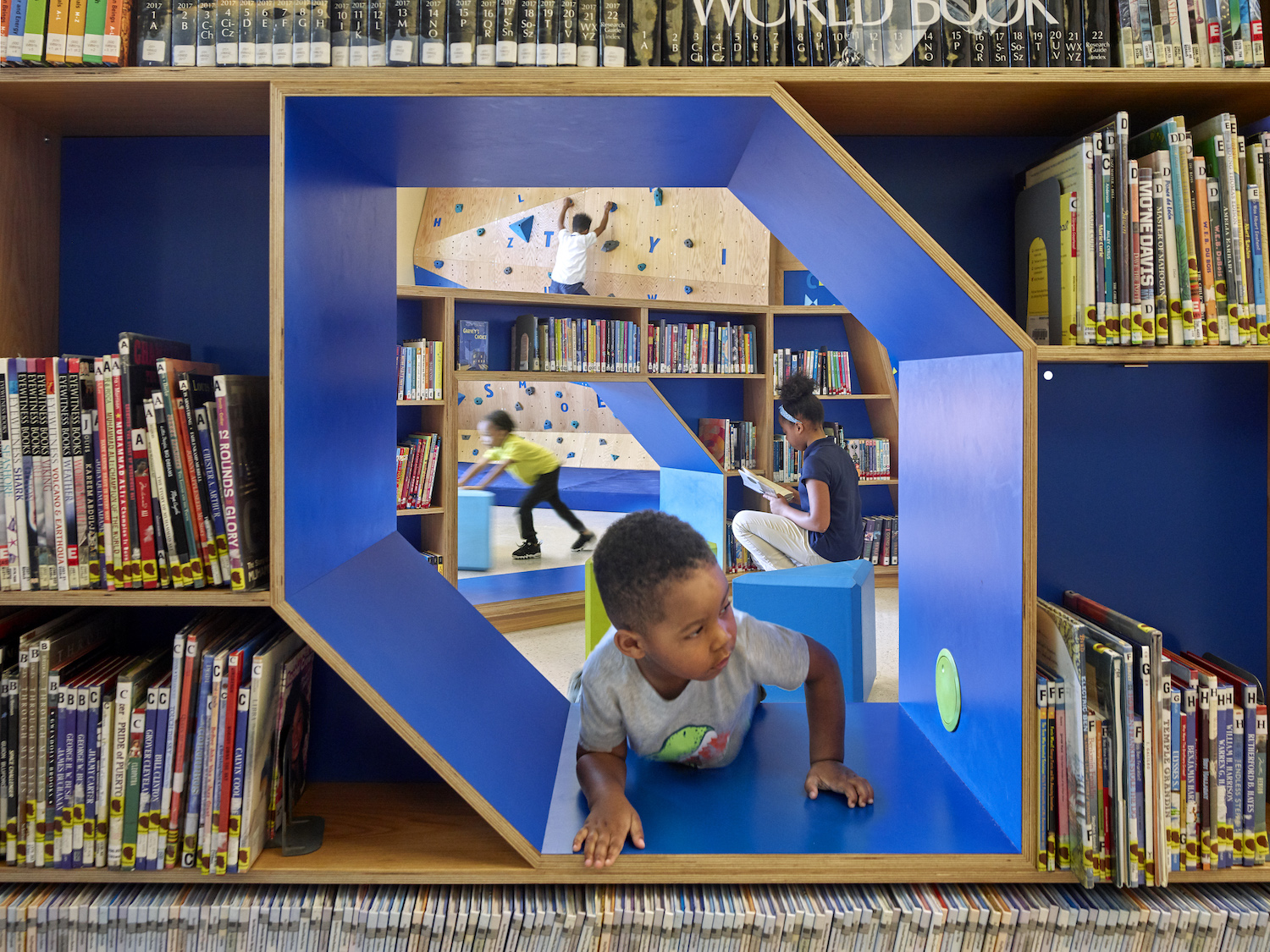 July | Great Learning
Playful Learning Spaces Open
The Free Library of Philadelphia transformed the children's areas at three neighborhood libraries into fun environments that promote language development and creative play, using elements such as letter magnets, a climbing wall and tower, reading nooks, and large blocks in different shapes for building or lounging. A children's librarian noted, "Kids immediately gravitate towards the space." Young children and families are also encouraged to actively engage in the library through other programs supported by WPF including the Read, Baby, Read program for infants and toddlers, which grew in 2018.
Photo credit: Todd Mason, Halkin Mason Photography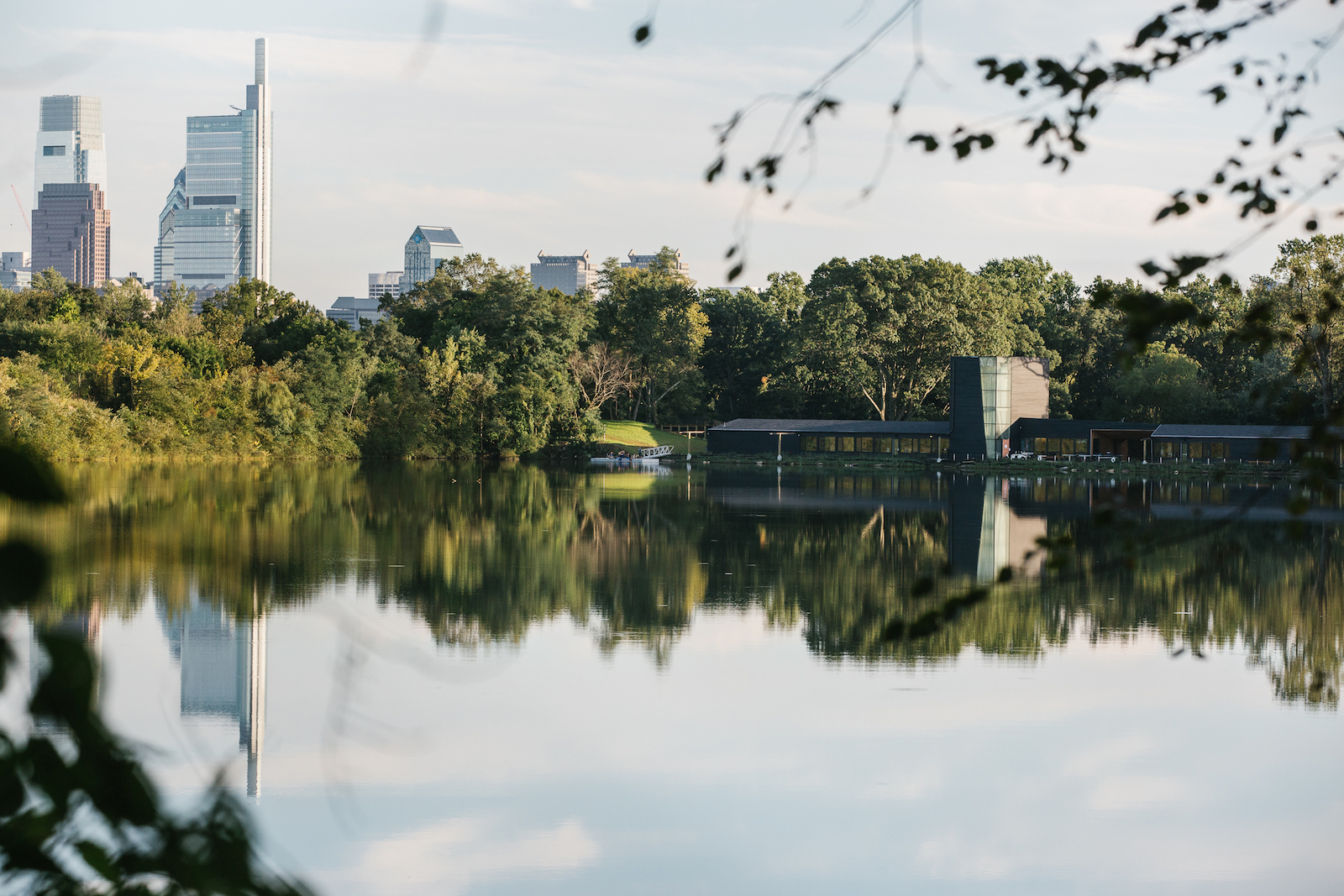 September | Watershed Protection
Discovery Center Grand Opening
Audubon Pennsylvania and Philadelphia Outward Bound School announced the grand opening of The Discovery Center, a new nature-based educational facility in Fairmount Park that the two organizations jointly manage. They are now working on expanding their public program offerings at the Center, with input from the Strawberry Mansion community.
Pictured: The newly opened Discovery Center along the Strawberry Mansion Reservoir. Photo credit: Michelle Gustafson for Audubon.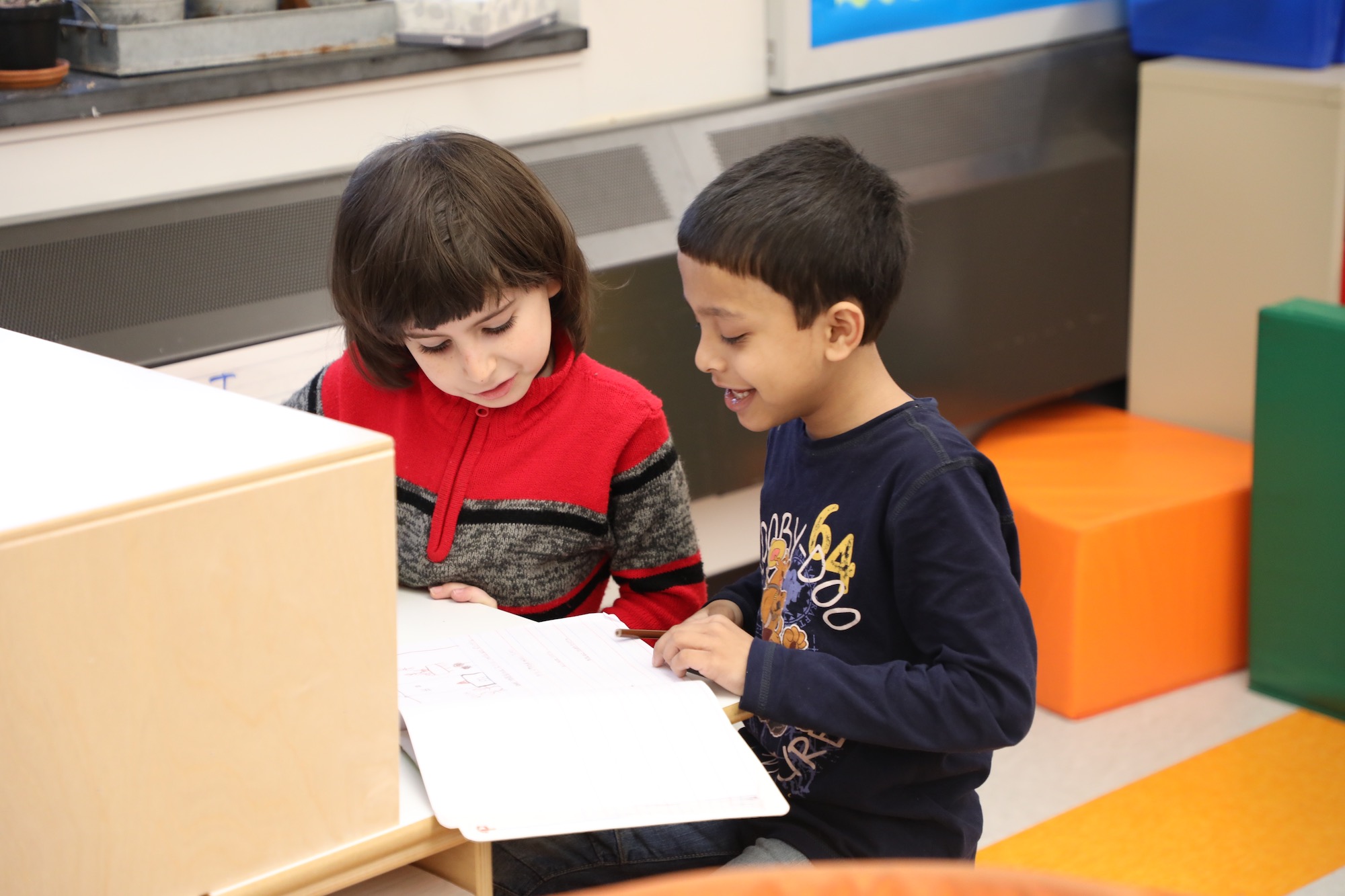 September | Great Learning
Third Grade Reading Scores Continue to Improve
The School District of Philadelphia's 2018 state test (PSSA) results continue to provide evidence that the investments and work of so many organizations across Philadelphia are yielding improvement in early literacy. Since the 2015-16 school year, third grade reading proficiency rates in the School District have increased by more than 5 percentage points, and the percentage of students in the lowest performance level has declined by 7.5 percentage points, as measured by the PSSA English Language Arts assessment.
Photo credit: Saquoia Freeman, School District of Philadelphia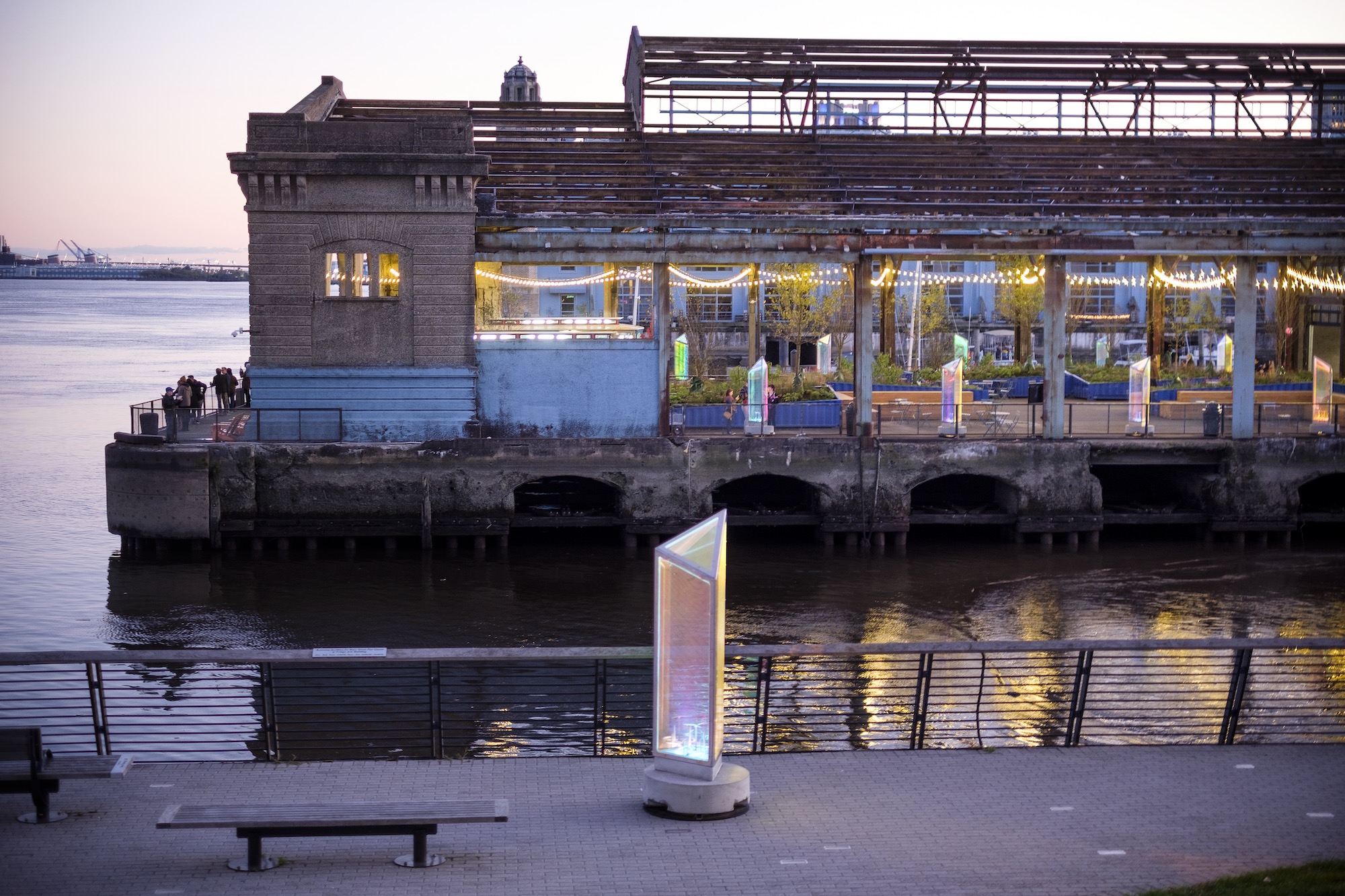 October | Creative Communities
Cherry Street Pier Opens Along Delaware Riverfront
The Cherry Street Pier opened as the latest in a series of repurposed public spaces located long the Delaware Riverfront. Located next to Race Street Pier, this mix-used public space was formerly a century-old municipal pier and now houses artist studios; an open-air garden; a market featuring local merchants; as well as a large, adaptable open space used for art exhibits and a wide variety of public events.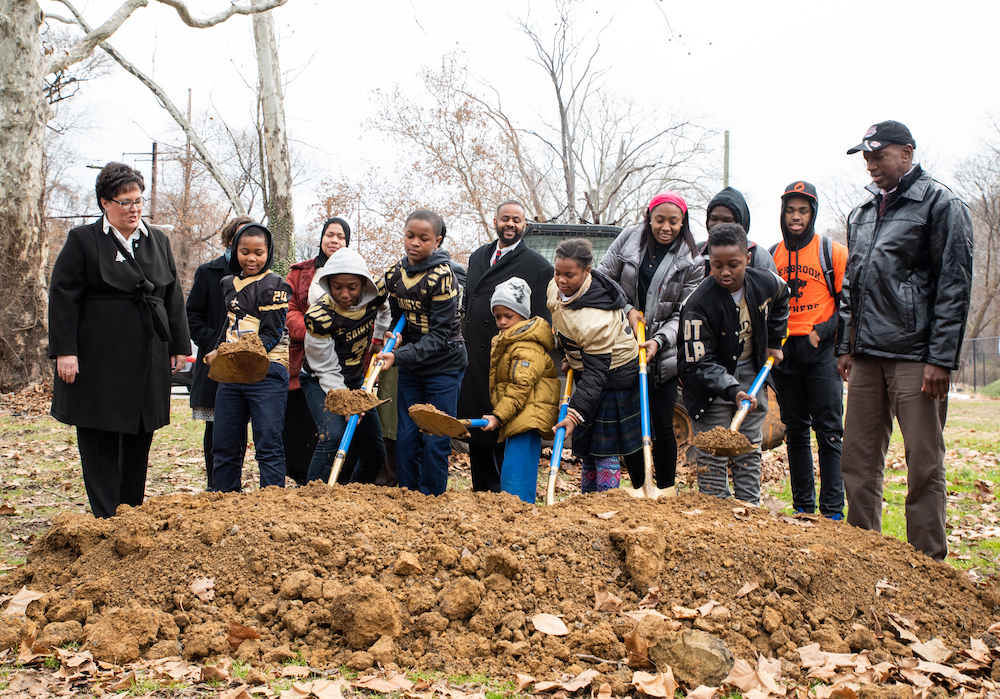 November | Creative Communities
First Rebuild Projects Begin
The City of Philadelphia issued a bond which resulted in $86.5 million for Rebuild; this 20-year bond issuance was made possible by the Philadelphia Beverage Tax. Shortly thereafter Rebuild celebrated its first groundbreaking at Parkside Fields and announced the next six projects to undergo construction.
 
Members of the Corporation
Katherine H. Christiano 
Christina Haas
Frederick Haas 
Janet Haas, M.D.
Leonard Haas
Thomas Haas (Chair)
Associate Members: Andrew Haas, David Haas
 
Board of Directors
Katherine H. Christiano         
Judith Freyer                                                                     
Andrew Haas                                                     
Christina Haas     
David Haas (Secretary)                     
Frederick Haas                                                             
Janet Haas, M.D. (Chair)
Leonard Haas (Vice Chair)
Peter Haas
Thomas Haas
Donald Kimelman
Howard Meyers
Michael Pearson
 
Foundation Staff
Executive Director
Programs
Clare Billett, Senior Program Officer, Watershed Protection
Nathan Boon, Senior Program Officer, Watershed Protection
Kellie Brown, Program Officer, Great Learning
Amanda Charles, Program Associate, Great Learning
Cara Ferrentino, Program Officer, Creative Communities
Andrew Johnson, Program Director, Watershed Protection
Chris Kieran, Senior Program Associate, Watershed Protection
Hillary Murray, Senior Program Officer, Creative Communities
Michele Perch, Program Officer, Watershed Protection
Judilee Reed, Program Director, Creative Communities
Jessica Richards, Program Officer, Program Operations and Planning
Caralyn Spector, Program Officer, Creative Communities
Jennifer Stavrakos, Program Officer, Great Learning
Elliot Weinbaum, Ph.D, Program Director, Great Learning
Administration
Audrey Ang, Accounting Manager, Finance and Administration
Jamie Bartolino, Senior Communications Associate, Watershed Protection
Tamika Holman-Ricks, Associate, Grants Management
Paola Meimaris, Administrative Support Specialist, Admin Support
Rebecca Morley, Director of Communications
Hilary Rhodes, Ph.D, Director of Evaluation and Learning
Kelsey Ruane, Communications Associate, Great Learning
Joanne Sabasino, Staff Accountant, Finance
Barbara Scace, Director, Grants Management
Samantha Shain, Database Administrator, Grants Management
Bryan Ulishney, Director of Finance and Admin
Edward Wagner, Manager, Information Technology
Investments
Amy Chan, Director, Investments
John Cross, Director, Investments
MaDoe Htun, Chief Investment Officer
Jeffrey J. Jackman, Director, Investments
Dane Kline, Sr. Investment Analyst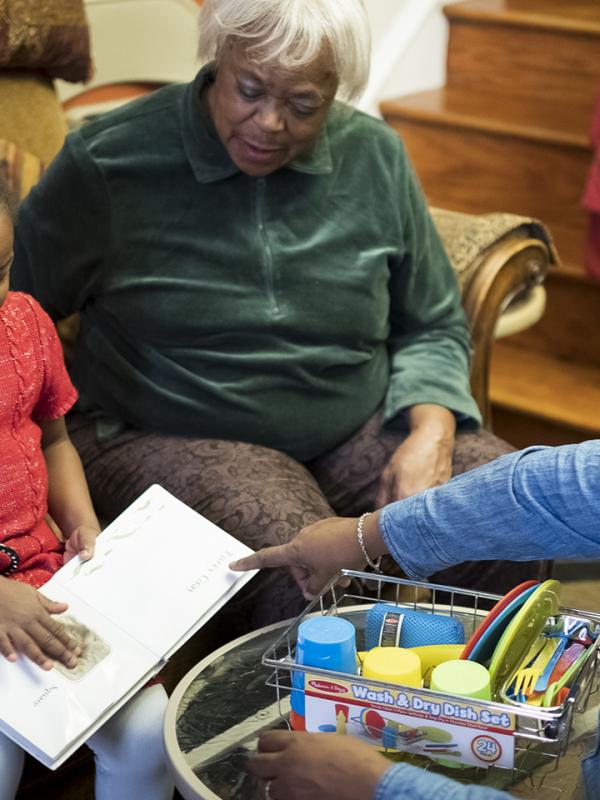 Creative Communities
1812 Productions Inc.
Act II Playhouse, Ltd.
Alliance of Artists Communities
American Composers Forum, Philadelphia Chapter
Arden Theatre Company
Ars Nova Workshop
ArtWell Collaborative Inc.
Awbury Arboretum Association, Inc.
BalletX
Barnes Foundation
Big Picture Philadelphia
Bread & Roses Community Fund
Center City District Foundation
Chamber Orchestra of Philadelphia
City Parks Alliance, Inc.
Clay Studio
CultureWorks Greater Philadelphia, Inc.
David Burney Consulting, LLC
Delaware River Waterfront Corporation
Dolce Suono Ensemble, Inc.
Enterprise Center
Exponent Philanthropy
Fairmount Park Conservancy
First Degree Consulting, LLC
Free Library of Philadelphia Foundation
FringeArts
Fund for Philadelphia, Inc
HACE - Hispanic Association of Contractors and Enterprises
In Our Backyards, Inc.
Independence Visitor Center Corporation
Japan America Society of Greater Philadelphia
John Bartram Association
Just Cities Collaborative
Lantern Theater Company
Leeway Foundation
Montgomery Theater, Inc.
New York Live Arts, Inc.
Nichole Canuso Dance Company, Inc.
Opera Philadelphia
Pennsylvania Academy of the Fine Arts
Philadelphia Contemporary
Philadelphia Mural Arts Advocates
Philadelphia Orchestra Association
Philadelphia Parks Alliance
Philadelphia Youth Orchestra
Play On Philly!
Reading Terminal Market Corporation
Scribe Video Center, Inc.
Settlement Music School
Taller Puertorriqueno Inc.
Temple University - College of Liberal Arts
The Print Center
The Reinvestment Fund, Inc.
Theatre Exile
Theatre Philadelphia
Tiny WPA
Urban AC, LLC
Walnut Street Theatre Corporation
WHYY, Inc.
Woodmere Art Museum, Inc.
Great Learning
After School Activities Partnerships
Book Trust
Center for Literacy, Inc.
Center for Popular Democracy, Inc
Children's Hospital of Philadelphia Foundation
Education Law Center - PA
Foundations, Inc.
Free Library of Philadelphia Foundation
Fund for Philadelphia, Inc
Fund for the School District of Philadelphia
Health Federation of Philadelphia
IDEO
Indochinese-American Council
International Society for Infant Studies, Inc.
Kencrest Centers
Keystone Research Center, Inc.
Mastery Charter Schools Foundation
Maternity Care Coalition
National Council on Teacher Quality
New Venture Fund
Partners in School Innovation
Pennsylvania Association of School Business Officials
Pennsylvania Immigration and Citizenship Coalition
Pennsylvania Partnerships for Children
Pennsylvania Public Education Foundation
Pennsylvania State University
People's Emergency Center
Philadelphia Schools Project
Philadelphia Youth Network, Inc.
Philadelphians Organized to Witness Empower and Rebuild
Policy Studies Associates
Public Citizens for Children and Youth
Public Health Management Corporation
Public Interest Law Center
Research for Action, Inc.
School District of Philadelphia
Southeast Asian MAA Coalition, Inc.
Supportive Older Women's Network
Temple University - Center on Regional Politics
Temple University - Research Administration
Urban Affairs Coalition
WHYY, Inc.
YouthBuild Philadelphia Charter School
Watershed Protection
Academy of Natural Sciences of Drexel University
After-School All-Stars
American Littoral Society
Appalachian Trail Conservancy
Association of New Jersey Environmental Commissions
Berks Nature
Brandywine Conservancy and Museum of Art
Brandywine Red Clay Alliance
Carbon 360 Partners, LLC
Center for Watershed Protection, Inc.
Citizens for Pennsylvania's Future
Community Foundation of New Jersey
CultureTrust Greater Philadelphia
Delaware and Lehigh National Heritage Corridor, Inc.
Delaware Highlands Conservancy
East Coast Greenway Alliance Inc.
Environmental Consulting & Technology, Inc.
Environmental Defense Fund, Inc.
Environmental Grantmakers Association
Foundation for Pennsylvania Watersheds
French & Pickering Creeks Conservation Trust
Friends of the Upper Delaware
FSG
Fund for the School District of Philadelphia
Green Valleys Association of Southeastern Pennsylvania
Heritage Conservancy
Hunterdon Land Trust
i2 Capital Operation, LLC
Institute for Conservation Leadership
Land Conservancy of New Jersey
League of Conservation Voters Education Fund
Lower Merion Conservancy
Lyme Timber Company, LP
Musconetcong Watershed Association
National Audubon Society
National Audubon Society - Audubon Pennsylvania
National Fish and Wildlife Foundation
Natural Lands, Inc.
Nature Conservancy - Delaware
Nature Conservancy - New Jersey
Nature Conservancy - Pennsylvania
Neighborhood Bike Works
New Jersey Audubon Society
New Jersey Conservation Foundation
New Jersey Highlands Coalition
New Jersey League of Conservation Voters Education Fund
North Jersey Resource Conservation and Development Council
Open Space Institute Land Trust, Inc.
Orange County Land Trust
Partnership for the Delaware Estuary, Inc.
Pennsylvania Environmental Council, Inc.
Pennypack Ecological Restoration Trust
Philadelphia Outward Bound Center
Pinchot Institute for Conservation
Pinelands Preservation Alliance, Inc.
Rails to Trails Conservancy
Resource Media
Rutgers University Foundation
Sierra Club Foundation
Stroud Township
Stroud Water Research Center
Sustainable Business Education Initiative Inc.
Temple University Department of Earth and Environmental Science
Theodore Roosevelt Conservation Partnership, Inc.
Trust for Public Land
University of Delaware - Water Resources Center
University of Pennsylvania - The Water Center at Penn
Upstream Alliance, Inc.
Urbanpromise Ministries, Inc.
Verna Harrison Associates, LLC
Villanova University - Urban Stormwater Partnership
Wildlands Conservancy, Inc.
Wissahickon Valley Watershed Association
Yale University - School of Forestry and Environmental Studies
WPF Fund
Chorus America
Committee of Seventy
Cooper's Ferry Partnership, Inc.
Council on Foundations
Drexel University
Friends of Laurel Hill Cemetery
Friends of the Schuylkill Navy
PennPraxis, Inc.
Pennsylvania Environmental Council, Inc.
Pennsylvania Voice
Philadelphia Mural Arts Advocates
Philadelphia Outward Bound Center
Philanthropy Network Greater Philadelphia
Pinelands Preservation Alliance, Inc.
Pocono Environmental Education Center
PolicyLink
Rockefeller Philanthropy Advisors, Inc.
Schuylkill River Development Corporation
Schuylkill River Greenway Association
Stockton Rush Bartol Foundation
United Way of Greater Philadelphia and Southern New Jersey
University of Pennsylvania - College of Liberal and Professional Studies
University of Pennsylvania - ImpactED
2018 Financial Highlights
Grant Payments & Future Commitments
For the year ended December 31, 2018
| | |
| --- | --- |
| Creative Communities | $35,439,211 |
| Great Learning | 32,239,196 |
| Watershed Protection | 33,994,129 |
| WPF Fund | 10,039,863 |
| Director Discretionary & Matching Gifts | 2,502,551 |
| Evaluation | 948,910 |
| Total 2018 Grant Payments | $115,163,860 |